In the previous article, we discussed "Why do my glasses hurt the top of my ears?". In this article, let's talk about "How to stop glasses hurting behind ears?".
Glasses are not only a tool to correct your vision, but a great decoration on the face, which will greatly affect people's image. The best way to choose eyeglasses frames is to try them out in an eyeglasses supermarket or wholesale eyeglasses market, so you can try different kinds of styles in a short period of time and at an affordable price.
How do I choose the right glasses frames?
Choosing a frame is largely a matter of personal preference. However, in addition to the style, you need to check the comfort level to see if there are problems like ear clips, nose compression, skin irritation, and so on. Please note that if you are highly short-sighted, try full-frame glasses, because full-frame glasses can hold heavier lenses more reliably. Below are a few easy ways to determine which frames would best flatter your face and show off your style and personality. 
Step 1: Identify your face shape. Identifying your face shape is a good place to start when it comes to learning how to select frames which will suit your face shape. 
Step 2: Choose colors that complement your skin tone. If you have a cool-colored skin tone, opt for shades of black, gray, and blue. If your skin tone is warm, you would benefit from warm colors, such as tan, pink, and red. As always, when you learn how to select frames, it is easy to know which colors suit your skin.
Discover More
Discover More
Step 3: Consider your way of living. When considering how to select frames for your lifestyle, one of the most important things is to make sure the frames fit at the bridge of your nose. This will allow your glasses to stay put better. If you exercise often, comfortable, sturdy frames are a must. If you want to look the part at an important business meeting, you can choose stylish frames with a variety of angles. If you need sunglasses for the beach, go for soft, colorful frames that will complement your relaxed vibe. 
Step 4: Flaunt your personality.Frames are the perfect way to show off who you are and your personality. In the process of learning how to select your frames, you cannot forget to choose those that show off your personal style. You can find the perfect shapes, colors, or patterns, but those qualities mean very little if you aren't comfortable.
Try on glasses before you buy them.
The arms of the glasses, which run along the sides of the head and eventually hold the glasses in place with the ears. The style of temples is multifarious like glasses frames. Again, just choose what you like. Be sure the radian is the normal size. The bend should not be too short or too long.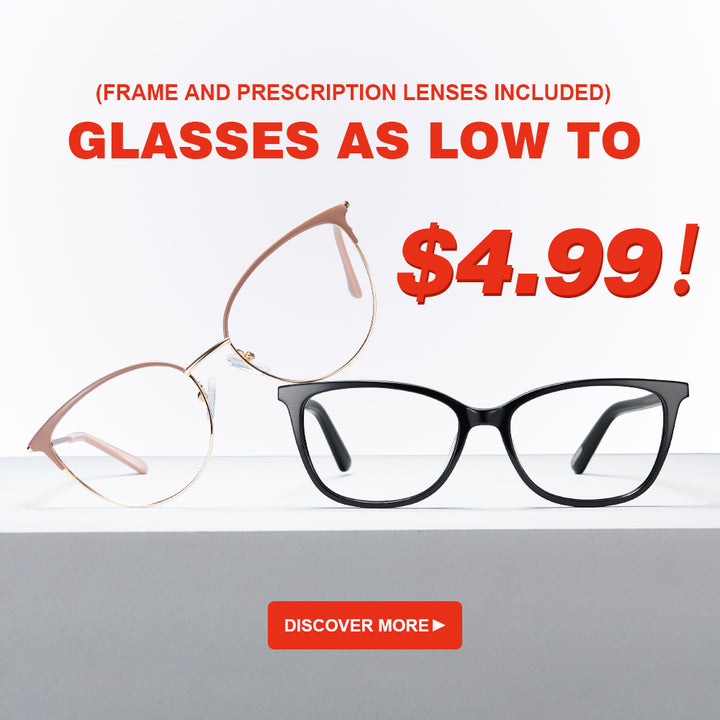 Why do my glasses hurt the top of my ears?
The problem caused by the angle of the glasses rubbing the ears is mainly caused by the following several conditions. Firstly, it may be that the outer angle is not enough so that the feet of the glasses press the ears too tightly. Secondly, the two sides of the glasses are of different heights. Thirdly, the last situation may be caused by a problem within the angle of depression.
How to stop glasses hurting behind ears?
When adjusting glasses to the optical shop, you can let the staff check if the bending hook is flat. If there is a problem, put it on the polishing machine. The most important thing is that when adjusting the glasses, the height of the glasses temple should be adjusted according to the shape of each person's face, to further increase the comfort of the glasses. Furthermore, if you do not want to go to the optical store, you can make the glasses temple a little loose at home or put a little cotton or paper towel in the ear to prevent friction. You can buy soft eyewear online or at an eyeglass store to prevent ear friction and injury
Thank you for your time in reading our passage "How to stop glasses hurting behind ears?". For more information about sunglasses and eyeglasses, please continue to follow KoalaEye Blog. Also, it is welcome to share and forward to Facebook and Twitter.
Have a look at all our eyeglasses and sunglasses and check out all the different possibilities.