Where to Buy Anti-Glare Glasses?
From the above, you have learned some benefits of anti-reflective glasses. So, you may wonder where I can buy anti-glare glasses. So, to buy the anti-reflective glasses, Koalaeye Optical may be a good choice. Koalaeye Optical is an online optical store, providing all kinds of eyeglasses, sunglasses, and frames. You can choose the best suitable glasses for yourself. Besides, Koalaeye Optical offers a free shipping service so that you can get the glasses at home with great convenience.
OMBRE & TWO-TONED GLASSES
Gradient glasses and double-color glasses are popular for their visual appeal and ability to match almost anything in your wardrobe. Typically, these frames start darker at the top and then transit gently or abruptly to lighter shadows. Professional and fun all in one frame style.
Are rimless glasses in style 2022?
Now the glasses design concept changes with each passing day. The glasses are more and more in line with the aesthetic requirements of modern people, adding style and elegant demeanor to your clothing collocation. Rimless frames are not obvious either in appearance or weight, relieving some of the distress caused by myopia. Rimless glasses not only give you a wider view, but reduce overall weight, and have become a favorite of many fashion trendsetters. Are these rimless glasses your style?
Eye problems that may occur while driving.
Visual fatigue and xerophthalmia: when driving, the spirit and eyes are in a highly tense state, reducing the blink of an eye, which will easily cause eye fatigue and xerophthalmia. Flash glare -- car headlights and city light pollution -- can cause serious damage to the eyes. UV damage: UV radiation is strong when driving in the daytime, especially in the plateau and snow weather. Nocturnal myopia: nocturnal light is insufficient, so it can make the eye pupil dilate, causing nocturnal vision to drop influence driving safety.
Consider possible uncertainties after the lens is installed.
Usually, in-store frames are made of plastic samples rather than actual lenses, so they weigh slightly less. However, it is necessary to consider the approximate weight of the lens in advance according to its own degree when trying it on, in case the weight is not suitable for real wearing. If the pupil distance is too small, it is not suitable to wear a wider frame. The machinist should strictly follow the left and right pupil distance instead of taking the average, otherwise, there will be pupil distance error in the left and right eyes, which will cause discomfort in wearing.
Wearing glasses correctly will not get deeper degrees
The development of myopia is not directly related to wearing glasses. Patients with myopia wear suitable glasses and pay attention to eye hygiene, and the degree of myopia will stabilize at a certain level. But if you think that with glasses, everything will be fine. If you don't pay attention to eye hygiene in normal times, if you continue to keep your eyes in a state of fatigue for a long time, it will lead to vision loss and deepening of myopia. In addition, wearing improper glasses such as no optometry or inaccurate optometry, too large power, will increase the burden on the eyes, reduce vision and deepen the power. For some people with high myopia (more than 600 degrees), although they insist on wearing glasses, the degree will still deepen, accompanied by changes in the fundus, which is medically called pathological myopia. This deepening of myopia is related to the degree of myopia and family and has nothing to do with wearing glasses.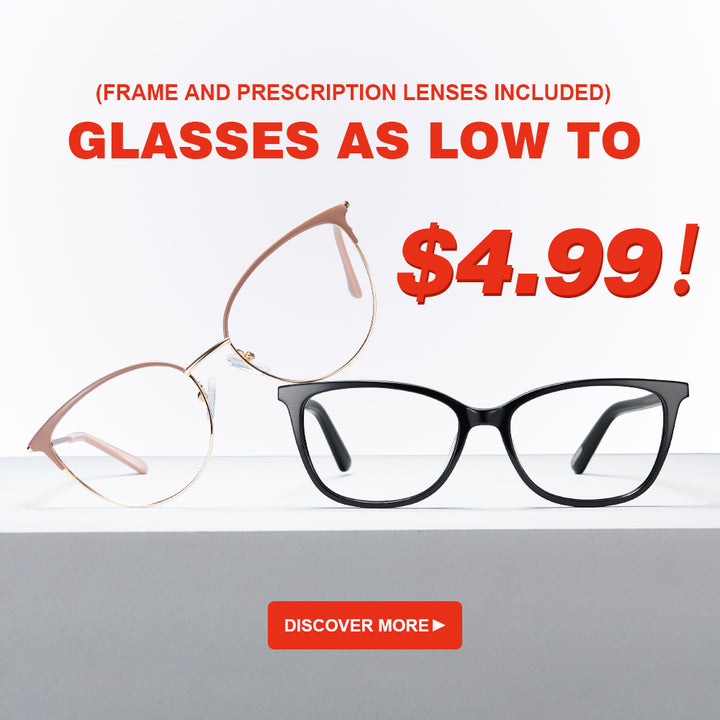 Do Gaming Glasses Work?
Gaming glasses are similar to computer glasses. They work by countering the hue of the blue light with a yellow tint or amber tint glasses. Clear-lens gamer glasses are available, too. So, gaming glasses can help reduce eye strain and other effects of blue light caused by excessive screen time.