How to Adjust Glasses If They Pinch Your Nose
In some cases, glasses will pinch your nose, so you also need to adjust them, too. If the glasses frames are metal, you should simply widen the plastic nose pads using your thumbs until the frames fit comfortably. If the glasses frames are plastic, you should soak the arms of your glasses in warm water for 30-60 seconds, and gently apply upward and outward pressure on the end of the arms to get a more relaxed fit.
After that, your glasses will become more suitable.
Unfortunately, not all glasses can be adjusted by yourself at home. You can't adjust some glasses which are based on the material of your glasses. For example, the glasses with the following material can't be adjusted at home:
1. Aluminum alloy.
2. Memory plastic.
3. Titanium or memory titanium.
If your glasses are made of these materials, you can't adjust them by yourself at home. If something goes worse, you need to buy a new pair of glasses. It is also risky to adjust the rimless or semi-rimless glasses by yourself at home.
As for how to tighten glasses or how to adjust glasses, you may have brief knowledge after reading this post. If your glasses are already broken or you want to get a pair of new glasses, you can try Koalaeye Optical, which is cheap and has a free shipping service.
Glasses Size - Lens Width
Lens width is the width of a lens, measured in millimeters, from one side of a lens to the other side of that lens. This is the most important measurement to make sure the frame fits your eyes.
Anti Blue Light Glasses For Kids - Felix Gray Nash
This square frame is stylish and comfortable, and children will love this popular color. In addition to filtering out blue light, the glasses eliminate glare. There are four different colors.
Competition in visual marketing
The offline experience of consumers is pretty important. Store space design, planning and layout, and commodity display form are important parts of visual marketing. If all three can be balanced and matched, it will drive sales growth.
The life of the color-changing lens
There is a reaction fatigue problem in both compound reaction and bond-breaking ring-opening reactions. Therefore, there is a shackle in the process of discoloration, which is the life of the discoloration lens. Generally speaking, high-quality color-changing lenses can maintain more than 90% color-changing effect after 2 years of use.
Glasses Size - Lens Height
Lens height is the length between the top edge of a lens and the bottom edge of that lens. Lens height is the distance between the lowest point of the lens and the top of the frame above it. This number may be influenced by the style of your glasses.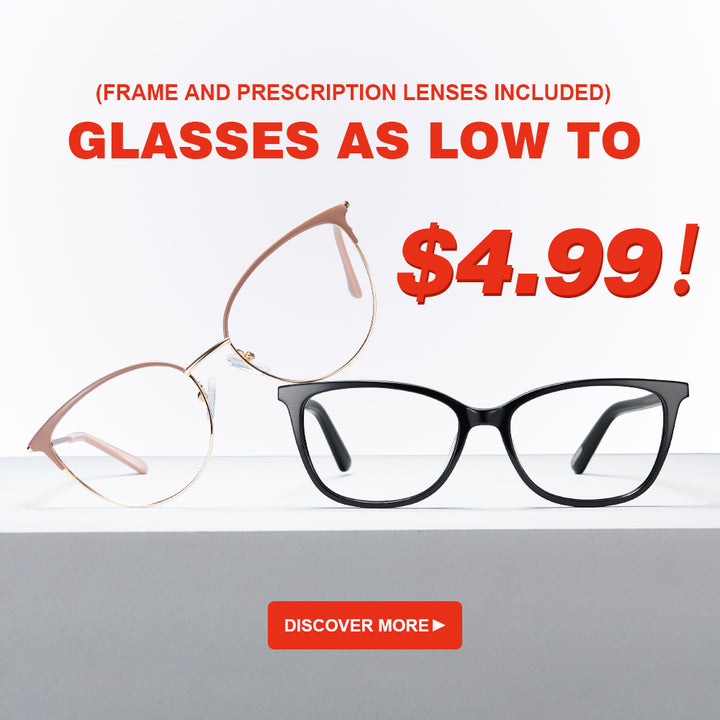 Jempinis Wood Deer Eyeglasses Holder from Bali, 'Studious Deer'
This charming eyeglass holder from Bali depicts a bold and complex industrious deer. Yudi Suardi designed this holder, hand-carved from jempinis wood, to depict the majesty of a deer. Your glasses fit right in the groove of the deer's head.