Usually, the first prescription for myopia is done in a physical store, and this is very good.The physical glasses stores can provide professional optometry, and can make specific plans according to the eye situation. In reality, For people who have many glasses matching experience, online glasses matching is  a good channel. I believe that many friends who are used to matching glasses online have found that the price of Ali glasses is cheaper than that of similar glasses. Why is this?
Eyeglasses in brick-and-mortar stores cost extra.
In order to attract the attention of customers, physical optical stores need to carry out store decoration, and customers need to buy glasses to share the cost, so the glasses in physical stores are more expensive. Physical optical stores have other expenses, such as electricity, employee costs, rent, and so on, which is a big expense, naturally, but also to the customer to share. These are invisible consumption and need to be tied to the customer.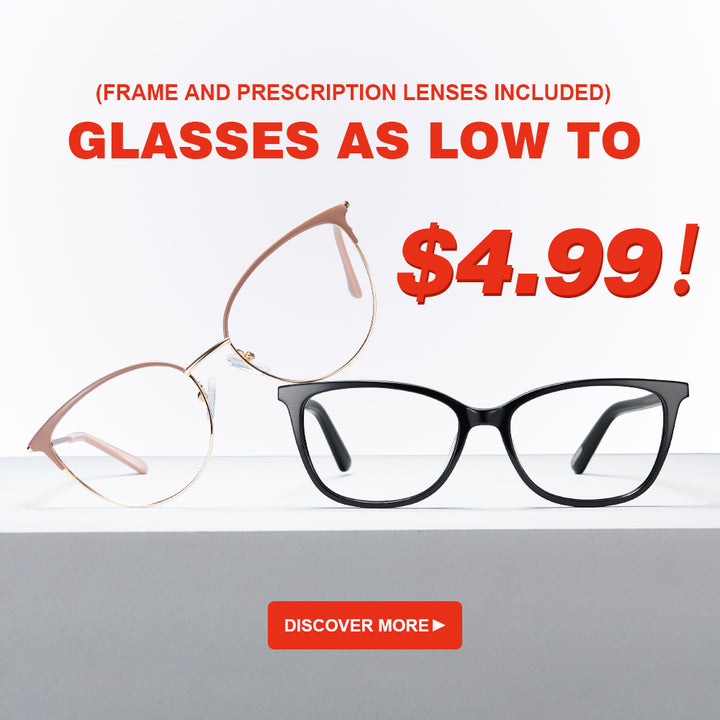 Brick-and-mortar stores have fewer customers.
Brick-and-mortar stores are known to have a significantly smaller customer base, targeting a particular county or even a particular region and population. Mainly aimed at young students.For physical stores, their income range is relatively narrow. Therefore, in order to make more money, every physical store can only make a profit by raising the single sale price. Online stores attract consumer demand from all over the country and the world through the Internet.
Online stores have fewer customer service staff and low human resources costs.
Generally speaking, to choose the website shopping, you can directly click on the website, and then get professional customer service reception. The data for each customer visit is accurate. The online stores just need to solve the customer's needs, so the customer service staff is relatively small in numbers, and the human resources investment is relatively small. So the price of glasses will be lower for each customer. Brick-and-mortar stores focus on service. Online shops is involved in the whole network competition, and the entity store is service first. The advantage of physical stores is very obvious,because they can provide perfect service. So the physical store manpower cost will increase.