In the previous article, we discussed "What are blue lens sunglasses for?". In this article, let's talk about "What are optical frame glasses?".
What are optical frame glasses?
Optical glasses are transparent medium lenses. A pair of glasses usually consists of a lens, lens ring, nose pad, and temple, etc.  The main materials are metal, plastic or resin, natural materials, etc. Through the refraction of the light, the central target can be clearly seen, thus playing a role in vision correction for the eyes with refractive abnormality.
Difference Between Sunglasses and Optical Frame Glasses
Sunglasses are basically applied to block sunlight and adornment effect. But in the choice of lens material and lens craft respect, it is not very particular. Correspondingly, consumer wears for a fixed number of years, to be in one season or two seasons.  Sunglasses are sold with obvious seasonality.  Optical glasses are mainly suitable for the use of photometric glasses. Both the lens material and the production process have higher requirements.  A panchromatic or half chromatic resin lens is added to an optical lens, and then they can be sunglasses and can try luminosity, made of myopic sunglasses.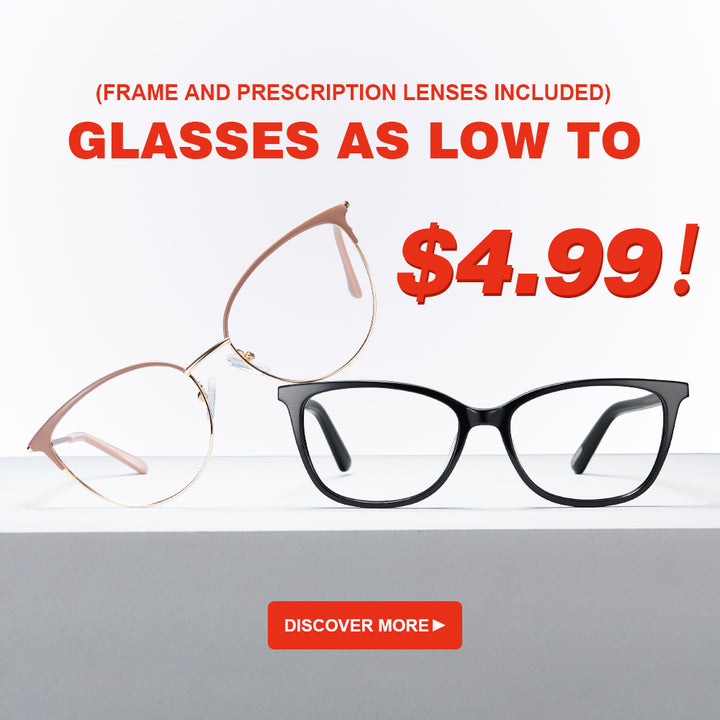 What's the difference between optical frames and normal frame?
The optical frame is used in optical products, but decorative glasses and fashion frames are not in this category. Optical glasses require even treatment of lens pressure, so the inner wall should be even and smooth. Optical glasses require high levels of ergonomics, lens angle, and so on. The optical frame material is more consistent with the structure of the human body. It is more comfortable to wear without side effects.
Types of Optical Frame Glasses
The full-frame glasses have good strength, suitable for athletes and children to wear because the lens is completely protected by the lens ring. They are suitable for a variety of refractive parameters of the lens.  The upper part of the lens ring is made of metal or plastic materials. The lower half of the lens ring is made of a very fine nylon wire like the lower part of the lens ring.  Rimless glasses are lighter than full-frame glasses.  Rimless glasses can be divided into parts type and integral type.  The part type consists of a nose bridge (together with the nose pad) and two temples.  The combination glasses are divided into two parts. Usually, the front group is equipped with colored lenses, and the rear group is equipped with lenses for correcting refractive errors. The folding glasses can usually be folded at the bridge of the nose and the temple to reduce the space when stored or carried and are mostly used for making reading glasses.
Thank you for your time in reading our passage "What are optical frame glasses?". For more information about sunglasses and eyeglasses, please continue to follow KoalaEye Blog. Also, it is welcome to share and forward to Facebook and Twitter.