Do all glasses come with nose pads?
The glasses without the nose brace are plate glasses. In reality, there is still a nose pad, but it is relatively small and it's part of the frame. The westerners have high nose bridges, and many glasses have no or very small nose pads. For example, Harry Potter's glasses have no nose pads. European and American brands will change their nose pads for the Asian market. Eyeglasses without a nose pad rely on the bridge of the nose to support the center beam. It's hard for Asians to stand up, and their eyes are more protruding than sunken like westerners. Glasses are usually demanded to keep a 12mm distance between the lens and the eyeball, otherwise, the optical performance will have a great impact.
GlassesUSA has a wide variety of glasses.
GlassesUSA has a large selection of frames to choose from. Their frames are classified by gender, designer, color, shape, and trend. In addition to sunglasses and sports glasses, there is an area for children's glasses. GlassesUSA has cheap options and expensive frames. To mark the launch of 3D-printed glasses, GlassesUSA is giving consumers the opportunity to design their own frames for an opportunity to win a $300 GlassesUSA gift card.
The Benefits of Anti-Reflective Coating
After knowing some basic information about anti-reflective coating, you need to know the benefits of anti-reflective glasses.
Anti-reflective glasses enable more light to pass through your lenses to optimize visual acuity with fewer distractions and the lenses look nearly invisible, which enhances your appearance by drawing more attention to your eyes and helping you make better eye contact with others.
In addition, the anti-reflective coating is especially beneficial when used on high-index lenses, which reflect more light than regular lenses. That is to say, the higher the index of refraction of the lens material, the more light that will be reflected from the surface of the lenses.
What's more, the modern anti-reflective coatings can reduce the reflection of light from eyeglasses, allowing 99.5% of available light to pass through the lenses and enter the eye for good vision.
Because the anti-reflective coating can eliminate the reflections, it can also make your eyeglass lenses look nearly invisible so that people can see your eyes and facial expressions more clearly. Hence, anti-reflective glasses are more attractive and you can look your best in all lighting conditions.
Anti-reflective glasses have sharper vision with less glare when driving at night and greater comfort during prolonged computer use. So, you can find that anti-reflective glasses come with many benefits.
Artisan Optics
The glasses selection provides a different frame shape, size, and color. Their lens selection provides the most progressive technology for better vision. In terms of comfort, the glasses are wonderfully constructed, made of quality materials, and the weight of the frames is greatly balanced. Choosing the right color will increase some versatility and style in your wardrobe. The combination of acetate and metal provides the appearance of acetate frames with the lighter weight of metal frames for comfort. Artisan Optics does not provide poor quality, lackluster glasses, but high-quality glasses that customers like to wear.
The Benefits of Anti-Glare Glasses
As is well known, glare is the excessive brightness caused by direct light or reflected light. It often occurs when sunlight bounces off a reflective surface like water or snow. Of course, anti-glare glasses can also be caused by other factors.
Standard plastic lenses are able to reflect approximately 8% of the light that reaches your glasses and high-index lenses often reflect up to 12% of available light. Hence, anti-glare glasses come in a lot of advantages.
The anti-reflective glasses can reduce eye strain and make your eyeglasses look more attractive because the anti-reflective coating can eliminate reflections from the front and back surfaces of your eyeglass lenses. With this feature, more light can pass through your lenses to improve your vision with fewer distractions and the lenses look nearly invisible.
In addition, anti-glare glasses are helpful to high-index lenses, which reflect more light than regular plastic lenses. In general, the higher the index of refraction of the lens material, the more light will be reflected from the surface of the lenses.
Anti-glare glasses can protect your eyes from UV rays (sunlight that doesn't appear on our visual spectrum). This feature can be enhanced by some photochromatic or polarized lenses.
FACTORY900
It has an avant-garde design and a very three-dimensional look. Many of its designs have gone beyond traditional eyewear. It has been producing plastic frames internally for 80 years. They have a history of pursuing technology, innovation in design, and special technology of plastic molding. And they are said to be available only to them in the world. They created a new type of EYEWEAR with the concept of THE FUTURES EYEWEAR. With the addition of planning and design to internal integrated production, it has been one of the few factory brands to perform almost all processes in the factory. Its unique shape and avant-garde design are highly valued not only in Japan but around the world.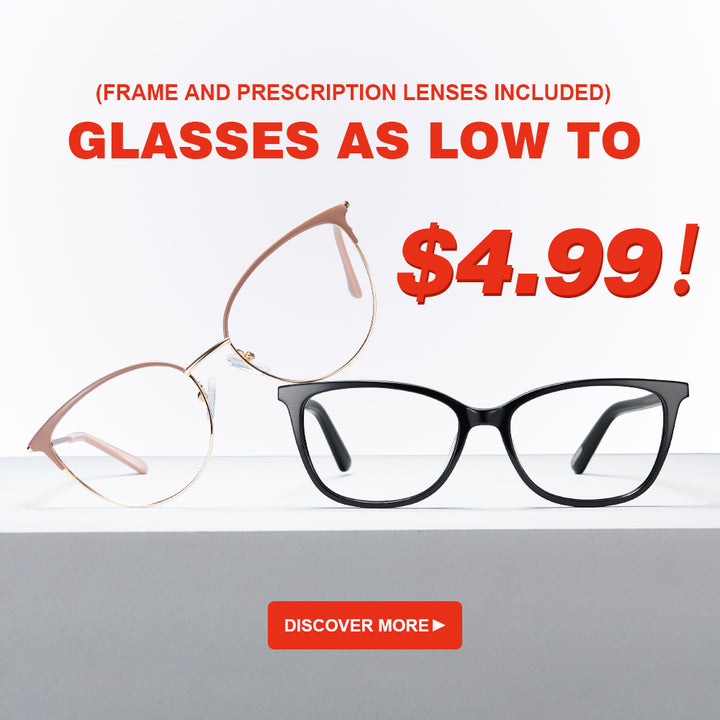 Eyeglasses chain stores have unified standards.
Due to the different management systems, the traditional business mainly relies on differentiated management and it enables member enterprises to have different business scope and modes and form complimentary benefits. Often, member enterprises are not required to implement unified management, with the unclear division of labor and uncertain responsibilities. The main store of a chain store and other stores shall form a clear division of labor in their professional functions, requiring the implementation of a unified management system, unified purchase, unified operation, and unified management. All the stores under the jurisdiction implement the unified management norm form formulated by the headquarters to form a unified norm.