In the previous article, we discussed "What are the best Blue-blocking glasses on Amazon?". In this article, let's talk about "Can you get prescription glasses for night driving?".
As China enters the automobile era, the safety of automobile driving has become one of the most concerning issues. When the human eye is stimulated by headlight, the pupil shrinks automatically from normal 5~8 mm or so to 1 mm or even smaller, making the amount of light reduced to the original 1/16 above. After meeting the car, because the pupil has no time to reply, the amount of light is decreased sharply, and the phenomenon similar to night blindness appears. Many traffic accidents occur from this. For the safety of drivers, a pair of night driving glasses are needed at this time to solve the strong light, glare, and unclear road conditions faced. At the same time, it provides a safety guarantee for driving.(https://www.koalaeye.com/collections/eyeglasses)
What glasses are best for night driving?
You had better not make myopia sunglasses directly with sunglasses frame. The radian of a lot of sunglasses is too high. When the nearsightedness lens that uses 400 degrees directly is squeezed into radian even 600 degrees to 800 degrees frame. The actual degree of the lens and other parameters will change. And, to meet the processing that sunglasses frame needs, the pupil distance of most myopic sunglasses was magnified 4 mm above. This is eye damage! No matter what style or look your glasses are, make sure they are specifically designed to eliminate glare and improve your view.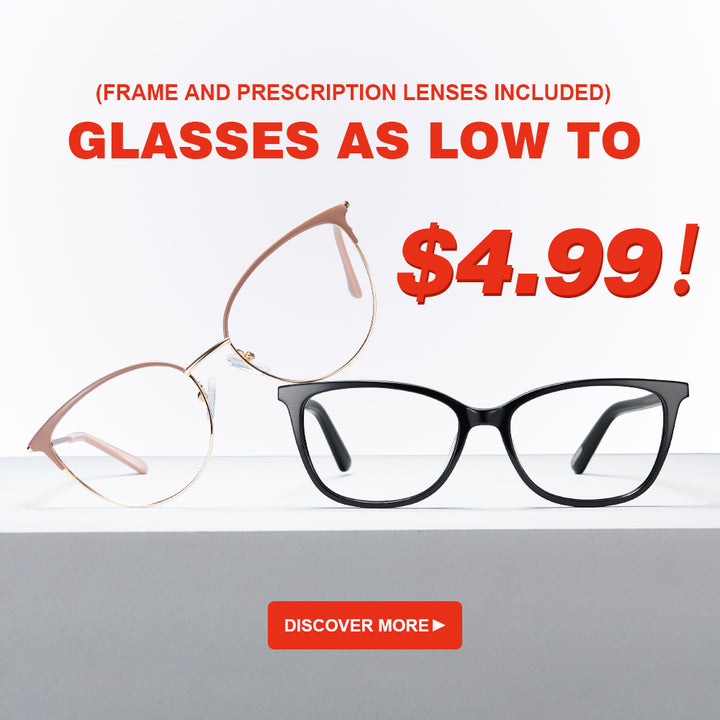 Can you get prescription glasses for night driving?
It is recommended to choose prescription night driving glasses with an anti-reflective coating.When you're driving at night, you'll encounter several bright light sources, including the car's headlights, taillights, and street lights. These light sources can be a distraction for any driver, but especially for those with eye problems. The light reflected from these light sources can cause these drivers to temporarily lose sight of the road, which can lead to many unfortunate situations. As a result, the anti-reflective coating protects your eyes from nighttime brightness and daytime UV damage. The coating on the glass prevents the reflection of these light sources, allowing you to better focus on what's happening in front of your car. Meanwhile, prescription glasses with an anti-reflective coating can reduce glare and improve vision. Whatever prescription glasses you choose for night driving, make sure they have an anti-reflective coating.
Are yellow lenses good for night driving?
Yellow lenses are very effective even in low light conditions. They enhance contrast while you're driving. In other words, they broaden your horizons and allow you to see more cars, people, and objects on the road. Especially when you're driving at high speeds on dark roads, this widened, enhanced view can help you see more clearly. The transparent driver's glasses effect is not good. Headlight glare can be understood as dazzling light. The lens should be looked for from the angle of the stain. But the color should not be too dark to ensure safe driving at night. It is better to polarize the light. It can greatly improve the anti-glare effect.
Thank you for your time in reading our passage "Can you get prescription glasses for night driving?". For more information about sunglasses and eyeglasses, please continue to follow koalaeye.com. Also, it is welcome to share and forward to Facebook and Twitter.