Glasses are no longer just for short-sighted people. A nice pair of glasses has become an accessory to match clothes, makeup, hair, etc. Large round frames set off a wave of upsurge, and metal frames and half-frames are very popular. In the choice of glasses, a lot of men will not be too much to consider the factors, even the price and so on are not too much consideration. How to buy the best men's glasses?
Choose a frame for your face
People with round faces should try to avoid round frames, which can make your face look fatter. You can choose a square frame, having a decorated effect, and can make a person look more energetic. Circular lenses are recommended for square faces. Rectangular faces are also suitable for circular lenses. There are not too many restrictions on the choice of lenses for heart-shaped faces. Circular or square pieces are very appropriate, but you can choose slightly larger frames to add momentum and can create a retro sense.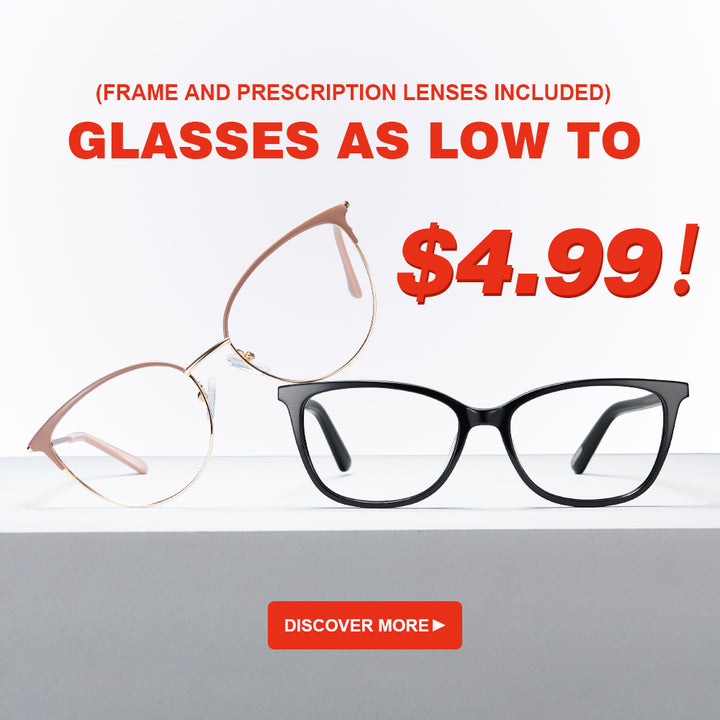 Choose a good frame material
Each pair of glasses has its own characteristics and highlights. The frame itself is an ornament, playing the role of beautification. Today's plate spectacle frames are particularly popular with all kinds of people. Work is complicated and delicate, and design is diverse. Importantly, color and luster are good, not allergic. And it doesn't fade. It is also a high-grade frame. Both the grade and the design are very advantageous. Many brand glasses are made of plates. Some are made of high-grade plates. The appearance is beautiful and stylish.
Choose the right color for your glasses.
Black, of course, is the classic color. For boys, wearing black frame glasses can promote the stereo sense of their facial features. Black is the most recognizable color. Black-rimmed glasses will make the outline of a boy's face clearer and make his appearance more handsome. Silver-framed glasses have all the features of metal-framed glasses. But compared to rose gold, silver is a bit more understatement, and it's very versatile and can be worn by guys with different skin tones. Those with darker skin tones can try deep burgundy shades, like popular brown and amber glass frames. Such a frame won't show too dull and won't show too abrupt. At the same time, it will be more harmonious to use a dark skin tone to foil.