The lenses of Walmart Glasses
When Walmart first entered the eyewear business in 1991, Walmart was known for its affordable lenses, which were similar to other big stores and eyewear chains. Then, in 2000, Walmart began offering high-end Carl Zeiss lenses. Customers have noticed the change and they continue to strive to become a leader in eyewear quality. Walmart has led the way in applying anti-reflection and anti-scratch coatings to its lenses. From the beginning, Walmart took steps to provide the best products on the market, with quality levels that exceeded industry standards. The upgrades now underway will continue to deliver on that promise.
What Are Progressive Lenses?
Progressive lenses have grown in popularity and are one of the most common solutions to treat vision loss that occurs with age or presbyopia. This eye condition occurs when the eye loses some of its flexibility and ability to adjust to clear seeing objects at different distances. Presbyopia often occurs among adults who are over age 40 and is very easy to correct with a proper and prompt diagnosis.
Progressive lenses are often used to correct this eye condition. Progressive lenses are a modern alternative to bifocal glasses, which provides two prescriptions in a single set of glasses. Bifocal glasses are a better solution than carrying around multiple pairs of glasses. Progressive lenses were developed to resolve some of those common issues and to provide better aesthetics. Progressive lenses provide a smooth transition and can accommodate up to three prescriptions and are a replacement for both bifocals and trifocals.
What are blue light blocking glasses?
As we now spend more and more time on the screen, it is particularly important to pay attention to the effects of blue light. Approximately six out of ten adults will experience digital eye fatigue after using the device for more than 2 hours. Symptoms of digital eye fatigue include headaches, blurred vision, and dry eyes. The technology of blue light blocking glasses can effectively block part of the blue light damage to the eyes, reduce the visual fatigue caused by staring at the electronic screen for a long time and can also reduce the radiation and damage of ultraviolet rays to the eyes. However, the most important thing for eye protection is development. Good eye use habits, close your eyes regularly, and let your eyes rest.
Blue light blocking glasses are glasses that the manufacturer claims can filter out blue light. The lens of this kind of glasses has filter material or surface coating, which can block part of the blue light. People who believe that their eye and vision are damaged by blue light exposure may wear them to reduce blue light exposure.
Blue light is a short-wave blue light in the color spectrum visible to the human eye. Its wavelength is in the blue part of the electromagnetic spectrum, roughly 400–500 nanometers. Researchers believe that peak light damage occurs at approximately 440 nanometers. Computers, laptops, tablets, smartphones, and general lighting can all expose the eyes to blue light.
Why are acetate frames so unique?
The production of acetate frames can be realized in various colors and patterns without painting the frames. The layering of acetate fiber brings varying degrees of transparency and patterns to the spectacle frame. Then this beautiful design makes acetate sheet glasses a more ideal choice than ordinary plastic spectacle frames.
Buy Glasses For Kids - Appropriate Frame Material
Metal and other materials are heavy, easy to rust, easy to deform, easy to lead to children's facial allergies, and oppression of the bridge of the nose and temple. Resin glasses are colorful, and the price of the material is beneficial. Because the child is in the development period, glasses are changed more frequently. Therefore, summarizing the above factors, the resin frame is the most suitable for children to wear. A high degree of myopia must choose a small frame. If the child's myopia or farsightedness is high, the lens will be very thick, so be sure to choose a small frame. Because the frame type is small, coupled with the lightweight of the resin frame, it has better fixing performance than other materials.
Do Blue Light Glasses Work?
When wearing blue light glasses, you may ask whether the blue light glasses really work. In fact, many users have the same troubles. To answer this question, some researchers have made research and have found that blue light glasses make it possible to remain fully engaged in our technologically advanced world, without taking on the negative effects of blue light.
With the blue light blocking glasses, you can focus on the task at hand without negative effects. Besides, with the blue light blocking glasses, you can even sleep well and reduce eye strain. You can also test your blue light glasses are real.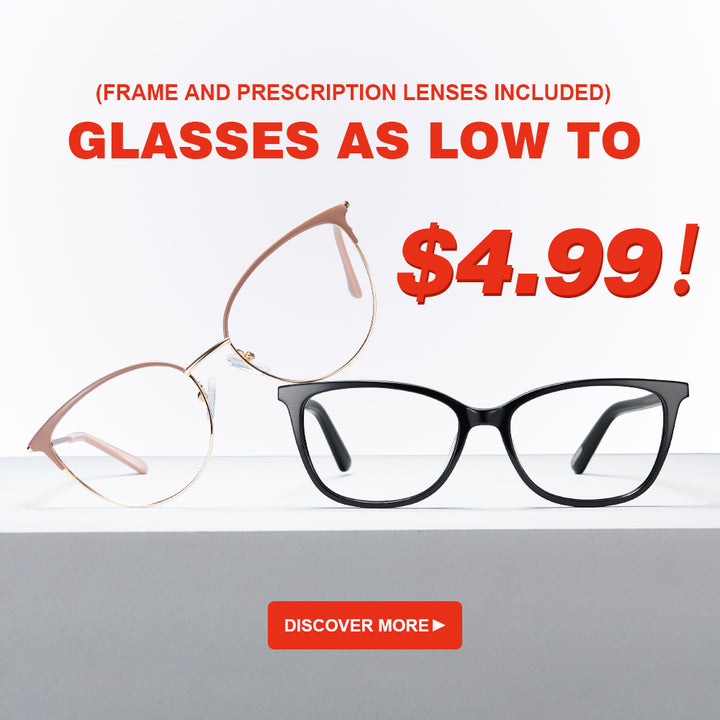 Choose a good merchant.
The best option is to return the goods with a quality guarantee.High-quality pure titanium frame production cost is not less than 100 yuan, and online sales will be not less than 50%, so you have to be careful with prices less than 200 yuan. Because pure titanium frame material cost determines its price, the ultra-low price of pure titanium frame is definitely not real.