The TR90 Spectacle Frame
TR90 frame is a kind of polymer material spectacle frame with memory, no chemical residue is released, and it meets European requirements for food-grade materials. It is currently an internationally popular ultra-light spectacle frame. TR90 frames have the characteristics of super toughness, impact resistance and abrasion resistance, and low friction coefficient, which can effectively prevent damage to the eyes and face caused by the breakage and friction of the frame during sports. Because of its specific molecular structure, it has good chemical resistance, is not easy to deform in high temperature environment, can withstand high temperature of 350 degrees in a short time, and is not easy to melt and burn. Moreover, the TR90 spectacle frame has a lubricating surface with a density of 1.14-1.15. It will float when placed in salt water. It is lighter than other plastic spectacle frames. It is about half the weight of the sheet frame and 85% of the nylon material. It can reduce the burden on the bridge of the nose and ears.
The sporty style
Sporty style frames are a little cool, full of vitality, well-designed. They pay attention to every detail, with publicity but not exaggerated feelings. With good material, they effectively prevent collision injury to your eyes in the process of movement, greatly improving safety. The style is simple and smooth, and the appearance is dynamic and fashionable, and the color collocation is diversified. With the integration of four progressive technology to better protect your eyes, they are your outdoor leisure tourism sports choice.
Understand blue light correctly.
Blue light has been shown to affect the body's circadian rhythms, with too much exposure to it late at night from gadgets such as mobile phones disrupting a person's ability to fall asleep. Therefore, it is recommended that people limit screen time two to three hours before bedtime and set their devices to night mode to reduce glare, relieve eye fatigue and minimize blue light at night. However, as we learn more about blue light, not all of it is bad for us. Blue light has been found to play an important role in maintaining health, such as regulating the secretion of hormones in living organisms. Blue light helps prevent reduced night vision and has been shown to benefit refractive development in adolescents and minors.
What Are High Index Lenses?
High index lenses are composed of a special plastic that is good at bending light. With this feature, high index lenses can be much thinner than standard lenses while having the same prescriptions.
So, polycarbonate lenses vs high index lenses, what are their differences?
Transitions® Photochromic Lenses
When you step outside, it immediately begins to darken. The lenses help prevent harmful blue light from digital devices, screens, and sunlight to help reduce glare and prevent eye strain. They have the function of 100% UV blocking,anti-reflection treatment with blue light protection. They can constantly adapt to changing daylight conditions to reduce excess light and optimize color contrast and polarized light to prevent dazzle. They filter out excess light to provide maximum comfort. And provide high contrast and minimize glare. They provide increased color recognition and depth perception.
Stanton Optical
Stanton Optical provides wonderful customer service and thousands of stylish frames at competitive and affordable prices. The affiliated physician network provides complete eye exams, including a full-service experience of vision health exams. The optics laboratory uses the latest technology and computer-automated machinery, with talented lab technicians cutting, polishing, and grinding lenses. After the lenses are assembled and framed, they go through quality assurance checks before being sent to the store and ready for customer pickup. In addition, they design their own frame and work directly with the eyewear manufacturer, so they can save you a lot of money.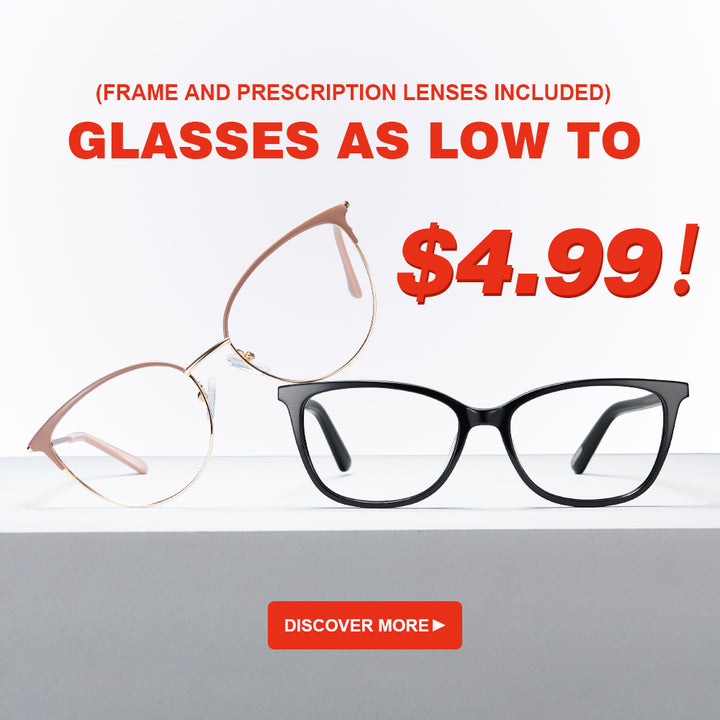 5 Signs You Need Reading Glasses
In this section, we will list some signs you need reading glasses.
You are over 40 years old. Everyone's eyesight changes at a different rate, but most people develop presbyopia in their 40s. Presbyopia is a condition in which the eye strain to focus on nearby objects, which is different from farsightedness, a condition in which you can see distant objects clearly, but objects nearby may be blurry. Farsightedness is usually present at birth, but presbyopia develops during the aging process.
If you find that you never seem to have enough light when reading, regardless of the room type or the number of lamps you have turned on, it may be time to get reading glasses. According to a study, a 60-year-old people requires three times as much light as a 20-year old to do the same task.
If your eyes get tired when reading or working at your computer, you may need reading glasses. Do you find yourself dozing off at your computer, or do your eyelids get heavy when your reading or do detailed work? If so, you may be developing presbyopia, and you may need the reading glasses.
Another sign you need reading glasses is that you are getting more headaches. Consistently straining your eyes to read or focus on craft could give more headaches. A headache right behind your eyes could be indicative of hyperopia. It is important to remember the 20-20-20 rule: every 20 minutes, look at something at least 20 feet away for 20 seconds. If your headaches persist, you should see an eye doctor and have a check.
If you see halos, you may need reading glasses. When your lens cannot focus light into your retina, it makes your vision appear blurry. Thus, reading glasses can solve this problem.
Do I need reading glasses? After reading this post, you may have a basic understanding. If you need a pair of reading glasses, try Koalaeye glasses. They are stylish and cheap, and the glasses will be mailed to you with great convenience.