In the previous article, we discussed "Why Should I Get My Eyes Checked Regularly?". In this article, let's talk about "Do night driving glasses work?".
Many people are very reluctant to drive at dusk or at night. During this period of time, due to the reduced ambient light, coupled with the glare from the lights of oncoming vehicles, it will be difficult for the eyes to see the road and the surrounding environment. Impaired vision can have an impact on the safety of drivers and others on the road. According to statistics, the vast majority of car accidents occur at night and before dawn. This has a lot to do with the problem of blurred vision and glare in the dark. To solve this problem, many manufacturers sell night driving glasses. Do driving glasses work at night?
What are night driving glasses?
Night driving glasses, also known as night vision goggles, are available in many optical shops or online shops. The color of the lenses ranges from pale yellow to amber, and some night driving glasses also have anti-reflective coatings.
Night driving glasses reduce glare by scattering and filtering blue light. Blue light is the light with the shortest wavelength in the spectrum and is more likely to cause glare when it enters the eyes. Night driving glasses are usually non-prescription glasses with yellow lenses. They usually add some kind of anti-reflective coating to eliminate reflections from street lights and oncoming headlights, which can cause glare.(https://www.koalaeye.com/collections/eyeglasses)
These yellow night driving glasses have been manufactured and sold for decades. It was originally sold to hunters as shooting glasses. Because in cloudy or overcast conditions, they can make the contrast between the birds and the sky more vivid.
Are night driving glasses good?
The color of night driving glasses can be selected from yellow to amber. Yellow lenses will reduce the light entering the eyes and reduce visibility. At night, this can be harmful. The lens filters out a lot of glare, but also filters out other visible light, making it difficult to see objects in dim or dark conditions.
Some people who wear night driving glasses say that they are more capable of seeing things at night. However, related test studies have shown that driving glasses at night does not improve night vision, nor can it help drivers see pedestrians faster than when they are not wearing glasses. A small study in 2019 showed that night driving glasses actually slow down the visual reflex by a fraction of a second, making night vision worse. So don't try to improve the safety of driving at night by wearing driving glasses with this kind of yellow lenses.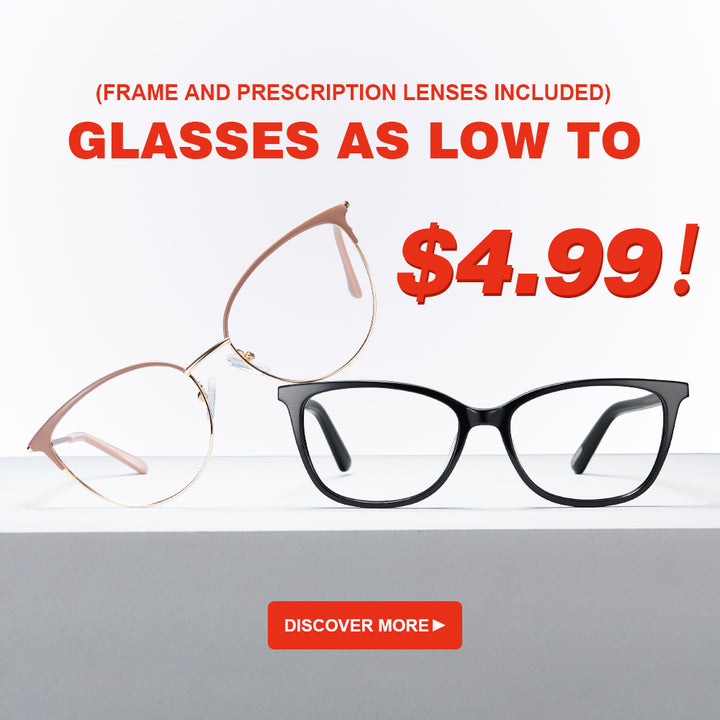 Does wearing sunglasses at night help driving? Like night driving glasses, sunglasses will reduce the amount of light entering the eyes, which makes them unsuitable for night driving and potentially dangerous.
Ways to improve driving at night
Check your eyesight and glasses regularly to ensure that your eyesight and the glasses you wear are in the best condition.

Clean the stains on the glasses before driving. The stains on the glasses will aggravate the glare.

Clean the windshield before driving at night to eliminate the hidden danger of glare.

Replace the wiper regularly.

Keep your vehicle headlights clean and free of dirt.

Do not drive for a long time, eat more foods that are good for eye health, and perform proper eye care.

If you feel that your night vision is reduced, you should go to the hospital for help in time.
In fact, if your eyes are healthy and you have no vision problems that require prescription glasses to correct, then the best glasses for driving at night is to not wear glasses at all. On the other hand, if you need prescription glasses because of myopia, hyperopia, or astigmatism, choose clear corrective lenses with an anti-reflective (AR) coating. These lenses can let almost 100% of the visible light into your eyes, can allow your eyes to correctly focus on roads and other obstacles at night, can reduce or eliminate the glare from street lights and headlights. Because they are based on your personal prescription, they provide the best vision for your eyes.
Thank you for your time in reading our passage "Do night driving glasses work?". For more information about sunglasses and eyeglasses, please continue to follow KoalaEye Blog. Also, it is welcome to share and forward to Facebook and Twitter.