Why is a prescription for glasses different from a prescription for contact lenses?
The frame glasses degrees are the optometric degrees of the eye, and the difference between the frame glasses degrees and the contact lens degrees is mainly due to the different contact distances between the two lenses and the eye. Usually, degrees of contact lenses and glasses need to be converted by a professional through vertex diopter. The conversion formula is Fc=Fs/(1-d×Fs). In the formula, Fc is the diopter of contact lens, Fs is the diopter of glasses frame lens, and D is the distance between frame glasses lens and cornea. Assuming that the prescription of frame glasses is -4.00d and the distance between lens apex is 12mm, the prescription of contact lenses is -4.00/ [1-0.012×(-4.00)] = -3.82d.
Driving Glasses - S MARCO
S MARCO professional driving glasses and S MARCO professional radiation glasses have become a new favorite family.S MARCO professional driving glasses have unique functions, opening a new page of driving glasses. The biggest advantage of S MARCO glasses is that it has its own patent in professional driving glasses, and the technology adopted is nano-polarized light technology. In addition, the driving glasses designed by the S MARCO team are based on Oriental faces, car conditions, and driving habits. With stylish style, they are comfortable to wear, functional and practical, very suitable for Chinese people to use.
Can night driving glasses prevent blue light?
Night driving glasses are called night vision goggles. Some night-driving glasses have anti-reflective coatings. Night driving glasses reduce glare by scattering and filtering blue light. Blue light is the shortest wavelength in the spectrum and is possible to cause glare when it enters the eye. The night driving glasses, available in colors from yellow to amber, filter out a lot of glare, and other light, and then make it difficult to see in dark conditions. But tests and studies have shown that night driving glasses don't improve night vision or help drivers see pedestrians faster than they won't wear them.
Should I wear glasses all the time for myopia?
Whether it is false myopia or true myopia, as long as a pair of suitable myopia glasses are used to complement the missing refractive power of the lens, the image of the object can fall on the retina again, and the distant objects can be seen again. Adolescents usually use high eye intensity and often wear myopia glasses, so that the ciliary muscles do not need to be 'so tired' to adjust, which can avoid further aggravation of pseudomyopia. However, adolescents are still in the process of development, and the degree of true myopia will gradually increase with age. Therefore, as the degree of myopia develops, refraction should be performed at regular intervals, and appropriate glasses for myopia can be prepared to prevent false myopia.
For adults under 200 degrees, because the degree is relatively light, they can wear glasses when they are looking at the distance and not wear glasses when they are near, which has little effect on vision. But for adults with high myopia, because of the weak adjustment ability of the eyes, it is recommended to wear glasses regardless of near vision or distance vision.
In summary, wearing myopia glasses is to reduce eye fatigue and prevents the occurrence of false myopia. Wearing myopia glasses from time to time may aggravate the degree of myopia, and wearing them often does not cause a burden on the eyes. Therefore, for myopia glasses, wearing them frequently is the most correct way to wear them.
HINDAR blue light blocking glasses
With advanced equipment, system production, and strict management, they adopt German technology and PARUPU lens geometric structure owned by HINDAR OPTICE LAB, which can effectively block various kinds of blue light, ultraviolet light, and other different wavelengths, to protect the health of eyes. Since its inception, Hindar has enjoyed a lot of popularity, and while it has achieved some good results, it has not slowed down and is still striving to become the top brand in the industry.
The taboos of wearing glasses while driving at night
Night driving members should not wear tawny, green, and gray glasses. Tawny glasses can filter out most of the ultraviolet rays, although can make our eyes feel relaxed but easy to make people sleepy. Green glasses will turn red lights into black, directly affecting our judgment of traffic lights, so there is a great safety risk. Grey glasses, due to their low light transmittance, will weaken our line of sight and affect our observation of the road.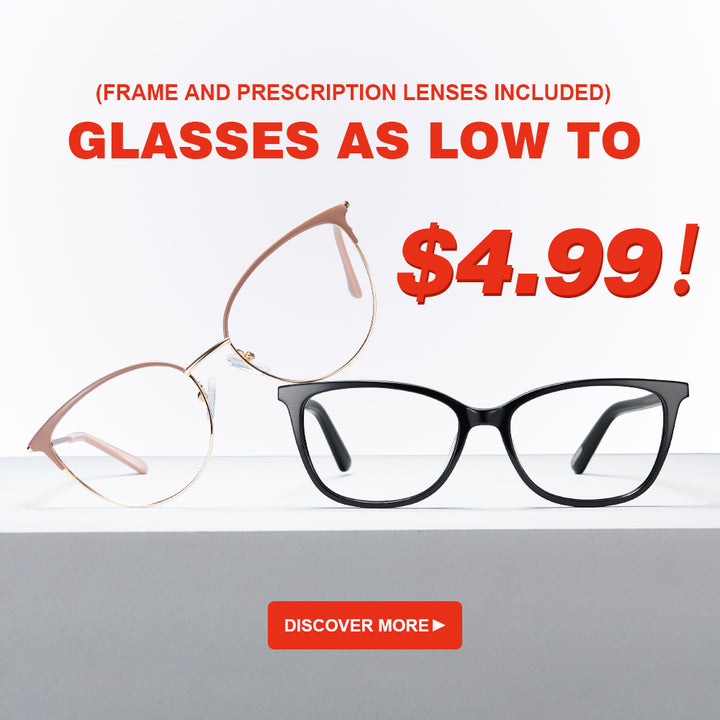 How to clean the lenses?
When wiping lenses (especially the rimless glasses of resin lens), you must use a special wipe lens or soft handkerchief or paper. When you wipe the lens, you can only wipe it in one direction, not in circles, and don't touch the lens with your fingers. When the lens is stained with dust and sand, it should be washed with water before wiping, otherwise, the lens is likely to be abraded, and the operation should be gentle. At ordinary times, when cleaning, do not exert too much force, pay attention to the grasp of strength. When wiping the lens, it is best to take the side frame with one hand, and the other hand takes the glasses cloth to wipe gently. In order to prevent the lens film layer falls off, do not use alkaline detergent to wipe the lens. Therefore, when bathing or playing at the seaside, glasses should be properly kept to avoid water vapor or seawater caused by corrosion of glasses.