Annabel
Order ship within 2-8 days based on the lens complexity.
Anti-Scratch, Anti-Reflective, and Anti-UV coating are included.
14-Day Fit and Style Guarantee
Annabel
Anti-scratch coating included
52 mm

16 mm

39 mm

58 mm

135 mm
2.05 in

0.63 in

1.54 in

2.27 in

5.31 in
About Annabel
This retro-inspired glamour of cat-eye eyeglasses is simple but so popular among people. Crafted from acetate, the cat-eye style is not bold but can frame most faces with cool finesse.These acetate cat-eye frames are in green, pink, and black tortoise color options.
More Information To You
Things you need to know
We use industry standard SSL encryption to protect your details. Potentially sensitive information such as your name, address and card details are encoded so they can only be read on the secure server.
Safe Payments
Accept Credit Cart and PayPal
Different Payment Method
Easy To Order
Express Delivery
Annabel
Semplicemente divini!
🧐👁️🕶️Gli occhiali non ci aiutano solo a vedere bene, ma ormai sono un accessorio alla #moda indispensabile che parla di noi
🥰👁️👓🕶️🥽😎🤓🧐🔎👁️‍🗨️😉
🤓@koalaeyeoptical crea e distribuisce #Occhiali alla moda e di qualità per tutti
✨Spedizione gratuita per ordini superiori a $ 69
🔥Prendi la il tuo paio a meno di $ 20
Cosa aspetti?
✅Vai sul sito Web www.koalaeye.com ed approfitta subito del Codice coupon: "COMELA"
👓Io mi sono innamorata del modello ANNABEL: glamour di ispirazione retrò, il modello #cat-eye è semplice ma così popolare. Realizzato in acetato, lo stile cat-eye non è audace ma può incorniciare la maggior parte dei volti con una finezza fresca. Queste montature cat-eye in acetato sono disponibili nelle opzioni di colore verde, rosa, nero, tartaruga.
✅Ordina la spedizione entro 2-8 giorni in base alla complessità dell'obiettivo.
✅Sono inclusi rivestimenti antigraffio, antiriflesso e anti-UV.
✅Garanzia di vestibilità e stile di 14 giorni
✅3 mesi di garanzia
✅Spedizione gratuita Oltre $ 69
#koalaeye #koalaeyeoptical #koalaeyeglasses #glassesfashion #glassesstyle #eyeglassesfashion #eyewearstyle #eyeweardesign #vintageeyeglasses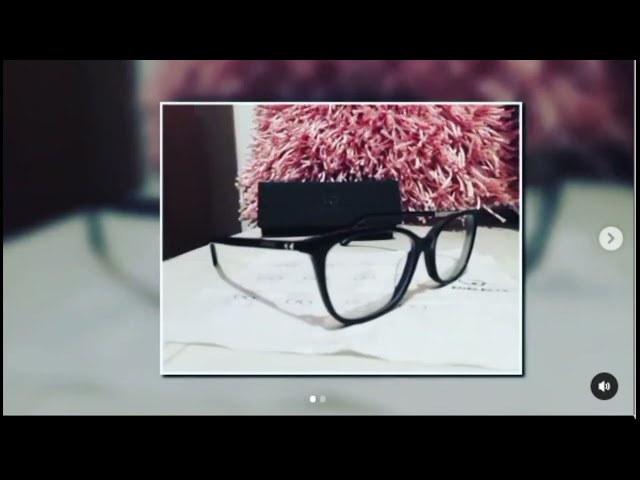 Have Glasses Questions?
We have answers. Learn how to find styles for your face shape, understand your prescription and even measure your pupillary distance.
---