What Are Yellow Tinted Glasses?
It is well known that darker lens glasses are used to protect against glare and harmful UV emissions, and clear lenses are often used to block blue light emissions or reduce glare and digital eye strain. Do you know what the yellow tinted glasses do?
In general, the yellow tinted glasses are used for night driving glasses, and they are used to enhance vision and clarity and are used in low light conditions. The yellow tinted glasses also enhance contrast and depth perception and are great for overcast, hazy, and foggy conditions.
What Do the Yellow Lens Sunglasses Do?
If you have worn polarized sunglasses, you already have known that how effective they are in reducing glare. So, the yellow tinted lenses can also improve your overall vision. The yellow tinted glasses can absorb both blue as well as ultraviolet light. So, athletes and those who just spend a lot of time outdoors will find that yellow tinted lenses do much to enhance overall vision.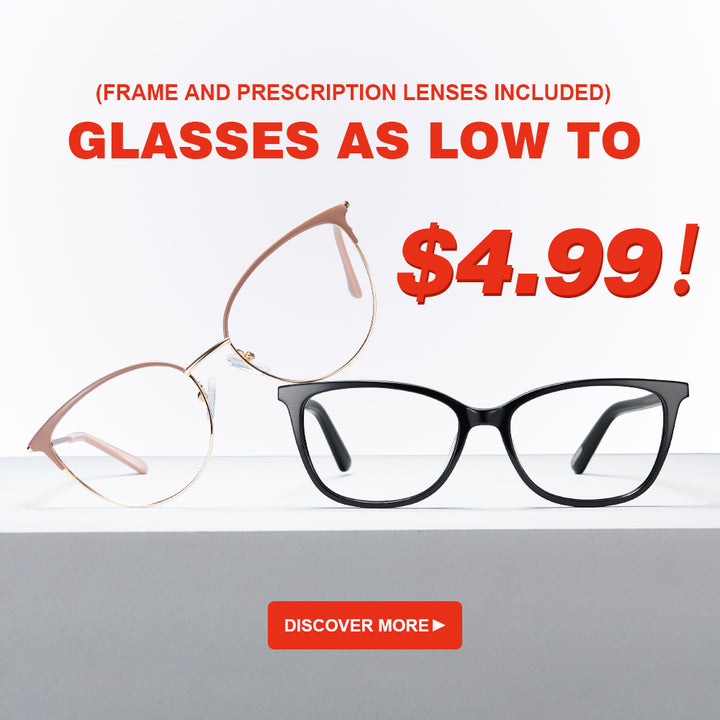 In addition, the glasses with yellow lenses can also be used in foggy and overcast weather since they can absorb blue light and UV light to help you to see brighter and clearer. The yellow tinted glasses are also great for fishermen out on the water in the wee hours of the morning or when you are playing your favorite sports outside.
The glasses with yellow lenses are also popular among cyclists because they provide visual clarity, not just for looking good. And most outdoor athletes often choose polarized sunglasses with yellow tinted lenses since they offer excellent depth perception as well filtering out blue light. But, they can also filter out the blue light of the sky.
Where to Buy Yellow Tinted Glasses?
After learning some information about yellow tinted glasses, you may wonder where to buy yellow lens sunglasses or how can I choose yellow tinted glasses.
To buy yellow tinted glasses, Koalaeye Optical may be a good choice. It is an online optical store that enables you to select glasses online with great convenience and the package will be mailed for you. Besides the yellow lens sunglasses, Koalaeye Optical also offers other types of eyeglasses and sunglasses. In addition, Koalaeye Optical provides various shapes of frames.
So, if you need to purchase a pair of yellow tinted glasses, try Koalaeye Optical. Wear them with great comfort and they come at a cheap price.
To sum up, this post shows some information about yellow tinted glasses. If you have any different ideas about yellow lens sunglasses, you can share them in the comment zone. If you have any problems with glasses or sunglasses, you can contact us via the email service@koalaeye.com and we will reply to you as soon as possible.