Choose the right color for your glasses.
Black, of course, is the classic color. For boys, wearing black frame glasses can promote the stereo sense of their facial features. Black is the most recognizable color. Black-rimmed glasses will make the outline of a boy's face clearer and make his appearance more handsome. Silver-framed glasses have all the features of metal-framed glasses. But compared to rose gold, silver is a bit more understatement, and it's very versatile and can be worn by guys with different skin tones. Those with darker skin tones can try deep burgundy shades, like popular brown and amber glass frames. Such a frame won't show too dull and won't show too abrupt. At the same time, it will be more harmonious to use a dark skin tone to foil.
How to choose browline frames?
From the perspective of aesthetics, the factors that need to be considered when choosing a suitable pair of spectacles frame include gender, age, occupation, and clothing. The most important aspect is to consider the fit of the face. When choosing glasses, the frame is best to be on the same level as your eyebrows. Therefore, the eyebrows of customers who choose browline frames should not be too thick, otherwise, they will form abrupt double eyebrows.
You can choose browline frames according to your degrees. The improved version of browline frames is divided into semi-rimless and full-rim, which is suitable for the needs of people of various degrees. People with higher degrees can choose ultra-thin lenses for a more beautiful appearance!
Nowadays, stainless steel frames that are as thin as paper have also joined the browline frames. It is light and comfortable to wear for a long time, which is very suitable for masculine men who often wear glasses and want to maintain a handsome taste.
How to buy contact lenses online?
Choose well-known brands.Nowadays, the contact lens brands in the market are mixed, with the proliferation of inferior products, but there are still some authoritative and well-known ones, like Johnson & Johnson, Bausch & Lomb, which are products recognized by most users, and you can rest assured to buy them.
How to Test Blue Light Glasses (Amber and Red Lenses)
This section will show you how to test blue light glasses with amber or red lenses.
1. The Black and Blue Squares Test
1. Prepare black and blue paper.
2. Wear your blue light glasses after sunset and check whether both paper appear black.
3. If they do not appear black, your blue light glasses can't block all blue light.
2. RGB Color Chart Test
1. Prepare an RGB color chart as follows.
2. Wear your blue light block glasses and look at the chart.
3. After wearing blue light blocking glasses, if the B section becomes black and the G section becomes darken, it shows that your blue light glasses block blue light and some filter some green light.
4. The less bright the green circle with your blue light glasses, the better they are.
Besides the above ways, you can ask the professional optician to perform a professional blue light glasses test, which would be more reliable. After that, you can know whether your glasses work effectively to block blue light.
What's more, if you want to purchase a pair of effective blue light blocking glasses, you can try Koalaeye Optical. It is cheap and provides free shipping services.
The Cons of Rimless Glasses
As there is no frame around your glasses lenses, the rimless glasses may be more likely to break. If you are not very careful with your glasses, you may have to replace them on a constant basis.
Rimless glasses are higher than other framed glasses because of the details that go into this style. In fact, the rimless style needs more work and time. So, making this kind of style is more time-consuming. So, rimless glasses are expensive than framed glasses.
From the above information, if you like rimless glasses, you can try them. Thus, you can buy them from Koalaeye Optical, which is an online store and provides all kinds of glasses, sunglasses, and frames. So, try Koalaeye glasses and the glasses will be mailed for you with your great convenience.
The principle of the anti-fog lens
Ordinary lens materials and water are wet, so water vapor is easy to fog up on the top. If this wetting relationship can be broken, the water vapor can be prevented from fogging up on the surface of the lens. The anti-fogging film is a kind of film which can prevent or avoid water mist agglutination effectively. It is divided into organic film and inorganic film. The inorganic film is mostly used for building, car window glass fogging prevention. For lens anti-fogging, the organic film is more used. The method is to wipe, spray (with an anti-fogging agent, and so on).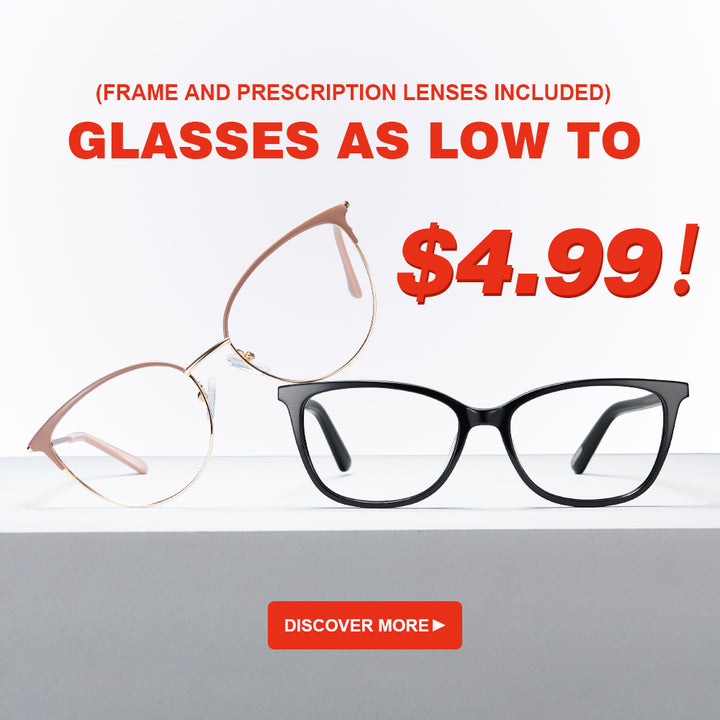 Can blue glasses double up as sunglasses?
The main function of sunglasses is to keep out dazzling strong light, to reduce the eye adjustment that causes fatigue or the harm that strong light stimulation causes. Their light transmittance is very low, only suitable for use when the sun is strong outdoors. If wearing sunglasses indoors, or at dusk, or even in the evening, because the light is reduced, it will not play a role in protecting the eyes or even will increase the burden of the eyes. The Anti-blue lens is yellow-green and needs to meet the transmittance and blue obscurity. If you are walking outdoors for a short time, good blue light glasses can of course completely meet your outdoor eye protection needs, but due to the high light transmittance, it is not suitable for a long time outdoors, as the sunglasses. Because although it can block UV rays, they are not very good at the filtering of strong light. General anti-blue glasses can not be equal to sunglasses, the main function is not the same, and the use of the scene is not the same.