Pure titanium eyeglass frame is more and more popular among consumers. Because it has the benefits of lightweight, high hardness, corrosion resistance, anti-allergy, anti-fatigue, and so on, so it is regarded as a better choice for fashion by the more and more white-collar elite class. And with the development of titanium materials and increasingly mature processing technology. Nowadays, the market has appeared a variety of pure titanium, β titanium, memory titanium, and other titanium metal-based glasses frames, for consumers to choose from.
Titanium glasses are very popular.
Nowadays, the relatively popular titanium glasses, taken from titanium metal light, are not easy to break, are elastic, have super corrosion resistance, have a good touch, are non-allergic, and have memory characteristics. They have become a new type of glasses frame material. So that the wearer will no longer wear traditional overweight glasses, with no long-term pressure on the bridge of the nose caused by muscle oppression, and another discomfort. And they do not have to worry about glasses after long-term use of discoloration and lackluster and other problems. The titanium frame is more and more popular and becoming a fashion. Especially the high-end business elites praise pure titanium frame. No matter from the material, lens frame, suitable crowd, they can say to be an especially good choice!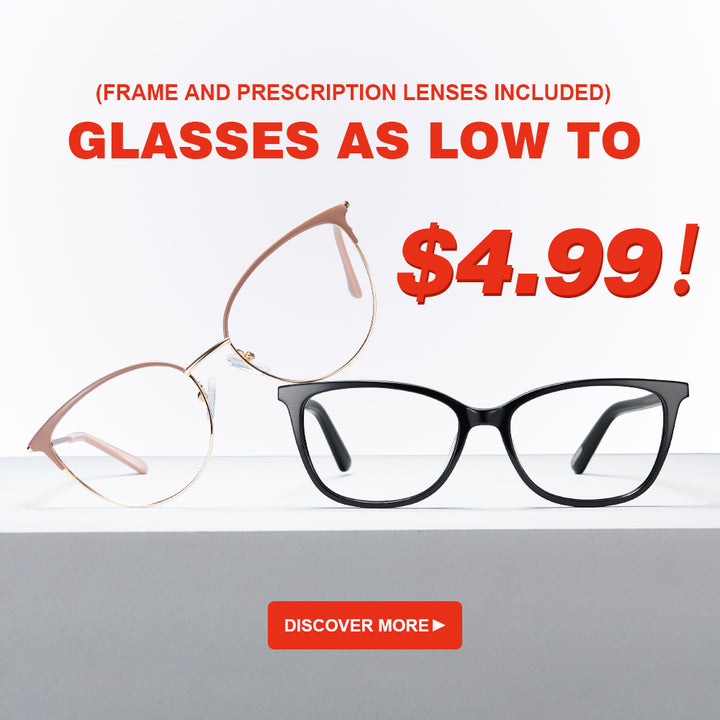 The superior properties of titanium glasses
They are light, around 40% of stainless steel. The hardness is high, about twice that of stainless steel and common steel, twice that of iron, and six times that of aluminum. In a world of ultra-low temperatures, titanium becomes harder and more superconductive, while steel becomes weaker and less capable. They have corrosion resistance, with no rust. Titanium does not rust in the sea for five years, while steel corrodes and deteriorates in seawater. The thermal conductivity of titanium is about the same as that of stainless steel. They are non-allergic materials. Titanium is a harmless material to the human body. More because it does not have an allergic reaction to the human body, it is one of the few metal materials used in medical science.
You need to buy real titanium frames.
In general, titanium frames range from hundreds of yuan to thousands of yuan. Many store counters display frames called pure titanium, but if you look closely at the labels, there is no indication of the titanium content or composition. When you buy titanium frames, check if they are titanium or pure titanium. In reality, pure titanium glasses frame refers to the composition of titanium more than 99%, so you can use the weight to see if it is pure titanium. If the frame is heavy, it is definitely not pure titanium.