Why do nose pads turn green?
Because there are copper accessories in glasses. And the copper and sweat mix for a long time, so it will corrode and rust. The greenness is the mixture of copper salt (copper rust) produced by the copper element in the coating and inorganic salt in sweat and grease dust. The color of copper is green, so is the dirt. If you sweat a lot and the lens bracket is metal, the nasal bracket silica gel is easy to turn green. This is usually due to oxidation caused by the combination of nickel with the natural oils in the skin. Your nose is usually the oily part of your body. The oil in the nose mixes with sweat and then oxidizes the metal. Glass frames are usually made of a kind of copper called Monel. Monel is an easily corroded metal that does not react to many chemicals. It's skin-friendly. The only downside is that it turns green when it rusts.
How to do with it?
Wash your glasses once a week to avoid future accumulation. Remove the green goo with a soft cloth, a cotton swab, some mild dishwashing liquid, alcohol, and a soft-bristled toothbrush.  Ultrasonic cleaning machines can remove dirt and green mud because vibration can do with micro-mud. This device is available in most optician stores, so you can have your glasses cleaned there. Just like anything we use, glasses need to be replaced. It is recommended that you replace the nasal pad with a new one every 6 months to keep it sanitary.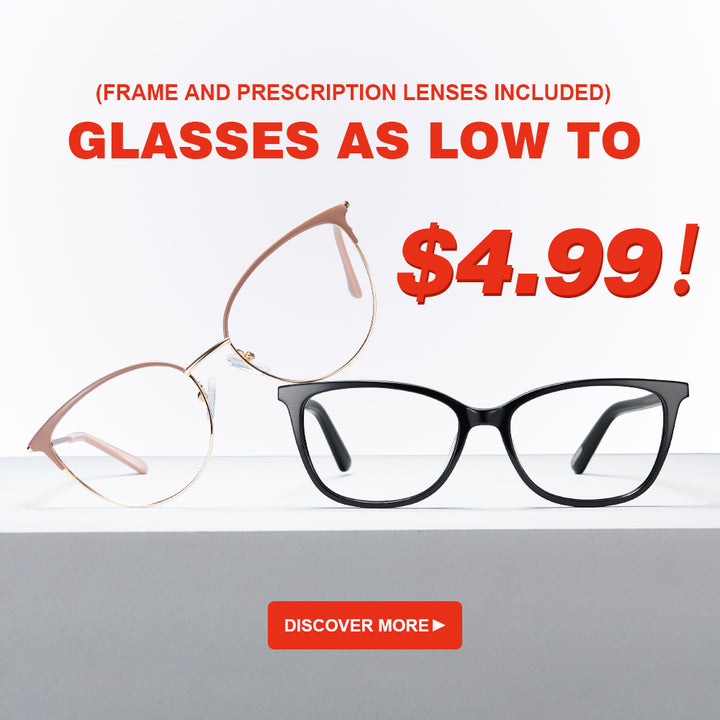 Is a nose pad become green harmful?
Pure copper rust contains bacteria that affect the skin and can cause breakouts or skin irritation. High-end glasses are made of alloy materials with lead and nickel not exceeding the standard. Low-end and cheap glasses may not contain environmentally friendly alloy, which will do harm to the human body if it rusts.
Which is better:the silicone nose pad or the air cushion nose pad?
Although the air cushion nose pad is more flexible and has less pressure, in the process of actual use, the pressure on the bridge of the nose is not much different from that of an ordinary silicone nose pad. And because of the hollow design of the air cushion nose pad, the material on the front surface is easily damaged due to lack of thickness. If not taken care of, the metal nose brace can be directly applied to the bridge of the nose. if do not pay attention to the cause metal stents directly affect the bridge of the nose, with bad security. And the hollow design will bring dirty things, so it is easy to get dirty, affecting the image.