Professional glasses repair service
EyeglassesDepot is a national leader in the eyewear and sunglasses repair industry. Technicians have decades of professional experience, and the lab has the ability to perform eyewear lens replacement, eyewear metal repair, eyewear plastic repair, eyewear crystal repair, screw repair, and scratch removal for your glasses or sunglasses. Most glasses can be repaired, no matter what the frame is made of. You are not obligated to pay until the lab confirms that your glasses can be repaired.
Costco Optical
Costco Optical is staffed by highly trained opticians and is well known in the Optical industry. The Optics division also stocks a wide variety of contact lenses, brand name frames, and sunglasses, and provides the latest high-definition lens technology. Costco now accepts most vision plans.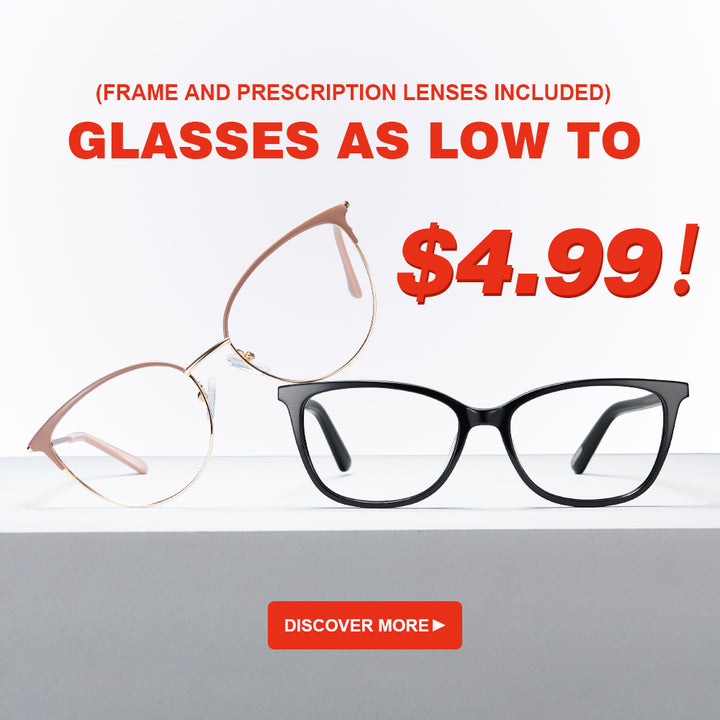 How do you buy prescription glasses on GlassesUSA?
Fill out a form on their website to enter a prescription, choose to have them follow up and require it later, or use their prescription scanner app on an existing pair of glasses. However, the app isn't always easy to use. You'll need your phone, a computer with enabled cookies, your glasses, and a magnetic stripe card to determine the size.
Martinez Eye Associates
Optometrists and the Optometrists Association team are committed to providing the best optometry service. They invite you to visit their website. Martinez Eye Associates is a full-service eye and vision care provider based on personal attention and professional care. They are dedicated to providing the highest quality of eye care from infants to seniors. Online contact lens stores offer very competitive prices. They ship directly from the manufacturer within 3-5 business days. They are committed to providing high-quality optometry services in a comfortable environment.
Bolon Driving Glasses
It is a big brand of sunglasses in China. Bolon sunglasses use pure handcrafted materials and elaborately designed LOGO to interpret the excellent texture and perfect taste of Bolon sunglasses show the distinctive, extraordinary, elegant, and noble temperament.
Why Do My Glasses Give Me a Headache?
Why do my glasses give me a headache? There are a lot of reasons for new glasses headaches. So, in this section, we will list some of them.
Muscle strain: each eye contains six muscles. Since your eyes learn how to view the world through a new prescription, these muscles have to work harder do differently than they did before. So, this action may cause muscle strain within the eye and a headache. If you are wearing glasses for the first time or if your prescription has changed significantly, you may be prone to this effect.
Multiple lens power: if you have changed to a multiple lens power of glasses like bifocal glasses, varifocal glasses, it may be difficult to adapt in a short time. So, this change will lead to some problems such as headaches.
Poorly fitted frames: as for the issue of new glasses headaches, if you glasses fit too snugly across your nose or cause pressure behind your ears, you may get a headache. So, when purchasing a new pair of glasses, selecting a fitted one is important.
Wrong prescription: why do my glasses give me a headache? It can be caused by the wrong prescription. If your eyeglasses prescription is too weak or too strong, your eyes will become strained causing headaches. So, if you still suffer from headaches after wearing the new glasses for a few days, contact your eye doctor and check the prescription again.
Early glasses
The first inventor of wearable glasses is not known. However, it was the Romans who first discovered the use of glass to enhance their ability to see small words, creating small magnifying glasses with spheres. The first known wearable glasses in history appeared in Italy in the 13th century. They were used mainly by monks, and became popular little by little during the Renaissance, as the technology improved. As their popularity grew, the Italian glasses spread throughout Europe, mostly within reach of the wealthy. Because learning was a prized attribute during the Renaissance, glasses were a status symbol of wisdom and prosperity. With the temple extending above the ear, the glasses are no longer required by hand.
Can you adjust your glasses by yourself?
If your frames are not suitable, adjusting your glasses at home may be easier than you think. You can solve the most common problems in the frame by yourself, but sometimes taking your glasses to an optician is the best thing to do. Of course, if your problem is your lenses, that's something you can't usually fix at home.
Clean your glasses correctly.
The dust of the lens will be washed (lightly), and then use a neutral detergent (cleaner) to clean. You can also buy professional glasses cleaning fluid, finally clean by water, and then use a professional glasses cloth to wipe. If the lens is covered with dust and particles before wiping, it is best to wash it with water and then gently dry it with a cloth.