RIVBOS Polarized Sports Sunglasses for Driving
TAC Polarizing Lenses - RIVBOS lenses are made from cellulose triacetate (TAC) material. TAC has quality optical properties that prevent the shrinkage of PVA polarized light film and has high strength surface scratch resistance. They help restore the original color, eliminate reflected and scattered light, and provide perfect eye protection. Rivbos frames are made from durable TR90 material. These polarized sunglasses feature flexible, stress-resistant frames that are able to withstand pressure without breaking. Whether it's sports or casual, you can show off your unique style.
Visionworks
Visionworks is a leading provider of eye care services dedicated to providing their customers with a wonderful shopping experience and high-quality products and services with the best value and selection in the industry. All stores provide designer and exclusive branded frames, lenses, sunglasses, and accessories as well as leading vision correction technology. Every purchase comes with an unconditional 30-day satisfaction guarantee and free lifetime cleaning and adjustment.
Why are rimless glasses so expensive?
Although the overall volume of materials selected for rimless glasses is a little less, the special structure of rimless glasses requires much higher physical properties (flexibility, surface texture, etc.) and processing accuracy than TR, PEI, and other materials. Rimless glasses require higher quality lenses. For example, lens materials with a refractive index of 1.56 tend to be brittle for rimless glasses and should be chosen with caution. Generally speaking, the time of processing about three pairs of half-frame glasses is equal to the time of processing of a pair of rimless glasses.
Clear sunglasses with metal edges
Metal-rimmed glasses themselves come with metal highlights, showing the super texture. If paired with heavy eye makeup at this point, it will make the overall makeup look particularly complicated and not neat. The simple sense makeup effect that it presents can solve the problem of the obvious weight of metal-rimmed glasses.
Do night driving glasses work?
Yellow lenses reduce the amount of light entering the eyes, thereby reducing visibility. At night, this may be harmful, not beneficial.
Night driving glasses are available in a variety of yellow and amber colors. The darkest lens filters out the most glare, but also filters out the most light, making it difficult to see in dim or dark conditions.
Some night-driving glasses wearers report that they can see better when they wear them at night. However, visual tests have shown that night driving glasses do not improve night vision, nor can they help the driver see pedestrians faster than without them.
Are carbon fiber glasses better or titanium?
In terms of weight, the titanium frame is very light. The specific gravity of the pure titanium frame is about 4.5g/cm3, and the specific gravity of the titanium alloy frame is about 8.9g/cm3. The pure titanium frame is lighter than the titanium alloy frame. However, carbon fiber glasses are lighter in weight. The carbon fiber glasses launched by LOHO are only 7.87g, which is very light to wear.
In terms of hardness, titanium has a high hardness, about twice that of stainless steel, twice that of iron, and six times that of aluminum. Carbon fiber is lighter than aluminum, harder than steel, and its strength is ten times that of iron.
In other respects, the titanium frame has the advantages of corrosion resistance, acid and alkali resistance, high stability, good elasticity, good toughness, and resistance to deformation. The carbon fiber frame has the advantages of corrosion resistance, high temperature resistance, radiation resistance, good elasticity, good flexibility, and abrasion resistance.
It can be seen from the above comparison that carbon fiber glasses have the general advantages of titanium frames. In terms of weight, carbon fiber glasses are much lighter than ordinary pure titanium glasses.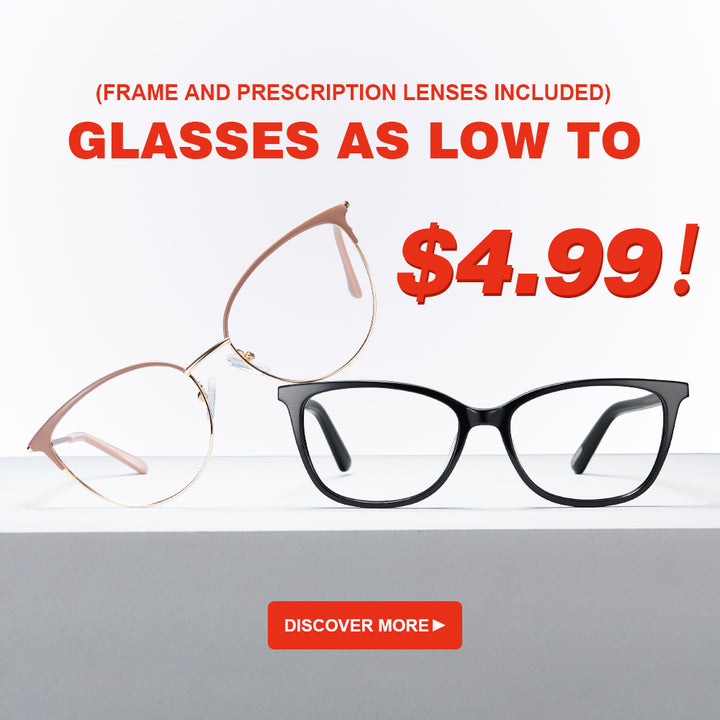 Other problems with titanium frames
For the same volume of frames, alloy frames are twice as likely to break as pure titanium frames, and for the same weight, alloy frames break more easily than pure titanium frames.Therefore, some sellers have to add a lot of copper in alloy material and impure titanium material to increase the toughness of the frame, so that the alloy frame is easy to rust, and long-term wear will be eroded because of the salt in sweat.