Which is better:the silicone nose pad or the air cushion nose pad?
Although the air cushion nose pad is more flexible and has less pressure, in the process of actual use, the pressure on the bridge of the nose is not much different from that of an ordinary silicone nose pad. And because of the hollow design of the air cushion nose pad, the material on the front surface is easily damaged due to lack of thickness. If not taken care of, the metal nose brace can be directly applied to the bridge of the nose. if do not pay attention to the cause metal stents directly affect the bridge of the nose, with bad security. And the hollow design will bring dirty things, so it is easy to get dirty, affecting the image.
What Are Adjustable Glasses?
Are you over age 40 and unhappy with your current glasses for the presbyopia correction? Most people with nearsightedness, farsightedness, or astigmatism need progressive lenses to see objects clearly. But some are frustrated by the relatively limited field of view these and other multifocal lenses provide for intermediate and near vision.
And, those people with presbyopia also have problems. They often are frustrated by forgetting to bring their reading glasses or are constantly needing to put them on and take them off to see clearly at a different distance.
If you also have the same trouble, here is some good news. You can use multifocal eyeglasses to solve these problems and give you clear, unobstructed vision at any distance with just a simple turn of a dial inside the eyeglasses frame.
And these glasses are called adjustable glasses or adjustable focus glasses. They are a versatile and affordable solution to correcting minor vision problems. They compensate for presbyopia and other refractive errors like farsightedness and nearsightedness. They are non-prescription glasses designed for everyday use.
You can see the top to look far away and look down to see near objects clearly because different portions of lenses offer different types of correction. With adjustable glasses, you have one focal length that varies depending on where you are looking.
Anyone can wear adjustable glasses, but they are especially beneficial for people who cannot afford regular glasses or for those who live in areas where regular glasses are not accessible.
Does blue light cause damage to the eyes?
Businesses often associate blue light with mobile phones and computers that everyone frequently touches. There are also many terrible explanations about blue light on the Internet, ranging from causing damage to the eyes to causing cancer. Therefore, in recent years, mass media and academic circles have caused heated discussions about the possible impact of blue light on eye health.
It is believed that the reason why blue light harms the eyes is that blue light is not like ultraviolet light which is absorbed by the cornea and lens so that it cannot reach the retina. Blue light can reach the retina through the refractive medium of the eye, and over time it will cause the aging and functional degradation of the retina. But in fact, the eyes have many protection mechanisms in the process of evolution, such as squinting, pupil contraction, lutein contained in the macula of the retina, the anti-oxidant repair mechanism of the retina, etc., which can protect our eyes from the damage of blue light. Also, after scientific testing, the blue light emitted by electronic products is a few percent of the intensity of blue light in natural light, which means that as long as the electronic products are not used continuously every day (for example, more than 8 hours a day), blue light will not be causes obvious damage to the eyes.
Orthokeratology
Orthokeratology is a type of surgery that corrects the eyesight of the eye. It improves daytime vision through a rigid, highly breathable contact lens. Orthokeratology is the use of the principle of reverse geometry. Change the curvature of the cornea with orthokeratology lenses, to achieve the effect of non-surgical vision correction and prevention of myopia.
Although it can effectively improve vision, it still cannot solve the sequelae of high myopia, like macular degeneration and retinal detachment. Orthokeratology lenses were initially used by patients who wanted to temporarily go without glasses, so the websites of orthokeratology lenses in the United States continue to sell them primarily to young people and people who love sports.
Comfortable wearing experience
Fine workmanship is the key to the details of pure titanium glasses. Whether you have an oval face or a round face, you can adjust the width according to the size of your face, and maintain this state, so that there will be no more scars around your eyes and ears.
Nowadays, people's living standards are getting higher and higher. Pure titanium glasses have become more and more popular with many people. Especially for mid-to-high-end business elites, pure titanium glasses have become a fashion, and are even more respected. Pure titanium material is lighter and more comfortable among glasses materials, not easy to be deformed, corrosion-resistant, and rust-resistant, and will not cause skin allergies. It is the most high-end high-quality spectacle frame in all kinds of spectacle frames.
Zeiss lenses
Carl Zeiss AG is a German company that manufactures optical systems, industrial measuring instruments, and medical equipment. The name of the company comes from one of its founders, German optician Carl Zeiss (1816-1888). It was established in Jena in 1846 by Carl Zeiss, Ernst Abbe and Otto Schott.
Zeiss resin lens guarantees up to 99.4% of the lens light transmittance. The naked eye can no longer feel whether the lens is worn or not. So far, only Zeiss, the leading optical industry, can bring such extraordinary extreme effects. Moreover, in order to ensure the good imaging quality of the lens and make the lens longer life, Zeiss also adopted a new coating design, imported from Korea. The unique professional technology is combined with nanotechnology so that they manufacture the good quality of the top lens.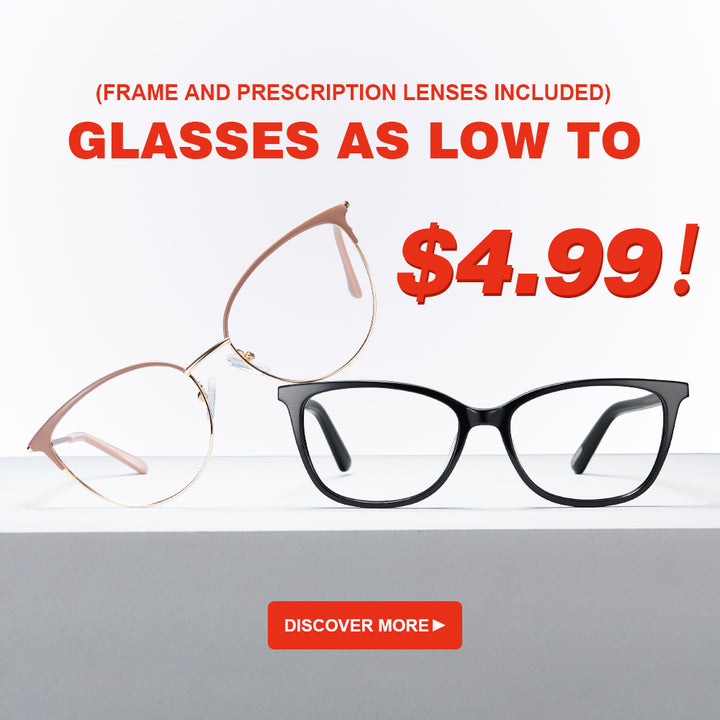 How to Remove Scratches from Prescription Glasses with Coating
It would be an unfortunate thing if there is a scratch on your prescription glasses. Some people may ask how to remove scratches from prescription glasses with coating. Unluckily, there is no magic cure to remove scratches from prescription glasses. Once your glasses are scratched, they are scratched.
However, there are some products on the market designed to make the scratches look less visible. In fact, most of these products are just waxy substances that wear off easily and they even can smear anti-reflective lenses.
So, if your glasses are scratched, for optimum vision and safety, you had better replace your lenses if they become scratched. When purchasing the glasses, you can go to the local optical store or choose online. For example, the Koalaeye Optical is a good choice because it is cheap and has free shipping. You can find some professional explanations on this website, such as Sphere, Cylinder, or Axis.