Reading Glasses
At present, there are two prescriptions for reading glasses. One is to adjust the power of glasses with clear objects at close range, plus 1/3 of the power for adjustment. The other is to use low power that can see close objects clearly. The practice of many elderly people has proved that the latter one is better between two methods.
Is blue light blocking worth it?
There are two main problems with anti-blue glasses currently on the market. One is that the place to be prevented is not preventable, and the other is that people have color casts due to wrong protection and aggravate visual fatigue. Studies have shown that our eyes are the most intolerant of blue light in the 400-440 nanometer band. Therefore, current manufacturers mainly block blue light in this band when producing anti-blue glasses. However, the blue waveband of electronic products is between 450 nanometers and 490 nanometers, so most anti-blue glasses have little protection in this waveband. In addition, the blocking rate of anti-blue glasses is 20%~30% to achieve a good anti-blue light effect, but now the blocking rate of anti-blue glasses on the market has basically reached 80%~90%. All in all, these blocking blue light glasses cannot prevent the blue light in the 450-490 nanometer band, and their high blocking rate will also cause a color shift, which makes people more likely to have eye fatigue and headache.
In daily life, the intensity of blue light is low, not enough to cause damage to the fundus, so ordinary people do not need to wear anti-blue glasses unless they are working in extremely strong light conditions or working in special environments. To protect the eyes, it is more important for people to develop good eye habits. For example, wear a pair of suitable glasses and read insufficient light and at an appropriate distance. Avoid using electronic products for a long time. Take a break for 20 to 30 seconds every 20 to 30 minutes, and look at the distance regularly. If you have dry eyes while reading the electronic screen, remember to blink to 12 times per minute. It is best to wear sunglasses when outdoors.
Advantages of Photophobia Glasses
Although the best way to deal with light sensitivity is to address the underlying causes, several studies have indicated that light sensitivity glasses may be helpful in alleviating and reducing discomfort when it comes to light sensitivity. After wearing the photophobia glasses, many symptoms such as headaches or eye pains, etc will be relieved.
When should I use blue light glasses?
Most of us spend a few hours a day in front of a screen. Because so many people work on a computer all day, many people wear blue glasses in the office. At the same time, many American high school and college students spend hours a day on their computers and could benefit from blue light glasses.
Should face shape be considered when wearing rimless glasses?
In our life, we will see a lot of people who wear rimless glasses. Compared with full-frame glasses, there is no restriction on face shape and it suits most face shapes. Whether you have a square face, a long face, or a round face, wearing rimless glasses is trendy and beautiful, very popular among contemporary young businessmen and women. Rimless glasses are very easy to wear. No matter what shape your face is, it will feel stylish and beautiful. Rimless glasses are very simple on collocation dresses. And rimless glasses suit most face shapes, so they are suitable for many people.
Free home trial
They know how important it is to try and touch glasses before buying them. That's why Free home trials are available at Glasses Direct. And it's totally free! They are delivered daily to your home, so every customer gets an unlimited number of home trials, covering hundreds of unique styles, and it's an unmatched experience. At Glasses Direct, they make it easier to help you find your next pair of glasses.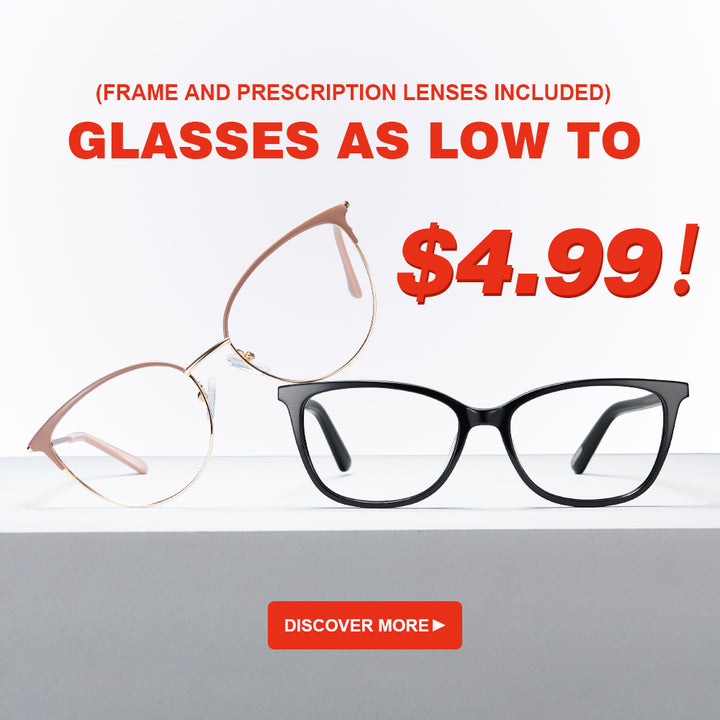 Type of eyeglasses cloth
There are many kinds of cloth for glasses. There is mainly sheepskin eyewear cloth, and there is microfiber eyewear cloth. There are suede and double-sided cloth and so on. Professional eyewear cloth must use more than 200 grams of weight/per cubic centimeter of microfiber. This kind of raw material chemical fiber is fine, and tactility is soft, so it will not damage the lens. This kind of wipe cloth can be used on a computer screen. The two sides of the cloth are different, and the smooth side is used to scrub the lenses. Because the dirt on the lens is mostly small. The rough side is designed to give you more friction when you touch it with your finger, so you can use it more easily, and you can clean it more.