The effects of night blindness on driving
As we age, our pupils will be narrow little by little, so they can't dilate as quickly. The smaller the pupil, the less light reaches the retina, making it harder and harder for the retina to see at night. This is called night blindness, and it's a condition that makes it difficult for your eyes to adjust from bright light to dim light. This makes driving at night especially stressful in your 50s, 60s, and beyond.
Glasses may have different functional priorities.
Children's glasses focus on the treatment of eye disease, adult glasses focus on improving vision. To children with myopia, matching glasses is to improve vision really, eliminate fatigue, coordinate the muscles inside and outside of the eye, and can prevent myopia to deepen. For children, when they suffer from hyperopia, anisometropia, strabismus, amblyopia, and so on, sometimes they wear glasses to treat eye disease. It is the prerequisite for future vision improvement.
Colored Clear sunglasses
The glasses style is distinctive, with an exaggerated outer edge and blue clear design. They show youth breath. The small eyebrow on the glasses side that shows faintly lets the whole look more stereoscopic. Relative to other colorless clear sunglasses, color clear glasses convey a strong youth breath. It is all color design that greatly enriched the color part of the overall image.
Choose the right clear sunglasses for your face shape.
A clear eyeglass frame suits the person of different face shapes according to different shapes. For example, a heart-shaped face suits the clearest eyeglass frame, and a square face suits an elliptical transparent eyeglass frame. A round face suits the clear eyeglass frame with an outline. The long face suits the clear eyeglass frame with some width and so on. There are many kinds of clear frames, like oval, round, square frames, and so on.
When choosing clear frames, be careful to choose one that fits the shape of your face. Oval and the round clear frame are more suitable for heart-shaped faces, square faces, and long faces. People with round faces should avoid large frames, dark frames, and wide edges, and don't wear round or square frames.
When does the optical store have a special offer?
A good beginning is half the success. The new store opening needs to quickly expand awareness, and it is a marketing. old for new activities, means that as long as the unused glasses can be worth 30 yuan. Or the chain of glasses, to celebrate the New Year gift promotion plan, really play the role of promotion and atmosphere, promote sales.
Injection frame
Acetate cellulose pellets are extruded by an injection molding machine, which is called an injection frame. Its characteristic is that it saves raw materials, can be mass-produced, has a lower cost, and is cheaper than a plate rack. But the firmness is not as good as the plate frame. However, injection frames are mostly used for glasses for the elderly and children because of their lightweight and resistance to allergies. The injection frame is made of laminated plastic. It is made by pasting a thin layer of plastic of one color on another thicker layer of plastic. Thick materials are mostly transparent pigments. It is also made of three or more layers of plastic.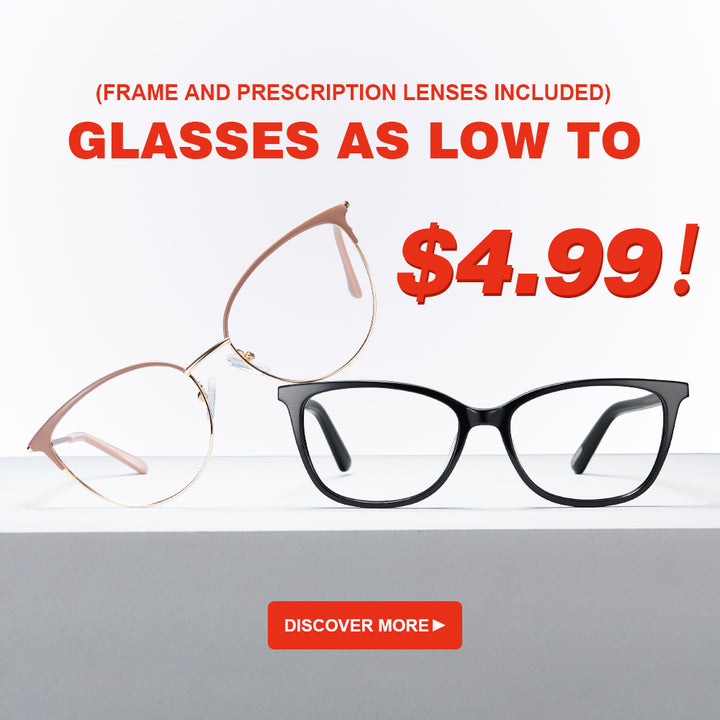 What Are Horn Rimmed Glasses?
Horn rimmed glasses are a mainstay of refined eyewear. Their cultural popularity is a given, and they are widely known as the frames that Malcolm X wore while giving public speeches in the 1960s.
Why is it called horn rimmed glasses? Because the glasses are actually made from horns at an early time. Horn rimmed frames were originally made out of real horns, tortoiseshell, or ivory. Besides this, it is also a reference to the horned look, characteristic of the style.
However, nowadays, horn rimmed glasses are made from plastic designed to mimic horn and shell and they are more affordable. The horn rimmed glasses are not only defined by their frame material but also their style. Each pair has accented hinges near the temple of the wearer.