Evolution of photochromic lenses
Thirty years after Corning invented color-changing glass lenses, another company has carried forward the color-changing glass lenses --Transitions Optical. In 1991, it became the first company to commercially manufacture resin color-changing lenses. Since its inception, the company has been a joint venture between PPG Industries (51%) and Essilor (49%). In April 2014, Essilor acquired a 51% stake in PPG. At present, the mainstream is resin photochromic lenses.
Discoloration time and fading time
In general, color-changing lenses take about 30 seconds to 1 minute to darken on average when exposed to sunlight/UV and will continue to darken for about 10 minutes to reach the lens depth of full-color sunglasses. Color-changing lenses of good quality and workmanship are restored to an almost clear and transparent state in 2 minutes and completely cleared in 5 minutes, although the high temperature can affect this. If you want to change a single color change lens, the color of the old and new lenses will be inconsistent. This is because the discoloration performance of the old lens will be reduced due to the long-term use of the discoloration agent. Therefore, in order to ensure the normal use and aesthetic appearance, it is usually recommended to replace the two lenses at the same time.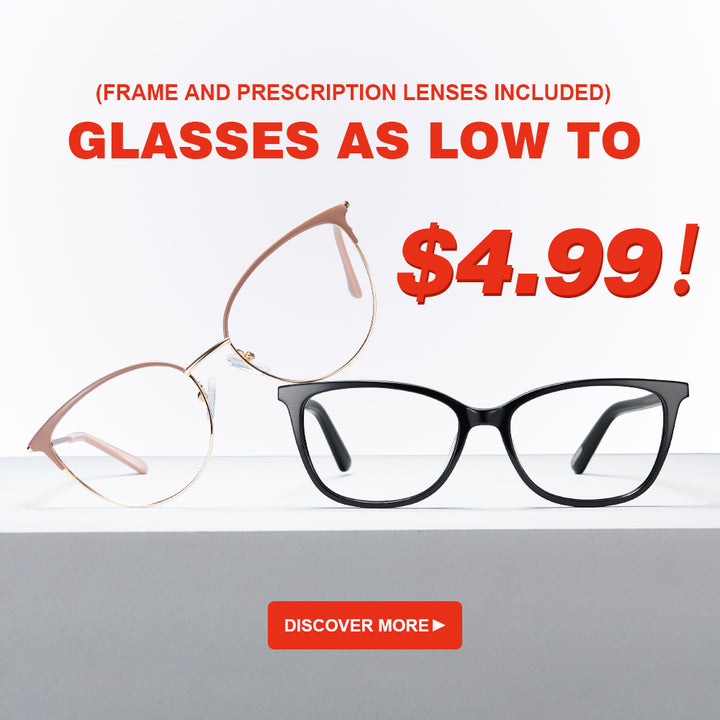 The life of the color-changing lens
There is a "reaction fatigue" problem in both compound reaction and bond-breaking ring-opening reactions. Therefore, there is a shackle in the process of discoloration, which is the life of the discoloration lens. Generally speaking, high-quality color-changing lenses can maintain more than 90% color-changing effect after 2 years of use.
What's the use of color-changing lenses?
Photochromic lenses are lenses that are transparent indoors (not unlike our usual lenses) but darken when exposed to ultraviolet light. When no longer exposed to ultraviolet light, the lens will return to its original transparent state under the influence of ambient temperature. Color-changing lenses provide UV protection. It can provide adequate eye health protection, reducing exposure to sunlight. And it can reduce the risk of cataracts or other eye diseases. People who wear glasses, only need to have one pair of glasses indoors and outdoors in the sun, and they do not need to change glasses frequently.