What Are Polycarbonate Lenses?
Polycarbonate lenses are made from a type of plastic that is famous for its durability. Polycarbonate lenses are perfect for those who are doing sports while wearing glasses. It is also used in children's glasses since kids are much less careful with their glasses than adults.
Best Titanium Eyeglasses Frames Brand - LUNOR
LUNOR, a traditional eyewear brand from Germany's Swabia region, has become a favorite of Hollywood stars. Because at the heart of each product is a classic vintage design, equally unique and timeless, reflecting a true passion for processing.With hundreds of years of eyewear history, each piece of this brand is a tribute to traditional eyewear manufacturing.
The refractive index of lens
Refraction law is discovered by Dutch mathematician Snell.It is the law that determines the direction of refracted light in the phenomenon of light refraction. When the light from the first medium (refractive index N1) into the second medium (refractive index N2), part of the light from the first medium into the second medium at the smooth interface will be refracted. The index of refraction is the ratio of the speed at which light travels in a vacuum to the speed at which light travels in the medium. For glasses lenses, the higher the refractive index, the thinner the lens, that is, the lens with the same center thickness and the same degree, the lens with the higher refractive index has thinner edges than the lens with the lower refractive index of the same material.
Glasses Size - Lens Width
Lens width is the width of a lens, measured in millimeters, from one side of a lens to the other side of that lens. This is the most important measurement to make sure the frame fits your eyes.
Plate glasses frame
Sheet glasses frames are generally made of high-tech plastic memory sheets. Its appearance is beautiful and fashionable, and its styles are diverse. Therefore, plank glasses are easier to match with clothes, which can show the personality and style of the wearer.
Half frame glasses
The half-frame glasses are more appropriate. A round face is wide on the left and right. For the half-frame, because it doesn't have a line underneath it, it will make the face look rectangular. Wearing the full-frame will make the jaw look narrower, and the jaw of a round face is narrow, so wearing the full-frame will make the jaw look narrower. Wearing a half-frame lengthens the jaw and makes up for the lack of a round face. On the other hand, full-frame glasses are more suitable for long faces.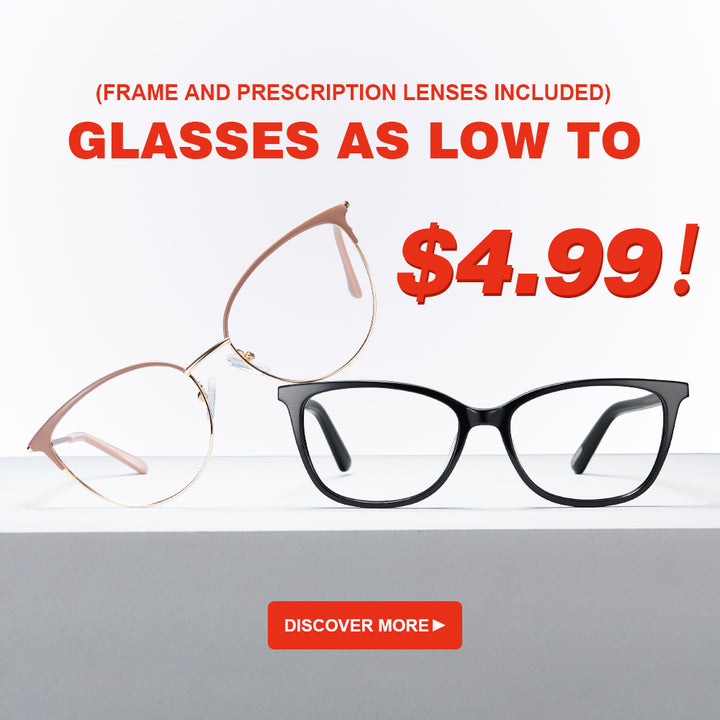 Invincilites Zeta V
The Invincilites Zeta V is a pair of oval rimless glasses with minor trim and hollow temples. Invincilites Zeta V has rugged, not heavy stainless steel with laser-polished temples and design-inspired details. It includes an adjustable nose pad case.