Best Titanium Eyeglasses Frames Brand - EYEVAN
EYEVAN 7285 is a Japanese eyeglasses brand that represents both modern technology and traditional processing. It has been around for half a century and has one of the most interesting brand histories in the industry. For nearly half a century in business, the eyewear brand has been committed to providing high-quality and timeless eyewear design. Most importantly, EYEVAN has managed to give glasses a new look --- from a functional visual aid to a fashion accessory.
Other features of high-quality titanium frame glasses
They are clear, with shiny surfaces, no scratches, corrosion, and other problems of the temple. The regular manufacturer prints the article number, size, etc. on the glasses frame. Open and make the temples flat, to see if it is tilted at an angle between the glasses body and temples, and to see that if the frames have the same size if the parts of the frame are symmetrical, etc.
Can I order progressive glasses online?
Glasses belong to the half medical and half business industry, in addition to the price of glasses, frame style, lens quality, there is more need in professional glasses services. The quality will be very different. The refractive index, film layer, light transmittance, and anti-oil resistance of the lenses almost invisible to the naked eye will be very different, so the prices of different brands of glasses are not comparable. There are many considerations when buying progressive glasses online. If the lens is too far away from the eye, people with myopia may not be able to see clearly, and people with hyperopia may have too much diopter. If the distance is too close, the opposite is true. In addition to the accuracy of optometric data, we need to pay attention to the importance of frame to maximize the benefits of the progressive lens.
The Advantages of Polycarbonate Glasses
In fact, polycarbonate glasses come with several benefits and this section will show some of them.
First, polycarbonate glasses are safe and are virtually unbreakable. A study found that polycarbonate glasses were more impact-resistance than glasses or other types of plastic lenses.
Second, polycarbonate glasses are thinner than other types of lenses. This feature makes them ideal for people who have strong prescriptions. Lighter and thinner eyeglasses are less likely to slip off your nose and are more comfortable for everyday wear.
Third, extended exposure to UV radiation from the sun can cause damage to your eyes and lead to some eye conditions such as cataracts or macular degeneration. Of course, polycarbonate glasses can block out harmful UV rays from the sun and provide good protection for your eyes.
However, there are some negative voices of polycarbonate lenses.
Westie Dog Eyeglass Holder
The spirit of Westie is captured by this adorable dog frame, which stands about 4.5 inches tall and can be fitted with glasses, sunglasses, and so on. This dog frame is a great choice for children's frames. It uses high-quality resin designed and manufactured in the UK. Each dog spectacle frame is hand-painted and comes in a gift box.
Zenni Optical
Zenni Optical is a company that sells eyeglasses online. Its mission is to provide stylish eyewear at affordable prices online. Zenni Optical sells prescription glasses, blue light glasses, and sunglasses, with a variety of lenses to choose from. You can order Zenni Optical glasses by selecting frames, lenses, and add-ons from the company's website. Zenni glasses range in price from $6.95 to $49.95. If you have a complicated prescription or add extra costs, the cost will rise to $100 or more.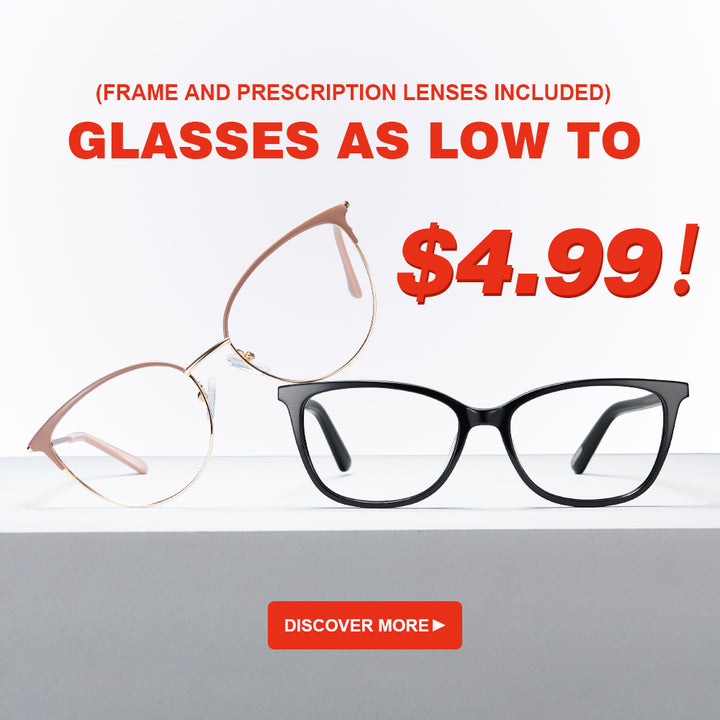 Use them in exchange for a new pair.
A trade-in would be an excellent option. The old eyeglasses can be recycled by taking them to the optical shop, which is a low carbon and environmentally friendly.