What Do Progressive Glasses Mean?
Progressive lenses, also called PALs, are the most popular multifocal lenses today. They offer an effective and great-looking vision solution for individuals with presbyopia. The main benefit of progressive lenses is that they do not have a visible line bisecting the lens, but rather a seamless and gradual change in power as you move down the lens.
Rather than two or three distinct zones, progressive lenses offer a smooth transition of focal powers that covers the total range of clear vision from close to far and every point in between.
How Do Progressive Lenses Work?
How do progressive lenses work? You may have this problem. As is well known, when you are over 40, your vision begins to deteriorate and you may suffer the presbyopia condition. So, with the progressive lenses, you can see at all distances with one pair of glasses. They start with your distance prescription at the top of the lens and increase as you move toward the bottom of the lens.
Then you move your head position to allow you to focus through different areas of the lens. Move your head upwards to see something in the distance, hold it straight for intermediate or arm's length vision and down for near vision for objects that are close up.
In addition, progressive lenses avoid the visual discontinuity or image-jump when your eyes shift from one zone to the other in non-progressive multifocals since there are no distinct lines in progressive lenses.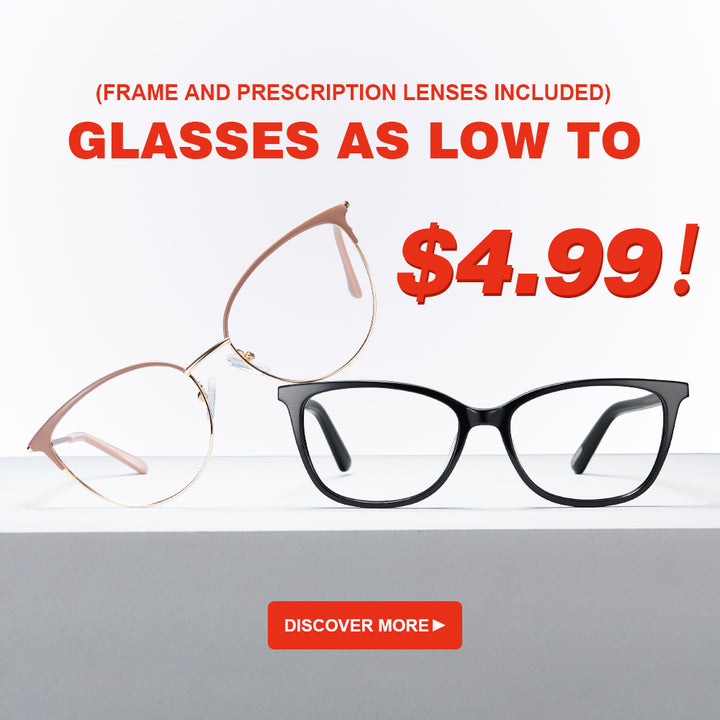 Types of Progressive Lenses
At the same time, there are different types of progressive lenses and they are standard PALs, short corridor PALs, computer PALs, and Reading PALs.
Standard PALs must fit your vision needs. They can be added to frames of your choice, but you need to ensure that the frames are the right width and height proportions to grant enough space for the gradient changes in the lens.
Short corridor PALs are made to fit into smaller frames so as to suit a wider range of eyewear styles.
Computer PALs are designed for computer users and other occupations that require strong intermediate and distance vision.
Reading PALs are designed for those who enjoy reading and they can opt for a pair of lenses with a larger close vision zone.
What do progressive lenses do? After reading this post from Koalaeye Optical, you may have gotten the answers. If you have any different ideas for progressive lenses, share them in the comment zone. If you have any problems with glasses, contact us via the email service@koalaeye.com and we will reply to you as soon as possible.