How to Perform Glasses Measurements?
If there is no number on the temple of eyeglasses, you can perform glasses measurements by yourself. Now, we will show how to do that.
To measure the glasses' size, you need to prepare a ruler or a tape first. To measure the frame width, measure the entire horizontal front of the frame, from the furthest extended point on either side. As for lens height, you should measure the vertical height of the lens. As for the bridge, you should measure the part that goes across the bridge of your nose. The temple arms include the front of the frame on either side and the rest behind your ear. The lens width is the horizontal diameter of one lens. So, when measuring these, you should be careful.
After that, you have measured the glasses frame size. If you want to know whether your face is right for this frame, you can read the post: How to Measure Face for Glasses Frames - 7 Steps
If you need a pair of new glasses, you can try Koalaeye glasses. They are stylish and cheap and they are lots of available choices.
Round face with square glasses
A round face is a relatively round type. This type of face looks very round but lacks a little beauty. The biggest feature of a round face is that it is softer, and the contours and features of the face will look gentle. However, it lacks a little tough line, so it is most suitable to choose square glasses for a round face. It can add a little small line to your round face and it will look more beautiful.
What's the use of color-changing lenses?
Photochromic lenses are lenses that are transparent indoors (not unlike our usual lenses) but darken when exposed to ultraviolet light. When no longer exposed to ultraviolet light, the lens will return to its original transparent state under the influence of ambient temperature. Color-changing lenses provide UV protection. It can provide adequate eye health protection, reducing exposure to sunlight. And it can reduce the risk of cataracts or other eye diseases. People who wear glasses, only need to have one pair of glasses indoors and outdoors in the sun, and they do not need to change glasses frequently.
Should you choose titanium or pure titanium frames?
In reality, there is no absolute good or bad, if it is comfortable to wear, suitable for personal preference. They are good glasses for a single person, because if someone else wears the right and good-looking glasses, you may not wear the right and good-looking glasses yourself. Therefore, it is still a specific problem, with specific analysis, suitable for their own is good.
OSKIDE night driving glasses
With excellent night vision, this product can provide you with clear vision when driving at night, on cloudy or rainy days. In addition, it can protect you from the sun's harmful rays and bright headlights. Made of durable materials, they are flexible enough to withstand strenuous exercise and high-intensity outdoor activities. Equipped with polarizing lenses, they reduce glare and improve clarity when bright lights may be distracting, so they are perfect for sunny days or night driving. And it has UV 400 UV protection function. It protects your eyes from harmful ultraviolet and blue light.
Lunor
Lunor glasses integrate classical aesthetics into modern design and are compared to modern antiques. Lunor glasses insist on handmade, and some styles need 200 processes to complete. In addition to the fine processing of the frame, in Lunor, each glasses box made of wood or sheepskin was made by hand in a German factory, making the whole product like a work of art and pretty valuable.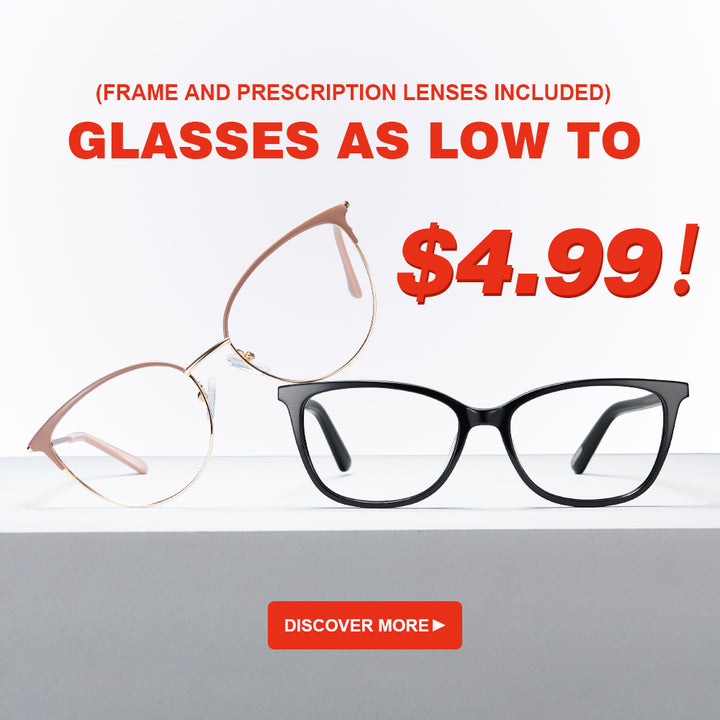 Advantages Of TR90 Frames
Lightweight. The weight is about half the weight of the plate frame, which can reduce the burden on the bridge of the nose and ears, and it is also comfortable to wear for a long time.
Bright colors. Compared with ordinary plastic frames, the color of TR90 frames is even better.
Impact resistance. The TR90 frame is extremely flexible, and its good elasticity can effectively prevent damage to the eyes caused by impact during sports.
Regardless of whether it is a sheet frame or a TR90 frame, they have their own advantages. You can choose them according to your requirements, Importantly, it is comfortable to wear and good-looking.