What Are High-Index Lenses?
High index lenses are eyeglasses lenses that are designed to be thinner and lighter than regular lenses. High-index lenses have a high refractive index than their conventional counterparts. So, they are generally recommended for people who have significantly high refractive errors and strong prescriptions for nearsightedness, farsightedness or astigmatism.
High-index lenses correct all types of refractive errors. And they are also available as single vision lenses, or a reading prescription that corrects presbyopia, such as in a bifocal or progressive lens.
High-index lens has a higher refractive index and which is ranging from 1.53 to 1.74. A lens with an index of 1.74 could be up to 50 percent thinner than a regular plastic lens with an index of 1.50.
Production technology of progressive lenses
In addition to the evolution in design, the production technology of progressive lenses is also constantly improving: the most representative one is the free-form technology. The emergence of free-form surface technology makes the production more flexible and rapid and can realize a more personalized design. For now, progressive lens design is done on the inside surface of the lens by a computer-controlled lathe, as if a master engraver could carve a piece of stone into a work of art.
Evolution of hard coating technology
The first generation of the use of hard coating technology began in the early 1970s, the quartz material is deposited on the surface of a resin lens under vacuum conditions, form a very hard anti-wear film. However, due to the mismatch between the thermal expansion coefficient and the film base material, it is easy to delaminate and crack the film. Instead, it forms the mottle on the surface of the lens, and the effect is not optimal.
The second generation of hard coating technology is the use of the 1980s. The surface of the resin sheet is coated with a material with high hardness and not easy to be brittle and cracked by an immersion process. At this time, anti-reflection coating lenses had appeared and gained the recognition of consumers, but the mismatch between adding hard coating and anti-reflection coating still caused serious lens wear.
The third generation of hard coating technology was developed in the 1990s, mainly in order to solve the problem of wear resistance after coating resin lenses with an anti-reflection film. The hardened material evolved into a polymer organic matrix material.
Fourth-generation coating technology is dominated by silicon atoms, in which the hardened solution contains both organic substrates. It contains inorganic ultrafine particles, including silicon elements, which make the hard coating not only tough but also hard.
What is a titanium alloy?
Titanium alloy refers to any alloy metal made of titanium with other metals.Titanium is an important structural metal developed in the 1950s. Titanium alloy has high strength, good corrosion resistance, and high heat resistance.
Disadvantages of Progressive Lens
There are deformation areas under the left and right sides of the lens, which make the image blurry and irregular. It takes 1-3 weeks to get used to it. In addition, it has a narrower field of view in the near and middle distances, and long-term concentration on the narrow focal point can easily make the eyes tired. Suitable for people who need to alternate between distant, medium, and near vision.
However, with the development of science and technology, more and more progressive multifocal glasses have emerged that have a wider field of view, more comfortable wearing, and better meet the needs of eyes. Nowadays, the use rate of progressive lenses among middle-aged and elderly people abroad is quite high. Single-lens and double-lens reading glasses are gradually being replaced by progressive multifocal glasses.
The characteristics of suppleness, lightweight and non-deformation
Pure titanium glasses have the characteristics of ultra-high flexibility, ultra-light, and not easily deformed. Pure titanium spectacle frames get rid of the shortcomings of ordinary spectacle frames that are stiff, heavy, and easily deformed. Medically implanted high-grade plate materials, combined with the color electroplating process, highlight youthful vitality and three-dimensional sense, making our facial features more refined. The nose pads are stable, not slack, and highly conformable, which avoids the embarrassing moment of the glasses frame falling down. And pure titanium glasses can make you look stable and reliable, and people can't help giving you more trust.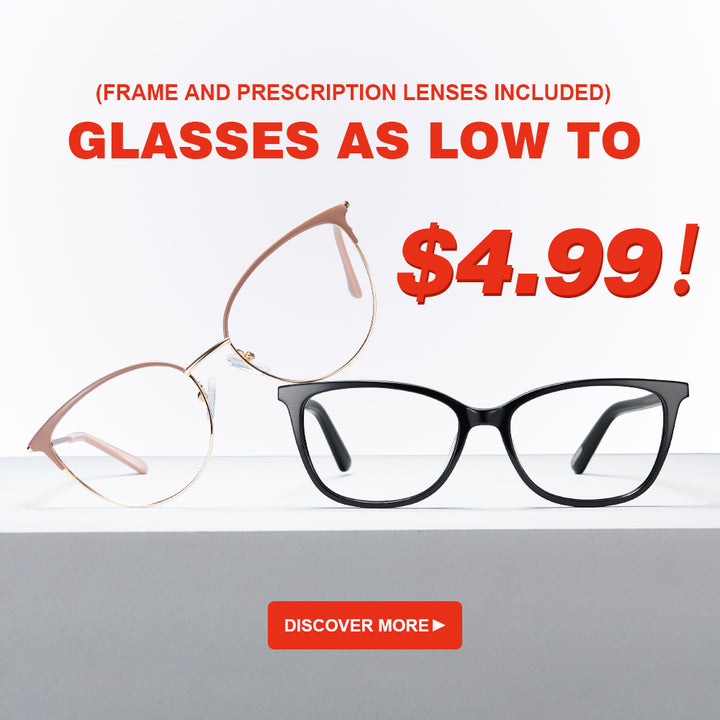 Pure Titanium Glasses Frame Brand - Perspicilla
Perspicilla is a company specializing in the business of myopia frames, pure titanium frames, optical shops, titanium glasses, and other products.It is a limited liability company and has professional design and production of different styles of 3D glasses.It is a professional product design company.The wonderful design team and professional production team hope to bring customers the most satisfactory products.In the production of the product, the brand adheres to the perfect integration of progressive technology and high-quality raw materials, so its single product not only has excellent quality, and comfort is done well.