Crystal clear
The trend is to make everything bright and clear. Frame shapes can be small and round or thick. Some have subtle colors like blue or gray, which makes the glasses look more jewel-like. Whichever you choose, a clear frame will help improve your style. Transparent, translucent frames have gone from being a bold fashion statement to a common, versatile option in the last few years, and now eyewear has more options than ever before. These frames vary from heavy traveler style to a more elegant corner frame to balance out your facial features. No matter what color or hue you choose, these clear frames show off your personality.
Metal
Whether you like classic looks or prefer rectangular and functional things, all metals will look new in 2021. Combining the trend of super large frames, you get a big round metal frame. These styles are not heavy and fit all face shapes, from round to square, and anything in between.
OVERSIZED FRAMES
These mesmerizing oversized glasses provide facial protection for the eyes and are popular. From the fashion of the 70s to the Hollywood glamour of the early 2000s, it makes you feel confident and protected.
OMBRE & TWO-TONED GLASSES
Gradient glasses and double-color glasses are popular for their visual appeal and ability to match almost anything in your wardrobe. Typically, these frames start darker at the top and then transit gently or abruptly to lighter shadows. Professional and fun all in one frame style.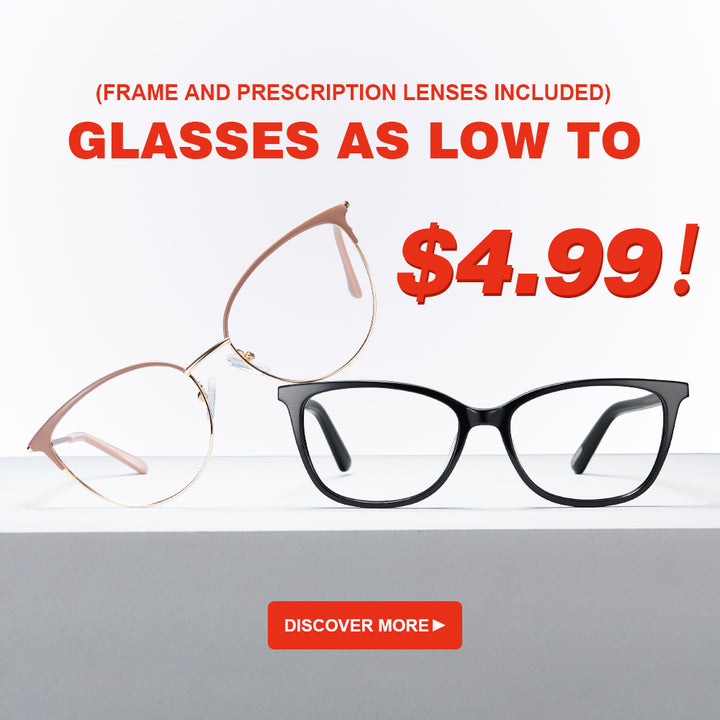 Thick Geometric Frames
Eyewear fashion has changed and evolved over the years. Big, thick frames that are round, rectangular, or even hexagonal are loved by celebrities and attendants. Depending on your face shape, you can choose one of these bolder combinations to highlight or contrast some of your face's most obvious features. Hollywood has officially adopted chunky glasses as a necessary item.
Round Glasses
While round glasses have been popular for the past few years, this season, metallic round frames from the '80s and 90s are getting more attention. These days, round glasses aren't just for Harry Potter fans. People add a sense of weirdness or fashion to their appearance. If you have an angular face and a chiseled chin, then round glasses are for you.