In the previous article, we discussed "Do rimless glasses make you look old?". In this article, let's talk about "What are the disadvantages of progressive lenses?".
It takes time to adapt to the lenses.
It can generate poor visual resolution (blur). There is also a geometric distortion of the field of view. Some of the problems with advanced progressive lenses occur when walking up and downstairs. Because the reading correction is at the bottom, the staircase may look like a rebound. However, this is all done to accommodate your progressive lenses, and within about two weeks the shortcomings should disappear. It takes some time to get used to progressive lenses. Changes in vision occur at the rim of the lens, leading to slight changes in peripheral vision. For some people, change is a little difficult. Because the first wear of progressive lenses may occur slight dizziness, shaky walking. One should be careful when they exercise or go Up and down the stairs. Because the sense of space changes, the distance judgment of the object, the sense of depth changes,  people who first wear should not immediately drive or do strenuous exercise. When looking closely, the eyes need to turn down, they have mild discomfort in the eyes. The object becomes blurry when they look at it through a blurred area around the lens. Therefore, new wearers turn their heads more and turn their eyes less when they see things and try to use the far, near, and middle distance areas to see the object.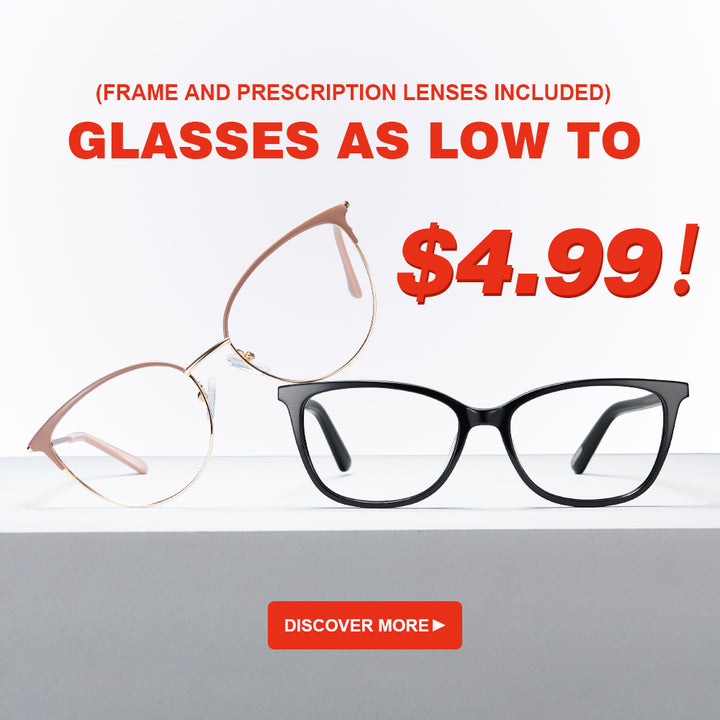 It is limited in applicable range.
Progressive multi-focus lenses have no limit in strength and can be worn for myopia, presbyopia, or moderate astigmatism, but they are not suitable for everyone. Now there are more than two categories of asymptotic focus lenses, one is hard and the other is soft. A person who can understand and adapt to the temporary discomfort that progressive multi-focus lenses begin to produce can have a pair of glasses. If you have severe symptoms such as high blood pressure, dizziness, or have a misunderstanding on progressive multiple focal lenses, and you are unwilling to adapt to them, it will be difficult to try.
Defects of Adolescent Progressive Lenses
Long-term use of progressive lenses will cause a deficiency of binocular physiological regulation in adolescents. Long-term use of progressive lens may lead to ocular muscle imbalance in both eyes of adolescents. After wearing a progressive lens, part of the field of vision is not clear, which will affect the activities of young people. After wearing the progressive lens, when walking downstairs, riding a bicycle, and doing various sports, you need to see through the near area under the lens to see far, which will affect your activities due to blurring. It is not comfortable to wear a progressive lens to look at an upright screen such as a computer, and the refractive power of a progressive lens in these parts is different. To see the screen clearly, it is necessary to adjust repeatedly, which is easy to cause adjustment disorders and visual fatigue, even dizziness, and eye pain.
Thank you for your time in reading our passage "What are the disadvantages of progressive lenses?". For more information about sunglasses and eyeglasses, please continue to follow KoalaEye Blog. Also, it is welcome to share and forward to Facebook and Twitter.