Basic principles of progressive lenses
The surface of the progressive slice is divided into five regions. There are far, middle, and near optical areas. They are respectively corresponding to see distant objects, middle distance objects in the near distance objects. One pair of glasses is multi-purpose. In appearance, it is not very different from regular lenses. There is no clear dividing line. Distal use area: The area above the progressive slice is the distal use area, which is used to correct the distal refractive error. Proximity area: from the matching lens cross down, the refractive power of the lens continuously increases the positive degree, which is used to see close objects. Gradient area: The channel connecting the far and near areas. It is an area of regular change from top to bottom, used for transitioning and seeing objects at intermediate distances. The length of the gradient is very important for the wearer's adaptation. The rate at which the degree of gradient changes is called gradient. The gradient can be uniform or variable. Peripheral area: Changes in the surface curvature of the lens will lead to aberrations in the peripheral areas on both sides of the lens, mainly astigmatism and prism effect, which will interfere with a vision to a certain extent, resulting in blurred vision or distortion. And it will affect the wearer's adaptation to the progressive lens.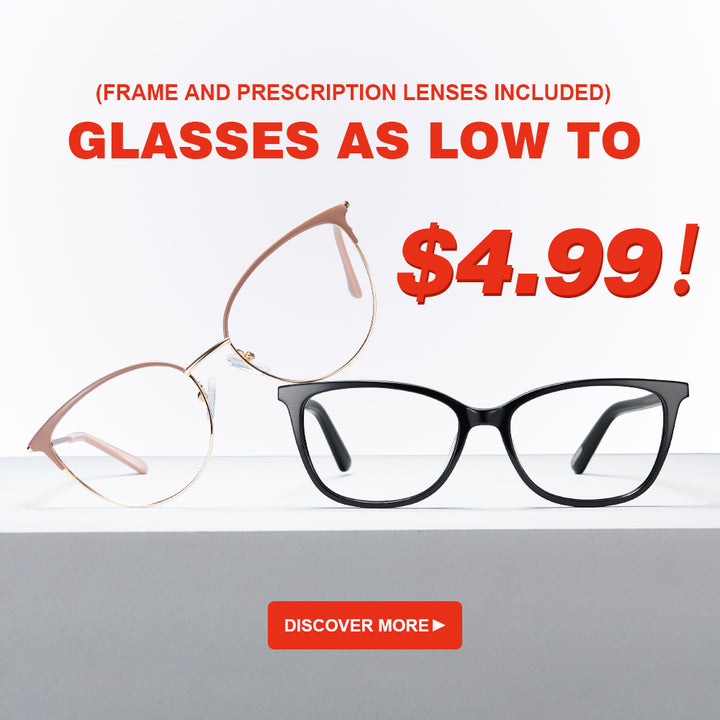 Features of progressive lenses
With the proper head position, the wearer can have a clear and continuous vision at all distances from the distal point to myopia through the progressive lens. When the eye moves from one area of vision to another, the eye adjustment process is natural and smooth, without any visual fluctuations. With natural vision and better adaptability, it is in line with physiological optics. The mid and near vision area is relatively small: Some wearers may feel that the gradient area of the progressive lens is smaller, which limits the width of the saccadic eye and requires increased head movement in order to achieve the same reading range. At medium and short distances, the wearer needs to coordinate certain head movements.
Who are suitable for progressive lenses? 
A progressive piece is suitable for most old people to wear. The proper person is the one who has the visual needs of the long, medium and short distance cares about beauty, and is willing to accept new things. In order to avoid binocular vertical prism differences, for the wearer whose equivalent spherical lens with anisometropia is more than 2D, especially if the difference in refractive power of the vertical meridian is more than 2D, it should be checked with caution. Opticians whose vision needs do not match the progressive lens design, like dentists, often experience blurred vision when working with the far side of the lens to look closer.