In the previous article, we discussed "How can you tell real Costa sunglasses?". In this article, let's talk about "What are bendable glasses called?".
What are bendable glasses called?
Bendable frames, or memory metal frames, are metal frames that can be twisted, bent, and shattered without breaking or losing their original shape. It's made of a kind of smart metal that has a memory. Its microstructure has two relatively stable states. At high temperatures, the alloy can be changed into any shape you want. Memory metals are mainly nickel-titanium alloy and other materials. The structure of these alloys varies with temperature in the solid-state, the shapes of these alloys can be changed as needed, and will automatically return to their original shape at a given temperature. One unique aspect is its ability to return to its original shape, although the frame has been twisted, bent, or crushed. They are lighter and more durable than traditional metal frames. The bendable frames are made of composite metal alloys for bending properties. These lenses can be twisted and bent, and when they are released, they return to their original shape.(https://www.koalaeye.com/collections/eyeglasses)
What are the benefits of memory metal frames?
Memory metal materials are inherently lighter than metal materials, which can reduce the pressure on the bridge of the nose and skin. The memory metal frame is super elastic, so it never deforms, and it is so apparent that the temples on both sides of the frame line up with the ring. Because the bending can be automatically restored to its original state, the stability is comparatively strong. It has the benefits of high-temperature resistance, corrosion resistance, which will not cause skin allergy, and so on. It is a hypoallergenic lightweight metal for eyeglass frames that is strong and flexible. It is resistant to corrosion, making it proper for people who work, live or play sports in all kinds of outdoor weather conditions. The memory metal can be placed on the side of the face, making it easier and more comfortable to wear. The memory temples can freely rebound 180 degrees without deformation, making up for the insufficient effect of elastic β titanium. This kind of frame is not able to recover due to careless bending, and it has the function of restoring shape itself.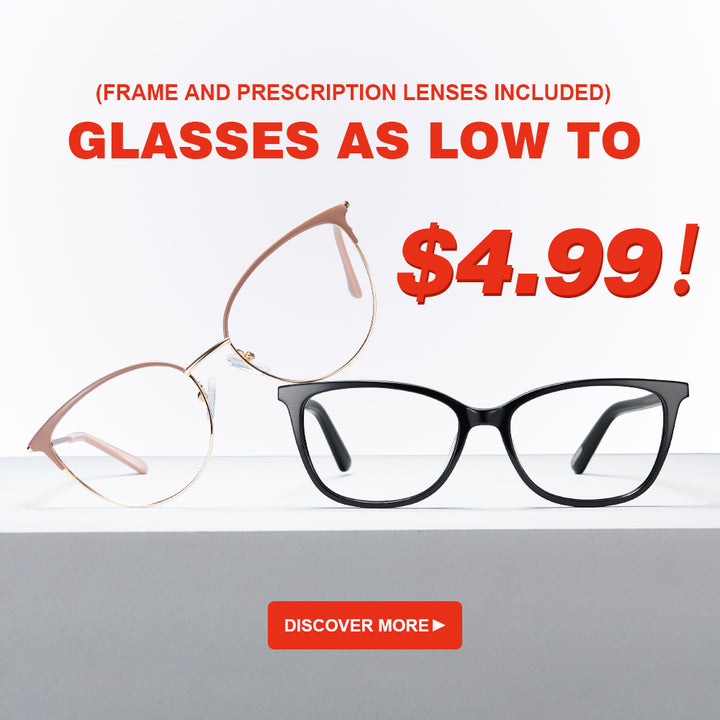 What are memory metal frames used for?
Bendable glasses can be used by anyone who is afraid of breaking their glasses, breaking their frames, or bending their legs. In addition, the metal has high strength and elasticity, which can be tossed around freely. It is more durable, allowing the wearers to have comfort and freedom. Don't worry about having to change your glasses every time you sleep, sit on them, or drop them. They are best suited for children.
Apart from memory metal frames, what other frames are the most durable?
Nylon plastic frames are the most durable frames available.  It is hypoallergenic and flexible. But they are easier to break than metal frames, and their overall strength is reduced by sunlight and the aging process. Titanium and titanium alloy metals are used to make some of the most durable frames. Their strength can be compared with that of stainless steel, but titanium frames provide more options than stainless steel in terms of texture, pattern, and color.
Thank you for your time in reading our passage "What are bendable glasses called?". For more information about sunglasses, please continue to follow KoalaEye Blog. Also, it is welcome to share and forward to Facebook and Twitter.