The optician is a technical practitioner who designs, selects and distributes vision correction glasses. The optician determines which "optical drugs" to use will meet the user's requirements to achieve the best vision. The corrective optical drugs may be contact lenses, spectacle lenses, low vision aids or artificial eyes.
Opticians can work in different environments, such as eye hospitals, processing centers, optic centers, or eyewear retail stores. In Western countries, to register as an optician must meet the necessary training and practice standards, commit to continuing education, apply for professional liability insurance, and hold these standards through the corresponding regulatory agencies.
Today, glasses have become the most popular, safest and relatively cheapest tool for correcting refractive errors. The job of an optician is becoming more and more important. Let us look at more details about opticians.
How to understand the value of being an optician
To understand what an optician does, the most appropriate example I can think of is a pharmacist. Pharmacists are experts in medicine, and they are also the most suitable candidates to answer the public's drug-related questions. Pharmacists are responsible for monitoring whether there are drug interactions among the several drugs prescribed by doctors. And based on the patient's medical history and the doctor's diagnosis , pharmacists suggest the most suitable drug formulation and dosage for patients.
Although pharmacists are not doctors because they do not have the right to prescribe, pharmacists are indispensable in the medical field. This is exactly the same as an optician. Ophthalmologists often say: "Glasses are an "optical drug" to "treat" visual dysfunction, so fitting glasses is like taking medicine. According to the logic of the medical industry, an optometrist is equivalent to a doctor who prescribes. Then the optician is equivalent to the pharmacist who dispenses medicine.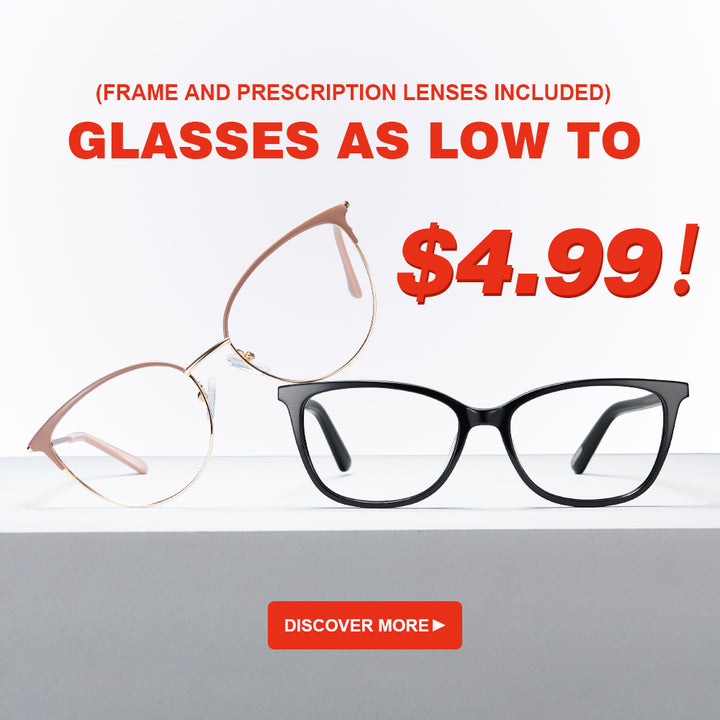 What exactly does an optician do?
Opticians are professionals who work in optical shops or optician centers. They provide customers with services such as image design, measurement, spectacles, and frame adjustment according to the customer's optometry prescription. Opticians have a wealth of professional knowledge, including basic theories of optometry, basic theories of refractive optics, product knowledge and aesthetics, consumer psychology, and so on. They have mastered various optician techniques and are able to operate related equipment. The important division is centered on the consumer's eye examination, and the optician is to solve the problem rather than to promote the product.
Opticians are different from optometrists and ophthalmologists. They are more like doctors, and the optician is the "eye pharmacist." The job of an optician is to turn your prescription into a pair of clear, comfortable, stylish and beautiful glasses. Opticians know how eyes and glasses work together, including frame glasses and contact lenses, so they use various tools to combine lenses and frames into a perfect pair of glasses.
Opticians from various countries
In the United States, opticians can be certified by the American Board of Opticianry (ABO), and they can use the prescription of an ophthalmologist or optometrist to conduct optics business. Some opticians learn their skills through formal training courses. Professional technical schools and two-year colleges provide optician courses. Two-year courses usually grant associate degrees. The training content usually includes geometric optics, physical optics, the use of tools and equipment, and so on. There are also some opticians who can learn the necessary skills through apprenticeships, and replace the corresponding learning hours with a certain number of working hours.
The Association of British Dispensing Opticians (ABDO) is the accreditation body for British opticians.
Canadian provinces require opticians to pass the government's license examination after completing formal optician education. Some provinces (Ontario and Quebec) require the same optician to obtain both glasses and contact lens licenses, while other provinces separate the two licenses. The National Association of Canadian Opticianry Regulators (NACOR) is an organization of all provincial optician regulators in Canada (except Quebec). NACOR is also responsible for administering the National Optician Examination in Canada. Since 2001, all jurisdictions (except Quebec) have agreed and signed to recognize NACOR's certification to ensure that opticians can move across the country without further inspection. Although Quebec did not participate in the agreement, opticians entering Quebec, Canada can easily obtain registration.