What characteristics do children's glasses have?
The lens degrees need to change with the degrees of the eye. Because children are still in the process of growth and development, especially preschool children and adolescent children. Preschool is the key period of visual development, and farsightedness is slowly reduced. The eyeball development is close to an adult. Adolescence is the second peak of eyeball development, and myopia is most in this stage and little by little deepens, stopping at the end of adolescence.
Benefits of Saddle Bridge Glasses.
The most common type of plastic bridge is called a saddle bridge. The style is very comfortable because it distributes the weight of the glasses over a larger area rather than focusing on smaller points, like adjustable nose pads. Saddles are known to cost less to repair because they have fewer moving parts and are possible to maintain their fitness. There is now a new saddle bridge-type transparent silicone cushion for a screw-type nose pad. It is made of medical-grade soft silicone. It can be bent and is very soft. To fit the curve of the nose, a plastic frame with a saddle or keyhole bridge can slip off the nose without proper support. Silicone is a soft and elastic material that can be formed according to the contour and shape of the nose.
How to Combat the Photophobia?
Photophobia can't be completely prevented, but it can be managed. So, you can try the following suggestions.
Wear photophobia glasses, computer glasses, or glasses for light sensitivity.
Choose natural lighting for indoor settings when possible.
Consider vision therapy.
Seek medical attention if symptoms worsen.
So, from the above information, you can find that you can wear photophobia glasses to relieve the photophobia. What are the benefits of photophobia glasses.
Pure titanium spectacle frame
Pure titanium is α-phase titanium containing a certain amount of oxygen, nitrogen, carbon, silicon, iron, and other element impurities. Titanium is an indispensable material for modern aerospace science, marine science, and nuclear power generation, and other cutting-edge science industries. Titanium is 48% lighter than ordinary metals, has strong toughness, acid and alkali resistance, corrosion resistance, high stability, high strength, good elasticity, and other advantages. It is in line with ergonomics. Titanium is non-toxic to the human body and does not have any radiation.
Do blue light glasses actually block blue light?
Anti-blue light glasses are still popular on the market. This kind of glasses is said to be 'anti-radiation and anti-blue light', but this kind of hot-selling anti-blue glasses has many problems. At present, such anti-blue glasses mainly block or absorb blue light through special materials, but there are two misunderstandings in its blue light protection. One is that the protection is not preventable, and the other is that the color cast caused by the wrong protection makes visual fatigue aggravated. Studies have shown that our eyes are the most intolerant of blue light in the 400nm to 440nm band. Therefore, current manufacturers mainly block blue light in this band when producing anti-blue glasses. But the electronic products that we often come into contact with nowadays produce blue light between 450 nanometers and 490 nanometers, and anti-blue glasses have almost no protection in this wavelength. Generally speaking, the blocking rate of anti-blue glasses is 20% to 30%, but now the blocking rate of anti-blue glasses on the market basically reaches 80% to 90%. This high blocking rate can also easily cause a color shift. , It is easier to make the eyes tired.
Where can I buy prescription glasses online?
Eyeconic
Eyeconic was created by the nonprofit VSP, and one of its missions is to make eye health a priority by making prescription glasses available online. There are more than 1,500 styles of frames, including basic prescription lenses. You can filter the frames according to your face shape or a special size like small-face glasses or low-bridge glasses. You can use Eyeconic's virtual try-on feature. The feature combines a five-second video with a photo to give you the most accurate evaluation of your face. The glasses can be returned within 60 days for a full refund. The purchase of each pair of glasses has to go through 25 stages of inspection. Every pair of high-quality glasses and contact lenses has the same level of care. The mission is to help you find the best glasses or contact lenses for you and take care of the eyes behind them.
Liingo Eyewear
You can find everything from classic understated styles to bold, prominent frames. It's stylish and enhances your vision. In addition to the virtual try-on feature, you can choose from up to five different frames to try out at home, absolutely free. All frames come with free standard prescription lenses, or you can add lenses like progressive lenses and high refractive index lenses. If you're not sure which lens is best for your prescription, you can contact a trained optician who will assess your needs and offer you specialized advice. Liingo supports any adjustments you need.
KoalaEye Optical
KoalaEye is a new brand of glasses. From concept, design to manufacturing, we control and supervise the entire process. This allows us to save on the cost and give you a favorable price. KoalaEye provides everyone with high-quality glasses at an affordable price.
There are many ways to choose sunglasses, but shouldn't everyone have an affordable pair of glasses to make themselves look good? KoalaEye believes that everyone should have a pair of high-quality glasses, and more importantly, affordable. When sunglasses are an indispensable part of our daily life, the price should not be too high. KoalaEye would like to provide more economical glasses for people all over the world.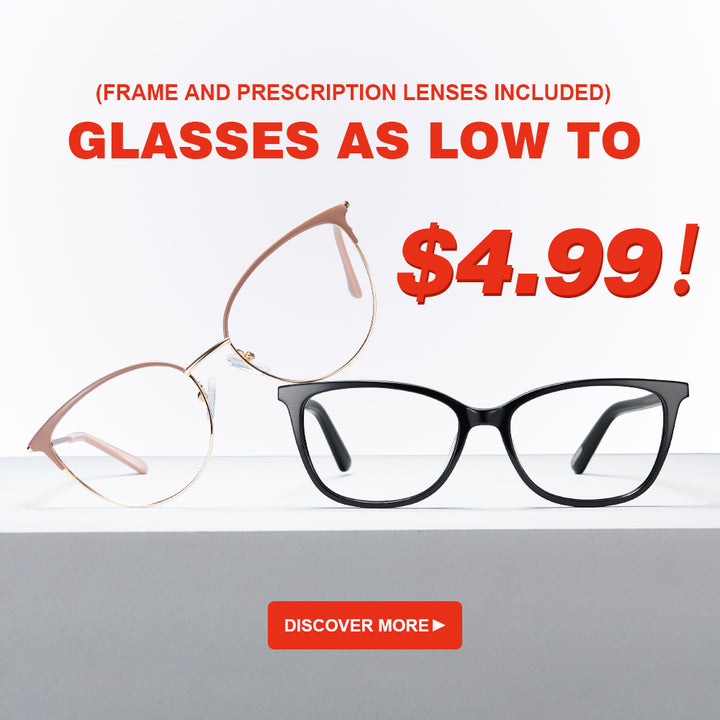 American Eyewear Brand - Sola International
Sola is a global leader in the design and material development of eyewear lenses. Through intensive investment in research and development, Sola continuously creates innovative new products that give people around the world a better perspective on all aspects of their lives. Sola is mainly engaged in the design, development, production, and sales of different progressive high-value-added optical products. Its main products are optical lenses, sunglasses, safety lenses, and optical instruments. They have manufacturing facilities in the United States, Australia, Ireland, France, Brazil, Venezuela, Mexico, Singapore, and China. And have 41 distribution centers in 17 countries. Every day, customers in more than 50 countries and regions choose from more than 20,000 high-quality products provided by these distribution centers.