Sunglasses are fashionable items suitable for all seasons. As the weather heats up, in addition to wearing sunscreen, it is best to wear a pair of sunglasses, which can well prevent the eyes and skin from being sunburned by the blazing sun, effectively resist ultraviolet rays to protect the eyes, and protect the whole body. Then, you need to choose a brand new pair of sunglasses that suits you from among the many styles. For men, how should they choose sunglasses? What men's sunglasses are in style in 2021?
The role of a good pair of sunglasses
UV protection. Sunglasses can absorb and reflect ultraviolet light, which can prevent the skin around the eyes from being invaded by ultraviolet light.

Anti-glare. Sunglasses can reduce the burden of eye ciliary muscle under strong light and reduce light damage.

Dust-proof. Sunglasses prevent sand particles from entering human eyes and protect eyes from sand and dust.

Create a personal style. Sunglasses can make men look cool, can be used for decoration, dressing, matching clothes.

Bring you a beautiful appearance. Sunglasses can also cover dark circles under your eyes and conceal your tiredness.

Handsome guys who often ride bicycles, drive, or travel, wear trendy sunglasses to protect their eyes. In addition to protecting their eyes, they can also make themselves look cooler.
Types of men's sunglasses
1.Three types of men's sunglasses
Light-colored sunglasses. They have a variety of styles so that they are suitable for matching. They can effectively block the sun, but the shading effect is not as good as the sunshades.

Sunglasses with a good shading effect. They are able to block sunlight and other glare and reduce the damage of light to the eyes.

Special sunglasses. They have a strong sun-shading function and are suitable for use in the wild with strong sunlight such as snow, desert, mountain climbing, etc.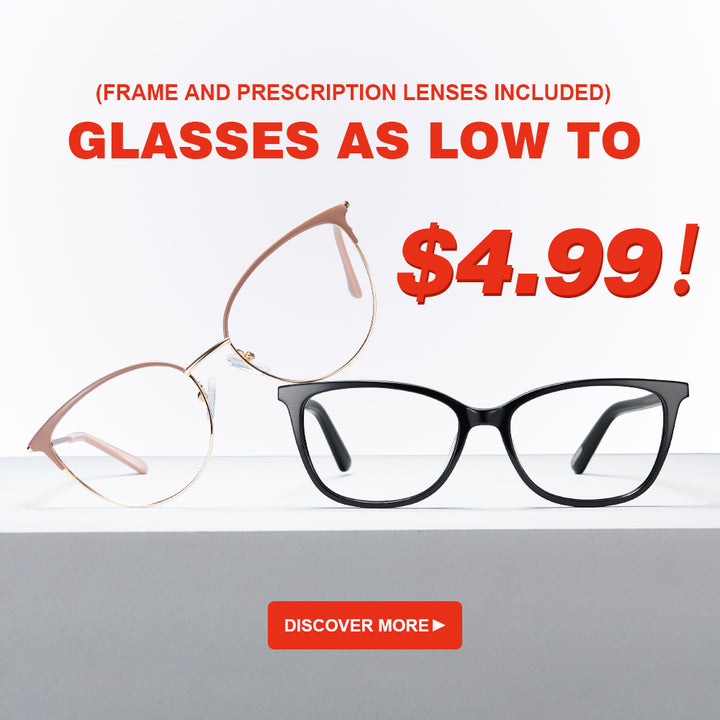 2.Different styles of men's sunglasses
Aviator Sunglasses. They are the frog mirror that we often say. The lens sags to both sides as a whole. The style is classic and suitable for all kinds of face shapes.

Wayfarer Sunglasses. This style is relatively popular now, and it is characterized by a square in the circle and a circle in the square, which is basically suitable for various face shapes.

Round Sunglasses. The lens is round, and the style is retro, which can strengthen the round lines of the face, giving people a cute and kind image.

Square Sunglasses. The line has a strong sense, which can modify the face shape to a certain extent.

Oversized Sunglasses. They are the oversize version of various types of glasses, which is more fashionable.

Cat-Eye Sunglasses. The shape is exaggerated, the upper part of the lens is raised, and the lower part of the face will be visually smaller when worn. If you want to pursue the fashion trends, you can try on cat-eye sunglasses.
Stylish Sunglasses For Men
Metal sunglasses. Metal is undoubtedly one of the best materials for sunglasses. Extra durable and brimming with class, metal sunglasses come in various different styles, so you can easily find the perfect pair to create a personal style.

Retro round sunglasses. The retro-style accessories are actually round. Round sunglasses are making a serious comeback this spring. Their metal shapes are embellished in the 70s, while the small round-frame style highlights the rock style of the 90s.

D-FRAME sunglasses. The D-shaped frame is making a comeback. Due to its futuristic and masculine characteristics, the style is becoming more and more popular.

Oversized aviator sunglasses. Aviator sunglasses will never go out of fashion because they will never leave the fashion world. A pair of aviator sunglasses are a symbol of classic men's sunglasses, giving people the masculine charm of a tough guy.