The material of the nose pads
There are many differences between silica gel and PVC materials. For example, silicone can pass ROHS certification and is environmentally friendly. Silica gel is soft and feels good, while PVC products are rough. Silica gel products are soft, while PVC products are hard. Silica gel products are more flexible, but PVC has no toughness. Silica gel products are usually made to be more transparent. Glass frames made of plate material and TR-90 material, are relatively not heavy and non-allergic. Typically, the TR90 frame is cast to form a nose pad attached to the glasses ring. As the plate frame is cut out from compressed materials, the plate frame with a nose pad is usually injected into the nose pad after the frame is made.
Why do you need low bridge glasses?
The glasses always slide in front of the nose. No one wants to keep putting their glasses back in place, especially in a conversation. Your glasses will slide down your nose, in other words, they won't sit on the bridge of your nose, and the frames will hit your cheeks, which may give you a cheek rash. The glasses move when you smile or laugh. The lenses rub against your eyes/eyelashes.
Although glasses are the tool that corrects myopia, a lot of people like to dress up fashion with it now. Men's fashion frames allow you to express your taste and fashion sense and can increase your appearance and image. An eyeglass frame is an important part of a pair of glasses, mainly playing the role of supporting the lens. While the beautiful appearance of the eyeglass frame can play a certain role in aesthetics. Handsome frames add points for appearance.
Should you choose titanium or pure titanium frames?
In reality, there is no absolute good or bad, if it is comfortable to wear, suitable for personal preference. They are good glasses for a single person, because if someone else wears the right and good-looking glasses, you may not wear the right and good-looking glasses yourself. Therefore, it is still a specific problem, with specific analysis, suitable for their own is good.
Glasses Size - Lens Height
Lens height is the length between the top edge of a lens and the bottom edge of that lens. Lens height is the distance between the lowest point of the lens and the top of the frame above it. This number may be influenced by the style of your glasses.
What are pure titanium rimless glasses?
Pure titanium rimless glasses combine the advantages of pure titanium glasses with rimless glasses. Rimless frames are mainly focused on lightweight, reducing the pressure on the wearer and enhancing comfort. Moreover, rimless frames are not obvious either in appearance or in weight, which alleviates some of the distress caused by myopia. Pure titanium material increases this lightness to the extreme. Pure titanium frame has a uniform and natural color. It is not easy to fade, not easy to rust, and anti-allergy. It is the pursuit of high-end taste glasses lovers' first choice.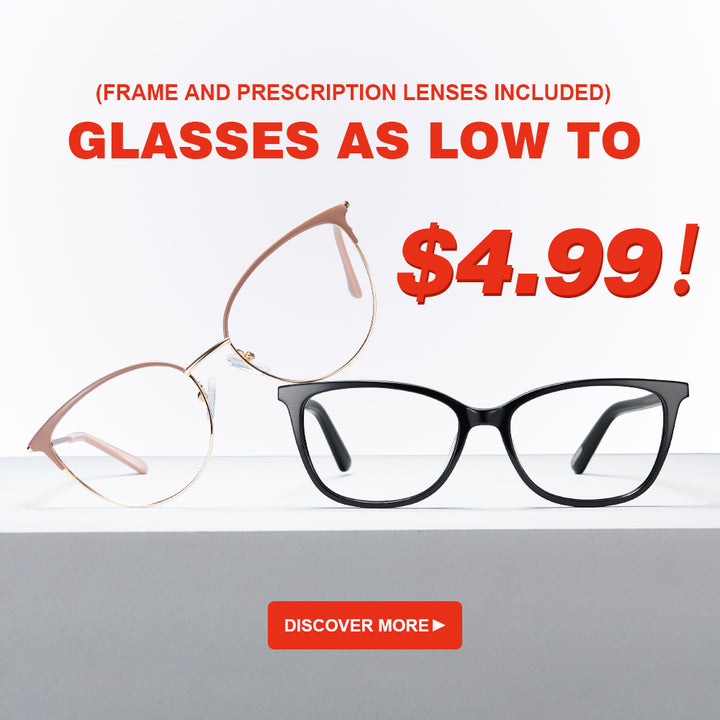 S.T.Dupont - Glasses For Men
S.T.Dupont glasses inherits the traditional and consistent high-end image.No matter in the workmanship, materials, and design, they are striving for exquisite perfection, integration of western European flavor, fully showing the noble identity and noble temperament of the wearer. It has been loved by people all over the world for many years and has become a dynamic modern brand.