In the previous article, we discussed "Do blue light blocking glasses for kids work?". In this article, let's talk about "Polarized Sunglasses For Men In Style".
Sunglasses convey a kind of aura and express a kind of temperament. How many celebrities put on sunglasses and their style are different instantly. Not only the celebrities, one of the indispensable accessories is the fashionable sunglasses that suit you for insiders and fashionistas. Nowadays, many men who drive for a long time or like outdoor sportswear a pair of polarized sunglasses to make themselves look more fashionable and cool, while also being able to effectively prevent harmful light from the damage their eyes. So, what styles of men's polarized sunglasses look good?
Men's Polarized Aviator Sunglasses
A pair of wild, domineering, and masculine aviator polarized sunglasses for men. They are both retro and classic, but also reflect the sense of fashion everywhere. If you add reflective and colorful mirror lenses, they can perfectly modify your face. It can be said to be a must-have for men's polarized sunglasses.(https://www.koalaeye.com/collections/prescription-sunglasses)
Men's Round Frame Polarized Sunglasses
Round-frame retro fashion men's polarized sunglasses, with a strong literary atmosphere, show the delicate and graceful styles that are loved by many fashion influencers this year. No matter celebrities or literary youth, they love to wear a variety of round-framed men's polarized sunglasses.
Men's D-Shaped Frame Polarized Sunglasses
Fashion D-shaped men's polarized sunglasses, breaking the rules of square and round shapes, let the perfect curvature, cool black lenses, and super temperament conquer the hearts of many fashion-loving men.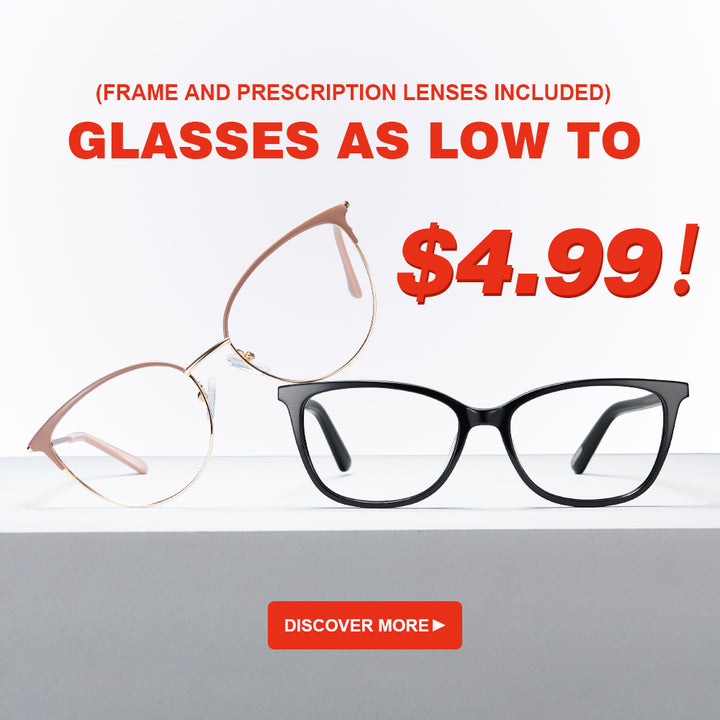 Ray-Ban Men's Polarized Sunglasses
If you think that the style of men's polarized sunglasses is difficult to choose, the color matching of many sunglasses is not satisfactory, and many sunglasses are not comfortable to wear. Then, you must not miss the fashionable Ray-Ban men's polarized sunglasses. As a leader in the sunglasses industry, Ray-Ban's polarized sunglasses have mature technology, novel and fashionable styles, bold and reasonable color matching, and have naturally become the favorite of many fashionistas and celebrities. This is not only due to Ray-Ban's meticulous workmanship but also from Ray-Ban's long history. As a sunglasses brand that started in 1937, Ray-Ban not only pays attention to fashion styling but also enhances the overall craftsmanship of the frame. It is no doubt that Ray-Ban sunglasses are lightweight, skin-friendly, fashionable, and high-quality.
The benefits of wearing polarized sunglasses
In life, too many light sources can produce harmful light, especially sunlight. There are many harmful rays in the light released by the sun. If exposed for a long time, it will damage the body and seriously affect eyesight. Polarized sunglasses have the function of polarizing light, so they can block all the harmful light without affecting the transmission of visible light, which can truly protect the eyes.
Polarized sunglasses are a kind of sunglasses, so they naturally inherit the basic attribute of sunglasses, sun shading. In addition, because of their polarization characteristics, polarized sunglasses can also adjust the sun's rays to the same direction to enter the eyes, which is soft and not dazzling. In this case, polarized sunglasses can effectively resist all kinds of diffuse reflected light generated in our daily life, only absorb the reflected light of the object itself, and truly present what we see. Thereby, people's vision can be improved, eye fatigue can be reduced, the field of vision can be clearer, and the eyes can be protected. Not only that, but polarized sunglasses can also block all ultraviolet rays so that the eyes are free from the damage of ultraviolet rays.
Now everyone likes to wear sunglasses, not only because they are very fashionable and have a good modification effect, but also because they can play a good role in protecting the eyes. Especially, sunglasses are also a kind of glasses that are very easy to buy. Like myopia glasses, professional measurement and customization are required. Basically, you only need to choose a style for sunglasses, and then you can buy them directly. And now there are many ways to buy sunglasses, such as online eyewear shops, various eyewear brands, and physical eyewear stores, which are very convenient. Polarized sunglasses can effectively block the strong light and protect the eyes. In outdoor activities, water activities, or driving, wearing a pair of polarized sunglasses is a very good choice and they can play an effective role.
Thank you for your time in reading our passage "Polarized Sunglasses For Men In Style". For more information about sunglasses and eyeglasses, please continue to follow koalaeye.com. Also, it is welcome to share and forward to Facebook and Twitter.