Does it take time to get used to new prescription glasses?
People who wear new advanced glasses usually have an adjustment period. For novices, please gradually adapt to the glasses. In the first 2-3 weeks, increase the wearing time every day to adapt to the lens. For example, wear it for 1-2 hours on the first day, then add 2 hours a day until you feel comfortable. Before driving, please try it at home. Remember, you need to turn your head and move your eyes to find the 'sweet spot' for the activity you care about.
For experienced wearers, even under the same prescription, a new incremental pairing is required, and some adjustments are usually required. Progressive lens design, frame shape, and many other factors will also affect the adjustment time.
Why are eyeglass frames are so expensive?
Good frames and bad frames are very different just in how they feel. The bigger the brand company, the more money it invests in the design, research and development, production equipment, and equipment of the lens frame every year, so as to improve the wearing comfort and improve the combination and precision of the lens. Even if for the general assembly line, the processing process is also very complicated. The most expensive things to make by hand are labor and time.
Clean your glasses correctly.
The dust of the lens will be washed (lightly), and then use a neutral detergent (cleaner) to clean. You can also buy professional glasses cleaning fluid, finally clean by water, and then use a professional glasses cloth to wipe. If the lens is covered with dust and particles before wiping, it is best to wash it with water and then gently dry it with a cloth.
Warby Parker
Warby Parker started the Home optics industry with Home Try On, but the well-known startup's frames are becoming more common. Select 5 frames to test for 5 days and they will be mailed to you free of charge. Try it for five days and see which one you like. You can buy it yourself online. They'll send you a new one.
Does it take time to adjust to progressive lenses?
How long should it take to get used to progressive lenses? I have never worn glasses before.Progressive lenses were developed to allow easy switching between near and far views. Progressive glasses are divided into four parts. The upper part is the far-light region. The lower part is the near-light region, and the middle part is a variable light region. From top to bottom, if the hyperopia film is gradually increased and the myopia film is gradually decreased. The middle variable area is on both sides of the astigmatism area. Because of the prism effect, when you see things, through this area, the object will be blurred, and the eyes will feel uncomfortable. If the height of the frame itself is very small, the transition zone of progressive multi-focus is very narrow, and the eyes may not adapt to the sunglasses. The current design of progressive lenses is still not mature. Imported brands are relatively stable but expensive, and domestic brands are not mature in design. For various reasons, progressive glasses may be difficult to adapt to wearing.
Bertoni polarized glasses
Bertoni polarized night vision driving glasses are made of strong, flexible, durable, and ultralight polycarbonate. Yellow polarization increases contrast, improves visual acuity, and filters out blue light. They are great for drivers, cyclists, and winter sports enthusiasts. The driving glasses with polarized yellow lenses block glare from headlights, reduce night driving glare, improve night vision, and improve color clarity and visual clarity. They are ideal for driving in low-light conditions. Most sports sunglasses glasses frames and goggles are made of polycarbonate because of their strong, thermoplastic, lightweight, and impact resistance features.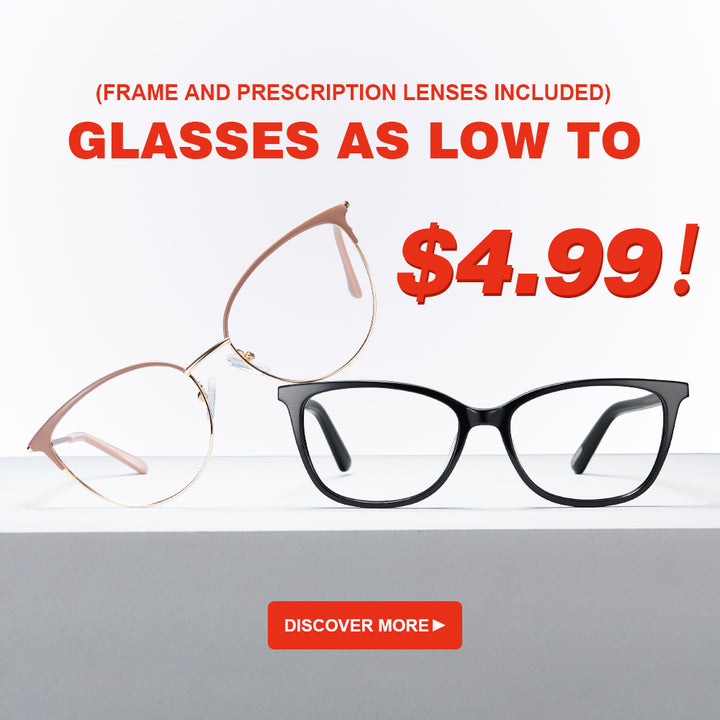 Service of GlassesUSA
Depending on your prescription, your glasses are possible to be delivered to your door within 10 to 20 business days. Glasses and contact lenses bought on the site come with a money-back warranty, free shipping, and return, and a 365-day warranty. GlassesUSA provides a two-for-one option. There are ready-made coupons.