What Strength Reading Glasses Do I Need?
What strength reading glasses do I need? You can choose the reading glasses strengths by age or you can also perform a reading glasses test. If you are aging from 40 to 44, the +0.75 to +1.00 dioptre power is recommended. If you are aging from 45 to 49, the +1.00 to +1.50 dioptre is recommended. Age from 50-54, recommended power is +1.5 to +2.00 dioptre. Age from 55-59, recommended power is from +1.50 to +2.25 dioptre. Age from 61-65, recommended power is from +2.25 to +2.50 dioptre.
If you find two different strengths of reading glasses are available, choose the lower power because too strong strength can cause discomfort compared to weaker powered glasses and can even lead to nausea and dizziness.
So, if you need a pair of reading glasses, try Koalaeye Optical, which is an online glasses store. It provides all kinds of eyeglasses, sunglasses and frames. You can choose the satisfied one from here.
Night Driving Glasses Fit Over Prescription Glasses
They have a plastic frame polarized anti-reflective coating Bridge. The ergonomic design of these Peekaco night vision glasses means you can easily wear them over your prescription lenses. Yellow lenses protect your eyes from glare and improve color clarity and optical clarity. Peekaco night vision glasses can be used in a variety of complex environments. It eliminates the high beams and illuminates the ground. On foggy days, it illuminates and clears the field of view. TR90 is a durable material, very flexible and light. Peekaco wraparound sunglasses are flexible enough to be suitable for each face shape.
Different Type of Lenses: How to Choose
In this section, we will list some of the lenses for glasses.
Plastic lenses: In 1947, the Armorlite Lens Company in California introduced the first lightweight plastic lenses. The lenses were made of a plastic polymer called CR-39, because it was the 39th formulation of a thermal-cured plastic developed by PPG Industries in the early 1940s. Plastic lenses are light and low cost.
Polycarbonate lenses: polycarbonate lenses were first introduced in the 1970s and they have become increasingly popular anad remained for a long time. Polycarbonate glasses are slighter and significantly more impact-resistant than CR-39 plastic, making them a preferred material for children's eyewear, safety glasses, and sports eyewear.
Comfortable wearing experience
Fine workmanship is the key to the details of pure titanium glasses. Whether you have an oval face or a round face, you can adjust the width according to the size of your face, and maintain this state, so that there will be no more scars around your eyes and ears.
Nowadays, people's living standards are getting higher and higher. Pure titanium glasses have become more and more popular with many people. Especially for mid-to-high-end business elites, pure titanium glasses have become a fashion, and are even more respected. Pure titanium material is lighter and more comfortable among glasses materials, not easy to be deformed, corrosion-resistant, and rust-resistant, and will not cause skin allergies. It is the most high-end high-quality spectacle frame in all kinds of spectacle frames.
Costco Optical
Costco Optical is staffed by highly trained opticians and is well known in the Optical industry. The Optics division also stocks a wide variety of contact lenses, brand name frames, and sunglasses, and provides the latest high-definition lens technology. Costco now accepts most vision plans.
Limitations of NXT lenses
NXT lenses made from Trivex can't be cut by means of traditional edge cutting ways, requiring certain edge grinders, which has caused some problems for retail stores. Therefore, now NXT lenses are more used in some glasses, like sunglasses, protective goggles, and so on.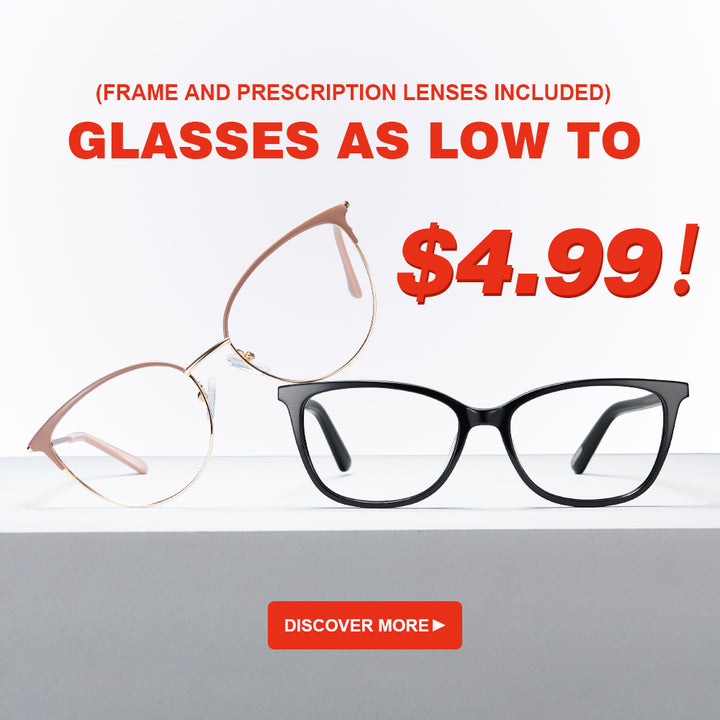 How do rimless titanium glasses look?
Rimless titanium glasses are the lightest frame. Rimless frames feature a half-frame at the top of the lens and a bridging bridge at the bottom of the lens. Rimless titanium glasses weigh as little as a feather because there's less framing material on your face. Rimless glasses are usually more comfortable, less visible, and usually better to wear than heavy frames. Crystal clear lenses have no bulky frames and minimize the need to hide your face and your eyes, while other frame styles are designed to be seen and therefore mask parts of your face. Rimless glasses are the lightest and easiest to wear of all the styles.
This stylish style has been popular for years and is inspired by the days of the past to provide a stylish versatile look. Rimless glasses are simple and elegant, suitable for both men and women, and can be worn anytime and anywhere. It's light and easy to wear, with a keyhole nose bridge and an adjustable silicone nose pad to keep the glasses from slipping off. You can make it as elaborate as you want.