How to Get Used to Progressive Lenses?
How to adjust to a pair of new glasses? How long does it take to adjust to a new pair of glasses? In general, there are several ways for adjusting to progressive lenses. In this section, we will show you some of them.
Put on your new progressive glasses in the morning and wear them for at least one hour or two. The next morning, try a few more hours. Develop your tolerance to adjust to them.
When you walk, look straight ahead, not down at your feet. And, point your nose in the direction you want to look, not just looking left or right with your eyes.
Don't switch between your new pair and the old one frequently.
Make sure your progressive glasses fit properly and don't slide down your nose.
When you read, don't move your eyes or head. Move the page or paper instead.
Set your computer screen below eye level. You can achieve that by adjusting your desk or chair.
The Disadvantages of Trifocal Glasses
Here, we will show you the disadvantages of trifocal glasses. If you wear the trifocal glasses for the first time, you may spend some time getting used to them. Adjusting to wearing trifocal glasses can take some time. The different fields of vision can make them disorienting at first, but over time you will get used to wearing them and your eyes will naturally move to the prescription they need for the task at hand. You may be interested in this post: How Long Does It Take to Get Used to New Glasses?
What Is Anti Reflective Coating?
Anti reflective coating, also known as AR, anti-glare, no-glare, or glare-free coating, can provide benefits to your vision. Anti reflective coating is added to lenses to reduce glare caused by light hitting the back of the lenses to improve your vision and make your eyeglasses more visually attractive.
Anti reflective coating will eliminate all reflections from the front and back surfaces of your lenses. Hence, more light is able to pass through your lenses which improves your vision. At the same time, fewer distractions are visible and the lenses are hardly noticeable, especially in the dark. So, is anti glare worth it? Most people agree that.
OSKIDE night driving glasses
With excellent night vision, this product can provide you with clear vision when driving at night, on cloudy or rainy days. In addition, it can protect you from the sun's harmful rays and bright headlights. Made of durable materials, they are flexible enough to withstand strenuous exercise and high-intensity outdoor activities. Equipped with polarizing lenses, they reduce glare and improve clarity when bright lights may be distracting, so they are perfect for sunny days or night driving. And it has UV 400 UV protection function. It protects your eyes from harmful ultraviolet and blue light.
About industrial pure titanium
For the industrial pure titanium, titanium content is not less than 98%, containing a small amount of oxygen, nitrogen, hydrogen, carbon, silicon, and iron impurities such as dense metal. The labels are TA1,TA2,TA3,TA4. It's arranged by more and more impurities. The TA1 titanium content is more than 99.5%, and the price is not high. But no matter which links, for molding, welding, polishing, processing difficulty is very great.The price of almost all titanium alloys in the national standard is higher than that of pure titanium.
In reality, the price of β titanium is higher than pure titanium. Pure titanium is almost no elastic, but β titanium is not only elastic, and has the advantages of ultra-light corrosion resistance. β titanium does not have a specific composition. Memory titanium can cost tens or even tens of times as much as pure titanium.
Using memory alloy to make glasses frame is the use of its superelastic characteristics at a certain temperature (elasticity is several times that of stainless steel) and did not use its memory function. Compared to beta-titanium, memory titanium is so difficult to process. It is so elastic that shaping is difficult and impossible at room temperature, and memory titanium heat treatment is another difficult and even secret process.
FACTORY900
It has an avant-garde design and a very three-dimensional look. Many of its designs have gone beyond traditional eyewear. It has been producing plastic frames internally for 80 years. They have a history of pursuing technology, innovation in design, and special technology of plastic molding. And they are said to be available only to them in the world. They created a new type of EYEWEAR with the concept of THE FUTURES EYEWEAR. With the addition of planning and design to internal integrated production, it has been one of the few factory brands to perform almost all processes in the factory. Its unique shape and avant-garde design are highly valued not only in Japan but around the world.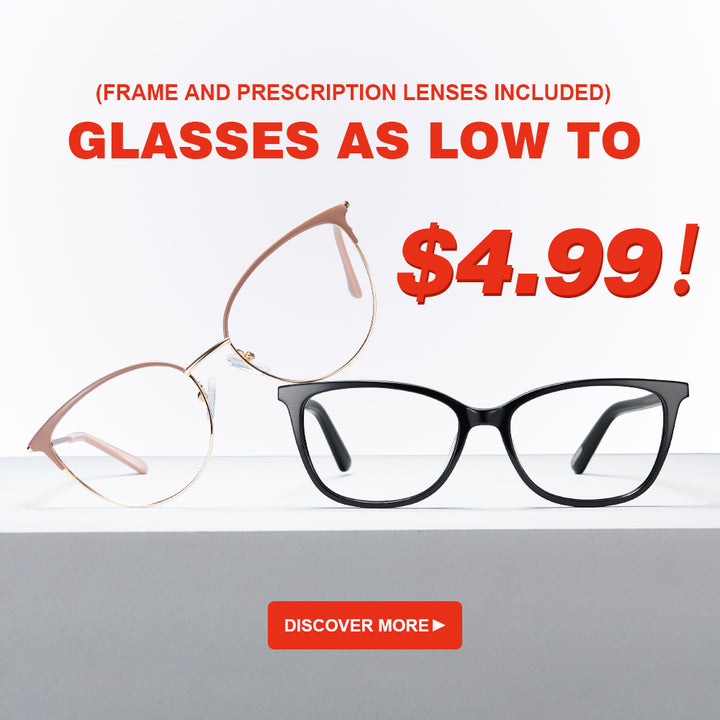 Select qualified optical lenses.
Anti-blue light lens must be qualified optical lens first and must have a certain percentage of anti-blue light effect. The general anti-blue light optical lens effect is about 30%. Even if it is not nearsighted people, it is best to choose the brand lens of reliable optical lens production enterprises. Anti-blue light lens is only suitable for people who use electronic display devices such as computers for a long time and is not suitable for patients with visual fatigue symptoms.