In the previous article, we discussed "What should we pay attention to when buying eyeglasses online?". In this article, let's talk about "How do you look good with rectangular glasses?".
Let the rectangular glasses reflect the fashion aesthetically.
Modern frames are part of fashion and are no longer just medical devices. The person who matches glasses wears glasses, does not hope to expose their shortcomings, but hopes that the glasses can play a decorative role, making up for the shortcomings. The important rule is that according to the face shape, you can choose the appropriate glasses frame to highlight the appearance, to give people a sense of symmetry and balance. For example, people with square faces can wear circular frames and break feelings of edges, and the square frames can add the angular sense of a round face.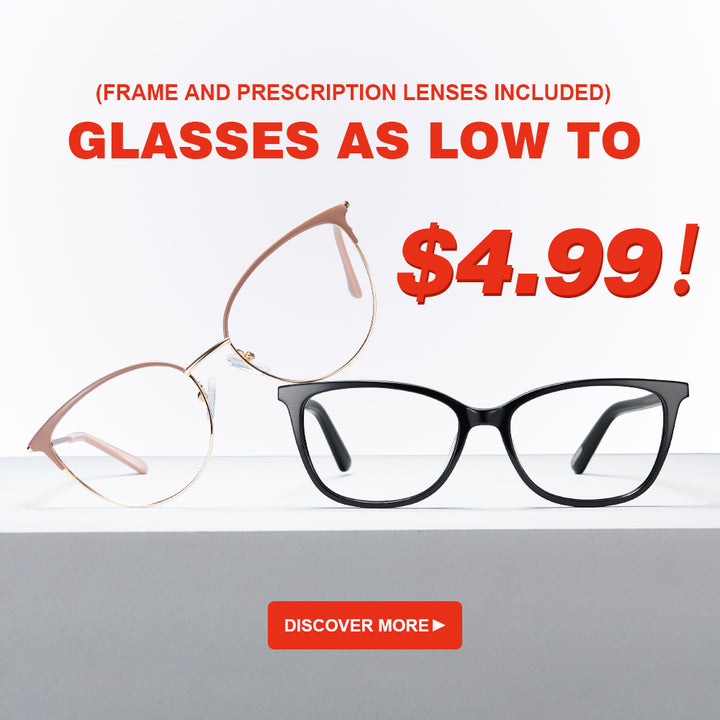 Choose rectangular glasses based on the shape of your face.
If you belong to the oval face, do not choose the too large or angular glasses frame. And do not choose long or square ones. It will be easy to elongate the face and affect the overall appearance. The shape of a round face is the opposite of a square face, so the buying principle of the glasses is basically the opposite of a square face. You need a more angular one to improve the shape of the face, but you need a square face (elongate) principle, that is, use a lower height, higher temple position of the frame.
How to choose rectangular glasses?
Look at the facial features in the aspect of proportion. If your features are delicate, which makes you look petite, you can choose some wider glasses so that you will increase your mental outlook, making your features prominent. On the other hand, if your features look solid and take up a large space of your face, go for narrower frames, because wider frames will make you look tired and add weight to your head.
Thank you for your time in reading our passage "How do you look good with rectangular glasses?". For more information about sunglasses and eyeglasses, please continue to follow koalaeye.com. Also, it is welcome to share and forward to Facebook and Twitter.