What frames can you choose?
According to its style, the spectacle frame can be divided into full frame, half frame, no frame, and eyebrow frame, combination frame, etc. They each have their own characteristics, but have their own loyal fans, and give users more choice. It is recommended that consumers who like broad vision and light frames choose rimless or half-frame glasses. The young and fashionable people choose the ever-changing full-frame frames. There are also people who like ornamented frames, such as print flow pattern small carving, and so on, and these details on the treatment of different styles of glasses frames have the icing on the cake.
The Customization of Glasses
For the first time, you must go to a professional medical institution for medical optometry. Before the age of 12, you should dilate mydriasis and optometry. After the age of 12, you should decide whether to dilate mydriasis and optometry according to the specific situation of the eyes. The lens must be smooth, transparent, without bubbles and particles, with a uniform texture. The hanging ear of the temple should be attached to the outline of the outer ear, and the tightness should be moderate, so as not to slip.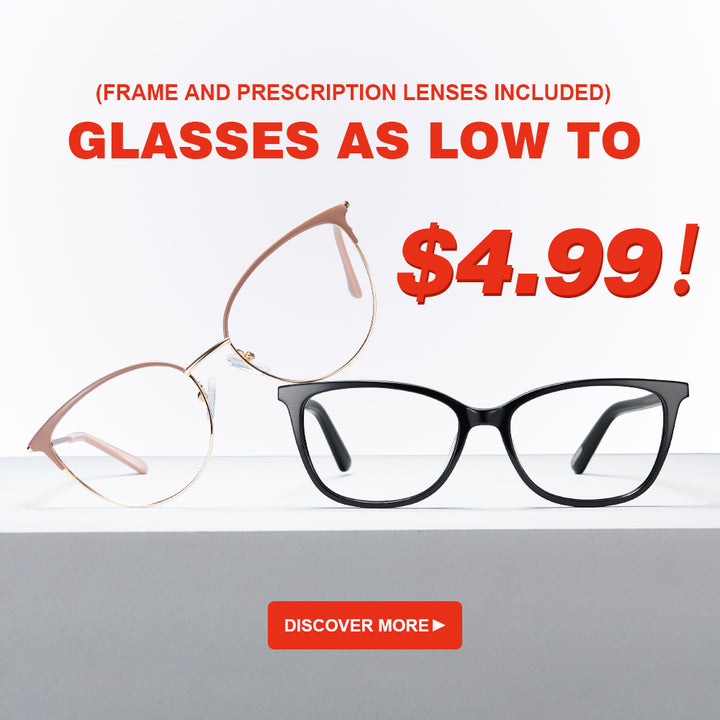 Comfort of Glasses
The most important thing when shopping for glasses is comfort. When you choose, you must try it on to see if you feel any discomfort. Whether the glasses can be well put on the upper part of the bridge of the nose, and whether they are light enough and will not cause any burden on the opposite side. In addition, you must see if there is any feeling of dizziness.
What kind of frames can working women choose?
If you are a heart-shaped face, the selection of the frames is different. Of course, to look relatively stable and mature, you can choose some simple frames, like square frames. You can choose gold or black gold, black silver line. Or the kind of slightly Japanese style of small round one, looking more literary and young. The frame can choose pure titanium, relatively light and quality will be better. The choice of the frame should be carried out according to the different working environments. If you are a teacher or doctor, you should choose low-key, elegant frames. If you're a freelancer who needs to show off your personality, you can pick up trendy frames.