Keyhole glasses are different from saddle glasses.
Glasses without nasal pads are common, usually with plastic eyewear frames and metal frames. Plastic frames without nose pads usually have a saddle-shaped nose area, therefore this type of bridge is called a saddle bridge. The keyhole is designed to touch the two points of the bridge of the nose, eliminating pressure from the top of the nose. This style is a bold fashion statement for both men and women. The design has short pads on either side of the nose, which is thought to be the most comfortable area.
American Eyewear Brand - Levi's
As an American eyewear brand, Levi's eyewear integrates the denim style into the product design, especially in the perfect treatment of details, making the overall glasses present a normal and wild feeling, very stylish and attractive. Levi's glasses inherited Levi's brand characteristics. Levi's glasses brand elements always show the characteristics of fashion and elegance. The material of Levi's glasses has a fashion plate, and a good metal, integrated into the current fashion element. Levi's glasses not only have the function of common glasses myopia but have a stylish element. With their unique design and wonderful technology, they have a unique style in all kinds of glasses brands. The design is simple and generous, in line with the trend of contemporary feeling, very suitable for the youngest to wear. At the same time, there are many kinds of styles, more suitable for middle-aged people, and they have glasses for children.
How to Choose Glasses for Round Faces?
Before proceeding with how to choose glasses for round faces, you need to what your face shape is. The round face shape has fuller cheeks which can give a more youthful appearance. The chin is rounder and the forehead widens at the top. In some cases, the jawline is softer than other face shapes. However, if you do not know what your face shape is, you can click here to check.
Data obtained by computer optometry alone may not be accurate.
The first thing is to go to the optometry store, or the hospital to do a glasses degree test, namely to get single optometry. The precision computer optometry has errors, and computer optometry is only used to measure separately monocular degrees. What we need is the best visual effect of the binocular match, so the exact prescription needs to be carefully confirmed by comprehensive optometry. Optometrists will ask everyone to try on the insert lenses again, and even need to repeatedly try on several degrees of lenses, in order to finally determine which degree is the most appropriate, because even the professional optometry data is only a rough range, only based on the data of glasses is not necessarily suitable for their own. You can use a focometer to measure the actual parameters of the glasses you are wearing. If you are still unsure of your prescription, it is recommended to fax, mail, or mail your prescription to the merchant when placing your order.
Marc Walks pure titanium rimless glasses
The detailed processing lets you experience the perfect quality. They areβ titanium pure titanium ultra-light rimless myopia glasses, the new silica gel temple tips, and rivet design, and they will not deform with many twists and turns. The silicone material is safe and non-toxic. They have a non-screw design, so installation is not loose, and the lens is stable and not shaking. The lens is not in direct contact with metal and is not easy to break. The degree is not limited, so 1500 degrees below can be installed.
Why does shape memory alloy have memory ability?
It starts with its microstructure. When a metal is solid, its atoms are always arranged in a regular way, forming a lattice. Under different conditions, such as temperature, metal may have a different structure, in which case it is said to be in a different phase. The change from one phase to another is called a phase transition. The properties of a metal change during a phase transition. The temperature at which a metal transforms is called the transition temperature. The difference between a shape memory alloy and other metals is that the phase transformation process in a shape memory alloy is reversible under certain conditions.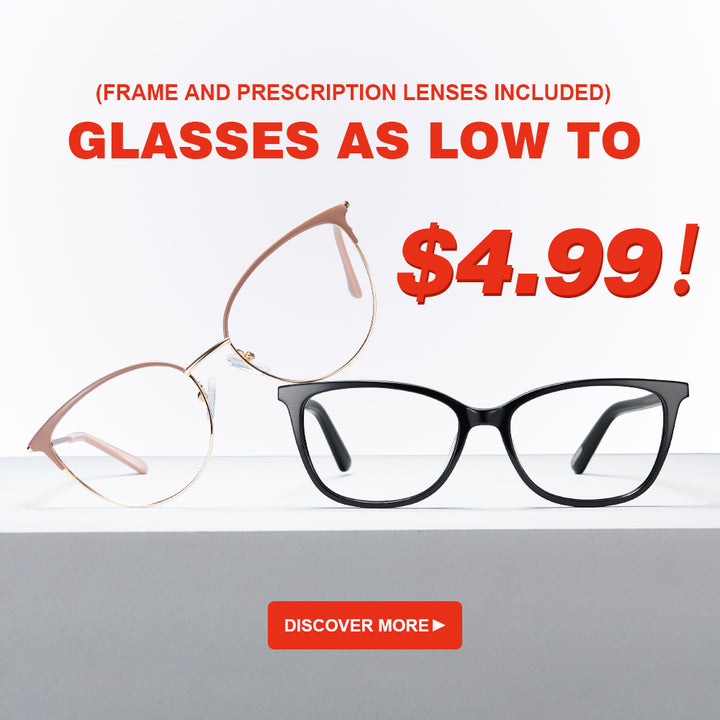 FASHION OPTICAL
The founders of FASHION OPTICAL thought glasses are an art. Space design, color, tone, and designer of the glasses are all visual fusion from concept to creation. They provide the best customer service and got a wonderful reputation. From the conservative exotic to all over the world, they have the coolest glasses. Anyone can reach it. In 2012, Morgan launched them.GIANNI sunglasses line drafted and designed by Morgan. They use only the best acetate, which is made personally and produced by the famous Marzuchelli factory in Italy. Many Hollywood celebrities have used this collection.