Now nearsighted people are not only adults, and there are a lot of children who wear glasses because of myopia. But there are some differences between children and adults. But for young children, self-control is very poor, which can affect normal vision. So now a lot of children are more and more inseparable from glasses, but many children suffer from further loss of vision due to improper glasses.
The frames should be the right size.
When choosing glasses for kids, pay attention to the size of the frame. Be careful not to choose frames that are too big for your child, and avoid frames that will create shadows or blind corners.
The frames should be firm.
What kind of glasses are not easy to damage? It should be said that there are only two types of such frames: full metal frames full non-metal frames. However, be careful when choosing these two frames. Younger children prefer to move, and self-control is poor, so choosing a full non-metal glasses frame is appropriate. Although the middle school children are active, the self-control will be relatively strong, so you can consider the choice of a full metal glasses frame.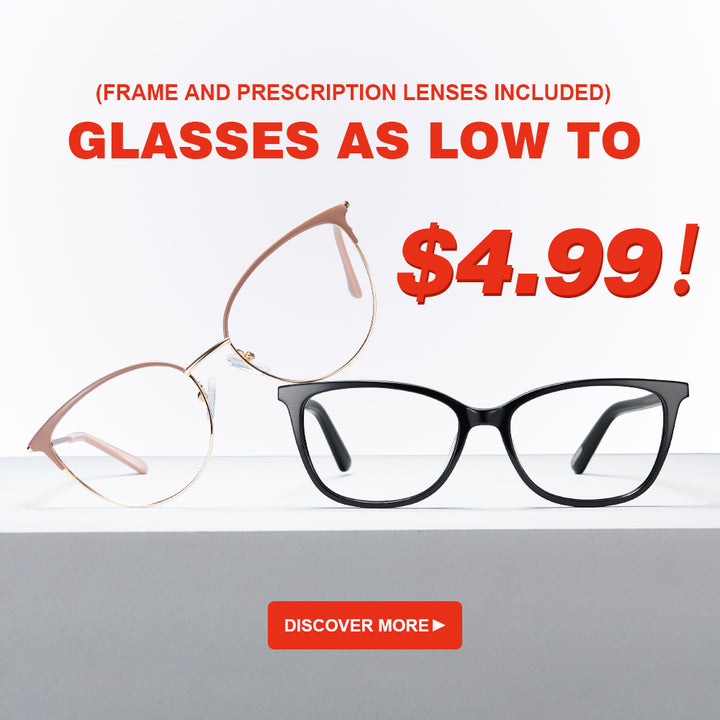 Material selection
General glasses material has plastic and metal two categories. Because the children's glasses degrees change faster, from the economic point of view, choosing plastic material is more affordable. And children love to move, they do not pay much attention to pick up and put on glasses. Choosing metal material is easy to distort, affecting the normal wearing. The material of the lens should be light and thin. The transmittance and refractive index should be high, and it should be wear-resistant and not easy to break.
Shorter lens beam
When you choose a glasses frame for kids, you must pay attention to that the lens beam must be short. The size of the lens beam stipulated by the national standard is 13~22mm. As a child, it should be controlled under 18mm. Otherwise, the position stability of the glasses will be poor.
Finally, they can not casually wear other people's glasses. The strength of each person's glasses, the distance between the optical centers of the two lenses, the length of the temple are different. So they can not casually wear other people's glasses.