Features of Beta titanium glasses frame
Beta titanium has better strength, fatigue resistance, and environmental corrosion resistance than pure titanium and other titanium alloys. The shape plasticity is very good, which can be made into wire and sheet, more lightweight. They are used to make glasses and can get more shapes and styles. It's the material for a new generation of glasses. Customers with higher requirements for style and weight can completely choose beta-titanium glasses. Because β titanium processing technology is higher than pure titanium, usually only large factories and brands will produce, and the price is higher than pure titanium glasses.
How Do Prism Glasses Work?
After learning what prism glasses are, you should know how prism glasses work. So, in this section, we will show how prism glasses work.
People with binocular are struggling with seeing two images instead of a single image. The light they see falls in different places on their retinas, which causes distortion and doubling of what they are seeing.
Meanwhile, prism glasses are mostly used to deal with double vision, making it easier to maintain binocular vision, which is the ability to maintain focus on an object with both eyes. With the prism glasses, the light bent before it hits the retina. It is redirected so it falls correctly and the brain can interpret the message as getting in the usual manner, resulting in a single clear picture of seeing.
The correct method for lens cleaning
Wet it with water first, and then add a little detergent or hand sanitizer to each lens. Dip your fingers to the back of the lens, and then scrub with your fingers. Be careful not to use too much force to prevent the lens from being worn out by grit.
The key here is to rinse. First of all, never use hot water, because hot water will cause the lens to expand due to heat, which will crack the film in the resin lens.
Finally, you should rinse with cold water, do not wipe with a cloth, because any glasses cloth or suede can not perfectly wipe the lens, even the more you wipe it, the more indistinct it gets. If there is hard dust in the cloth, it will scratch the lens.
Size of the glasses frame
Children's glasses should have enough field of vision. Because children have different kinds of activities, try not to choose frames that will produce shadows and blind corners. If the frame is too small, the field of view will be smaller. If the frame is too big, it will be easy to wear instability, and weight will increase. So the frames for children should be moderate in size.
Where can I buy prescription glasses online?
Eyeconic
Eyeconic was created by the nonprofit VSP, and one of its missions is to make eye health a priority by making prescription glasses available online. There are more than 1,500 styles of frames, including basic prescription lenses. You can filter the frames according to your face shape or a special size like small-face glasses or low-bridge glasses. You can use Eyeconic's virtual try-on feature. The feature combines a five-second video with a photo to give you the most accurate evaluation of your face. The glasses can be returned within 60 days for a full refund. The purchase of each pair of glasses has to go through 25 stages of inspection. Every pair of high-quality glasses and contact lenses has the same level of care. The mission is to help you find the best glasses or contact lenses for you and take care of the eyes behind them.
Liingo Eyewear
You can find everything from classic understated styles to bold, prominent frames. It's stylish and enhances your vision. In addition to the virtual try-on feature, you can choose from up to five different frames to try out at home, absolutely free. All frames come with free standard prescription lenses, or you can add lenses like progressive lenses and high refractive index lenses. If you're not sure which lens is best for your prescription, you can contact a trained optician who will assess your needs and offer you specialized advice. Liingo supports any adjustments you need.
KoalaEye Optical
KoalaEye is a new brand of glasses. From concept, design to manufacturing, we control and supervise the entire process. This allows us to save on the cost and give you a favorable price. KoalaEye provides everyone with high-quality glasses at an affordable price.
There are many ways to choose sunglasses, but shouldn't everyone have an affordable pair of glasses to make themselves look good? KoalaEye believes that everyone should have a pair of high-quality glasses, and more importantly, affordable. When sunglasses are an indispensable part of our daily life, the price should not be too high. KoalaEye would like to provide more economical glasses for people all over the world.
Functional zoning of the store
After determining its own positioning, the layout and functional partition of the optical store is very important. From the overall decoration to the details of the layout, they should reflect the professionalism and coordination of the optical shop. The general partitions of the optical shops include the eyeglasses business area, optometry room, contact lens wearing area, processing room, and cashier desk. The eyeglasses business area can be divided into more small modules separately. The division of the area should have a fixed standard. For example, the arrangement of this area can be selected according to the purpose, user group, occasion, and theme of the glasses.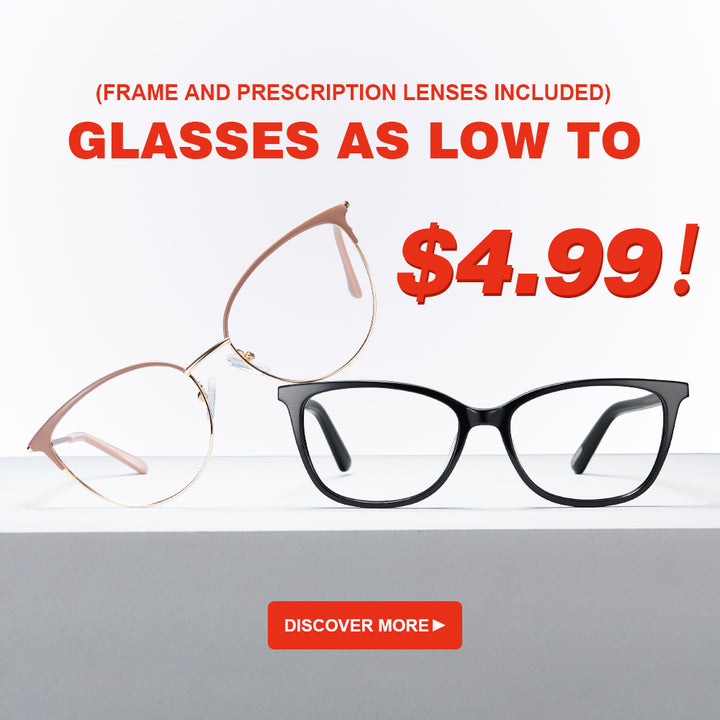 Disadvantages of contact lenses
They require more care than glasses. If you don't clean your contact lenses properly, or if you don't wash your hands before touching them, you could get a serious eye infection. Wearing contaminated contact lenses not only causes damage to your eyes but causes inflammation. If you have high astigmatism, your vision may become blurry when the lenses rotate. And there are a lot of contact lens health risks. There is a lot of news exposed that many informal manufacturers use fake or shoddy materials to make contact lenses, especially for the so-called beautiful contact lens, there are more risks in dyeing and health. The damage to the eyes is unimaginable.