In the previous article, we discussed "Can wearing the wrong prescription glasses damage your eyes?". In this article, let's talk about "How long should it take to get used to progressive lenses?".
Does it take time to adjust to progressive lenses?
How long should it take to get used to progressive lenses? I have never worn glasses before.Progressive lenses were developed to allow easy switching between near and far views. Progressive glasses are divided into four parts. The upper part is the far-light region. The lower part is the near-light region, and the middle part is a variable light region. From top to bottom, if the hyperopia film is gradually increased and the myopia film is gradually decreased. The middle variable area is on both sides of the astigmatism area. Because of the prism effect, when you see things, through this area, the object will be blurred, and the eyes will feel uncomfortable. If the height of the frame itself is very small, the transition zone of progressive multi-focus is very narrow, and the eyes may not adapt to the sunglasses. The current design of progressive lenses is still not mature. Imported brands are relatively stable but expensive, and domestic brands are not mature in design. For various reasons, progressive glasses may be difficult to adapt to wearing.
How long does it take to get used to progressive lenses?
Because the adjustment of each eye is different, so there will be some differences in the adaptation period. It usually takes about two weeks to get used to it. Probably many young people are familiar with this kind of lens, so they adapt to them for only a week or so and can restore the normal visual effect. If it's been two weeks and you still feel that you can't see clearly, or you have the feeling of nausea, etc., then you need to test and adjust. You need to go to the hospital to see the specific case, to find out whether it is a quality problem of the sunglasses, or there are some artificial reasons. If there is a problem, we should also replace the lenses in time, otherwise, it may lead to the problem of visual fatigue. Therefore, it is still necessary to promptly confirm the case of optometry, and then replace the appropriate glasses.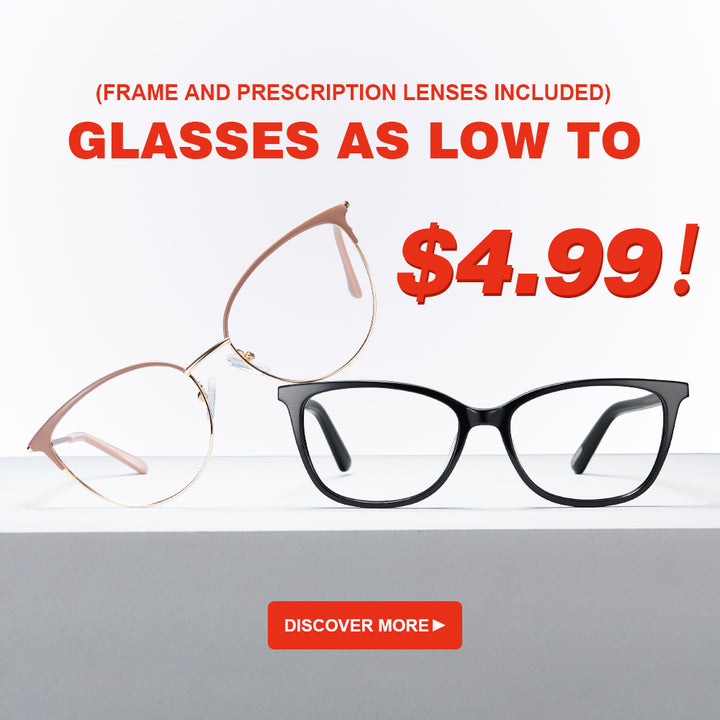 Points for Attention
People who are prone to motion sickness or have inner ear diseases may suffer dizziness, nausea, vomiting, and other symptoms due to their inability to tolerate the slight deformation of the visual objects, so they need to pay more attention when wearing them. For people who have not worn reading glasses before, it is not recommended to wear graded multi-focus glasses directly because their eyes will not be able to adapt quickly.
Frame Selection of Progressive Sunglasses
Choose a proper frame range. Only if the frame is not very large and beveled, the frame can be very flat. Because the distance from the glazed to the optical center of a progressive multi-focus lens is 19-17 mm, and the distance between the edges of the frame will be no less than 28 mm if the area inside the lens can be used at close range while maintaining the far sighting field.
Thank you for your time in reading our passage "How long should it take to get used to progressive lenses?". For more information about sunglasses, please continue to follow koalaeye.com. Also, it is welcome to share and forward to Facebook and Twitter.