Large frame glasses
This year, glasses with large frames are popular, or glasses with wide edges are good-looking. The design inspiration of many series comes from the classic design. The rectangular frame shines brilliantly, but the angular line is softer. Many frames are made of synthetic fiber materials with excellent sculpture effect and wide application range, which has become mainstream.
Glasses are no longer ordinary daily necessities. A pair of glasses not only can assist eyesight, but also enhance or even change your temperament. In addition to the material, color, and shape, when choosing glasses, the most important thing is to match your face. Some frames are really good-looking, but they will be scary if they don't match the shape of your face. Today we will talk about how to choose glasses according to your face shape.
Eachsee glasses
Eachsee glasses is a professional online glasses platform! They focus on providing high-quality online glasses services for urban white-collar workers, fashion, and high-end business people. With the manufacturer's direct supply, they have the whole category of self-management. Glasses matching is strictly implemented in accordance with national standard 2011: multiple quality inspection links.
How to choose blue light blocking glasses?
Nowadays, electronic products such as mobile phones and computers have become indispensable tools in our lives. While these high-tech products bring us convenience and fun, they also bring symptoms such as eye fatigue and myopia. Subsequently, blue light blocking glasses have also received everyone's attention. Anti-blue glasses are only suitable for people who use electronic products for a long time, not for people who are visually fatigued. Exposure to such unnaturally strong blue light for a long time every day, especially for teenagers and children, needs to pay more attention to the prevention of blue light. So, how to choose suitable blue light blocking glasses for kids?
Anti-blue light is necessary, but not all blue light can be filtered out, because blue light will interfere with the body's melatonin secretion after being over-filtered, thereby affecting sleep. Therefore, when choosing blue light blocking glasses, you should choose appropriately according to your own eyes.
For how to choose anti-blue glasses, consumers can distinguish from the color of the lenses. Generally speaking, a lens with a yellow color will have the effect of blocking blue light. But too dark lenses will affect the contrast sensitivity. Therefore, it is recommended that consumers choose moderately. In addition, consumers should also pay attention to whether the glasses products (lenses, frames) have conformity marks, etc. It is best to choose professional and well-known glasses shops to match glasses.
For the different brand frames, the price is different.
Prada, Armani, Bvlgari, and other brands belong to the group of high-end eyewear brands (400-800 at a discount if the price is around 00-5000). Poly glasses, Bolon, Prosun, belongs to the middle-end glasses brand group (price 300-00 or so, discount price 300 or so): Serova and other products belong to the high-cost performance glasses brand (price 300 or less).
Eye Pieces
They have their finger on the pulse of changing fashion trends. Providing a variety of styles and shapes to choose from, and the target is to make everyone happy who is looking for new and attractive glasses. Only the best brands are available to ensure that your glasses are both stylish and durable. From elegant and sophisticated to casual and stylish, you'll find the frame to highlight your look. Designer glasses have lasting value, unique design, and durability. The whole collection has been tested that solid craftsmanship can stand the test of time and wears. They have a large selection of brand-name lenses, including professional lenses. They provide a lot of cool prescription and non-prescription sunglasses.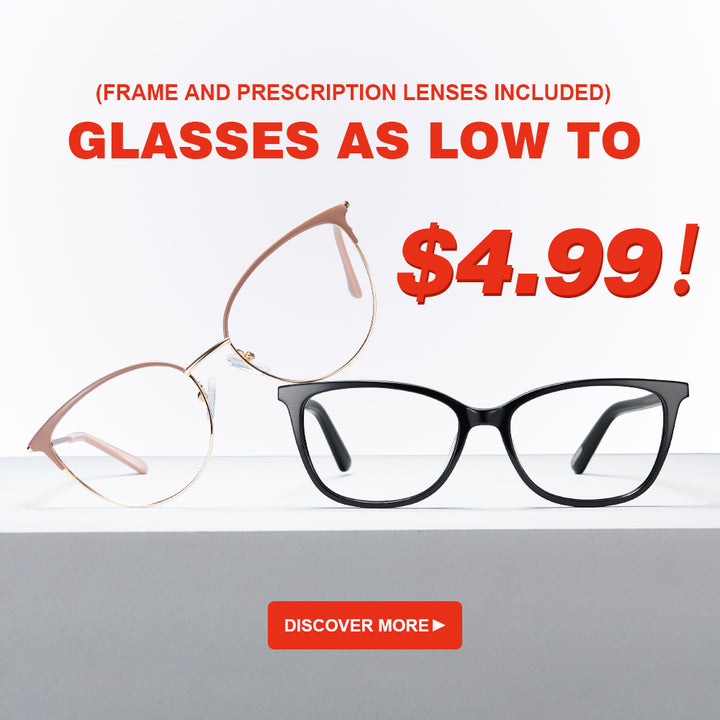 Does a long-face suit wear transparent glasses?
A long face gives people a sense of being relatively thin, so it is best not to wear a transparent, thin frame, or it will show a longer face. It is best to wear glasses with wider rims and darker colors. Compared with women and men, because the overall image of the difference is relatively large, in the selection of glasses, it is best to foil the characteristics of the face and highlight the overall contour of the face. At the same time, the man with a lighter skin color can choose a lighter color frame like the tortoiseshell gold silver frame. People with dark skin color can choose a heavier color frame, like red, black, and so on.