How to choose the right glasses for myopia?
Nowadays, people are nearsighted, and they usually think of going with a pair of glasses. However, only from the media, we continue to see that there are substandard myopia glasses and frames in the report, so how should we choose when we buy glasses? How can I match a pair of suitable and high-quality glasses? Different glasses shops vary greatly from optics technology to the quality of lens frames, so different shops have different prices. Faced with a variety of glasses, how should we choose? Generally, we can look at these four standards. First, take a look at whether the eyewear company has obtained a production license for eyewear products. Second, see if the optometry equipment and testing instruments of the glasses companies have qualified marks. Third, see if the optometry and production staff are certified to work. Forth, look at whether the glasses have a conformity mark (certificate). The four certificates of eyewear companies are the prerequisite to ensure the quality of glasses.
Who is suitable to wear progressive lenses
Progressive multifocal glasses are suitable for people with presbyopia or visual fatigue, especially teachers, physicians, musicians, computer operators, etc. They not only need to see far and near objects, but also most of the time, need to see objects at intermediate distances such as blackboards, piano scores, and computer screens. A pair of scientifically customized progressive multifocal glasses can simultaneously meet the needs of distance use, near use, and various distances in between. Some special young myopia patients wearing progressive multifocal glasses can also be used to correct the refractive power and effectively relieve eye fatigue.
What Should You Do If Your Glasses Are Broken?
Adjust the frame by yourself. If your frame is tilted, place your glasses on a flat surface to determine which arm is higher than the other. If the right arm looks raised, you'll need to use pliers to bend the left arm down at the hinge. Or, if the left arm is raised, bend the right arm at the hinge. You can bend your metal-framed arms inward. You can turn the nose pad inward if the glasses slip under your nose. To make the frames more flexible, you can heat them with a hairdryer. If the metal frame has broken into pieces, you may need to take it to a professional. However, if your metal frames just bend, you may be able to repair them by yourself.
LEOTONY
It is an online glasses supplier. They have eyeglasses, RX sunglasses, and sunglasses. LEOTONY was founded in 2016 in Seattle, Washington, by a group of passionate, intelligent, and professional young people who wanted to make the most suitable glasses for fashion, white-collar workers, and students. The company's philosophy is to provide the healthiest and most stylish care for the eyes.
Can you buy prescription glasses for night driving?
Your eye doctor may prescribe special night driving glasses with an anti-reflective coating. AR coating helps reduce glare, improves vision, and helps you see better on the road at night. The lenses developed using wavefront diagnostics reduce halos, stellar bursts, glare, and other visual disturbances.
Progressive lenses and single vision lenses
Single vision lenses are the most commonly used prescription lenses. This lens type has a single field of view or a prescription ability of the entire lens and can be used to correct myopia (nearsightedness) or hyperopia (supervision).
Progressive multifocal lenses are lenses with different upper and lower powers for the upper part to see far, and the lower part to see near. The distance from the fixed power above the lens to the fixed power below the lens does not change suddenly, but there is a gradual transition between the two through the gradual change in refractive power.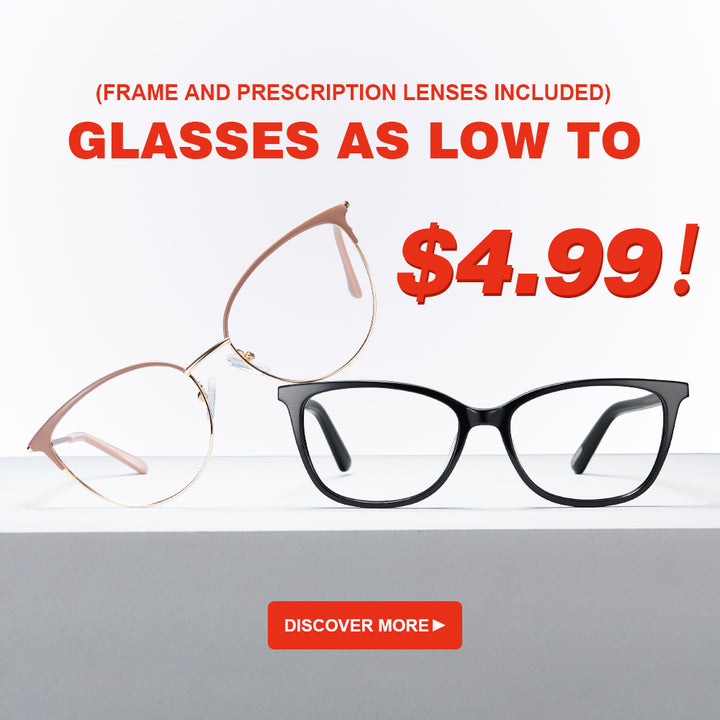 Different Types of Progressive Lenses
The first progressive lenses we want to introduce are computer progressive lenses, which are designed for clear vision in office settings. These lenses are ideal when using a computer for over 4 hours a day and help to reduce eye strain.
Computer progressive lenses are intended for indoor use and should not be worn over your regular glasses. The drawback to this is it requires you to have two separate pairs of eyeglasses.