Advantages of Metal Frames
The metal frame of eyeglasses conforms to the use performance of the frame. They need the material to have high fracture strength, enough plasticity, toughness, and good elasticity. And after the disappearance of the external force, they can restore to the original shape. This is the regular demand for the high elasticity of the metal frame. They must be able to withstand the atmosphere and human sweat daily corrosion. Usually, the corrosion resistance of pure titanium eyewear will be better than other eyewear. Some glasses will have a variety of wonderful grinding designs, and the material must have high plasticity.
Editor's Pick: Polarspex Polarized Night Driving Glasses
The most popular product on Amazon is Polarspex's line of polarized sunglasses. A wide variety of finishes are available. You'll want to select Night Driving Yellow lenses for your night driving glasses. Affordable and stylish, these glasses feature a plastic frame, metal-reinforced hinges, and plastic polarized lenses designed to block BOTH UVA and UVB rays.
How about Ray-Ban clear frames?
Ray-Ban has a stylish sheet frame, metal frames, and LightRay pure titanium frames. Every detail is made of high-quality products. The light material of the plate can ensure that the wearers are comfortable and natural for a long time. Simple and clear lines, cool fashion, calm atmosphere, are all perfect interpretations of youth and fashion. Ray-ban frames have always been imitated, never surpassed, and a classic of classics. There are ray-ban plate spectacle frames usually using a black plate, lively and generous.
What are progressive lenses?
Progressive lenses, also called progressive multifocal lenses, are lenses that have multiple focal points. If it is divided from the focal point, the lenses can be divided into single focal lenses, bifocal lenses, and multifocal lenses. The original intention of progressive multifocal lenses is to provide natural, convenient, and comfortable correction methods for presbyopia patients. A pair of glasses can see far away, close up, and mid-range objects. After wearing them, one pair of glasses is equivalent to using multiple glasses. Because of the different nature, characteristics and applicability, progressive lenses are more expensive than single vision lenses.
Tortoiseshell frame
Tortoiseshell frame glasses can be said to break connotation completely, and this is a very stylish and slightly exaggerated style. It is recommended that fair-skinned, trendy hairstyle and stylish clothes should be worn by boys. After all, if you want to wear stylish tortoiseshell frame glasses, you need clothes and hairstyles to complement them. And if only wear the tortoiseshell frame glasses may not look good.
The production of carbon fiber glasses is complicated.
Designing carbon fiber glasses was a slow and complicated process. These processes are not fast in material, force, or appearance. Resin is the key to the quality of carbon fiber. Adding resin to carbon fiber can change the material into composite material. Manufacturers of these composites want to use the least resin to hold the carbon fibers together.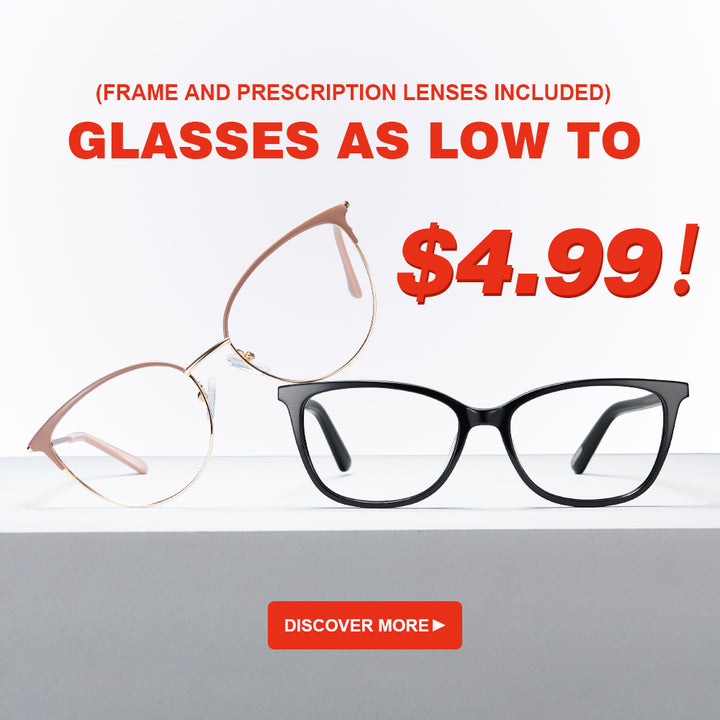 The Cons of Rimless Glasses
As there is no frame around your glasses lenses, the rimless glasses may be more likely to break. If you are not very careful with your glasses, you may have to replace them on a constant basis.
Rimless glasses are higher than other framed glasses because of the details that go into this style. In fact, the rimless style needs more work and time. So, making this kind of style is more time-consuming. So, rimless glasses are expensive than framed glasses.
From the above information, if you like rimless glasses, you can try them. Thus, you can buy them from Koalaeye Optical, which is an online store and provides all kinds of glasses, sunglasses, and frames. So, try Koalaeye glasses and the glasses will be mailed for you with your great convenience.