The lifetime of contact lens
Traditional type: the replacement cycle is more than 3 months, not more than 1 year, that is, we say we abandon after one season, and we can abandon after half a year and a year.
Frequent-change type: the replacement cycle is more than 2 weeks, not more than 3 months, that is, we often say that we throw them after 1 month or two weeks.
Abandoned type: as a one-time use, common for the day use.
Contact lenses, like food, have an expiration date. For example, the shelf life of daily contact lenses is one day (after it is opened), and can not exceed this time. And the life span of a pair of glasses depends on how long you use them each day. Although different lens materials determine different wear times, we recommend that soft lenses should not be worn for more than 8 hours per day (do not wear soft contact lenses to sleep). Traditional contact lenses can be used for a long time, so the lens is easy to produce protein-lipid deposition, and then they are easy to cause eye surface inflammation and hypoxia reaction. If conditions permit, it is recommended to choose the frequent-change type and discard type, the shorter the cycle, the healthier.
How to Choose Reading Glasses?
Choose big frames the first time. When choosing reading glasses, you can choose the big frames for the first time. You may need larger glasses frames or lenses to really get the sweet spot of where the prescription is.
And if you have never worn glasses for eye conditions such as nearsightedness, farsightedness or astigmatism, it is likely you will be able to see well with non-prescription reading glasses. So, you can buy these non-prescription reading glasses.
What are NXT Lenses?
NXT lenses are made of Trivex materials. Trivex (Chinese name: Ethyl Carbamate Polymer) was invented by PPG in 2001.
Impact resistance:
Impact resistance is the main feature of the NXT lens. As a visual armor material originally used in the military field, Trivex has effective impact protection to the eye when it is most demanded. It is 10 times stronger than PC lenses in impact resistance and will last for life under normal use. It is the only explosion-proof safety lens on the market that can withstand external forces and turns.
Patented color injection technology :
Color representation is another important feature of NXT lenses. The biggest defect of the regular lens in dyeing is color aberration. The same color of the lens with different luminosity will produce different effects. The higher the refractive index, the serious the error. NXT lenses are a breakthrough in this respect. The patented color injection technology that infuses the color into the raw material gives the lens a natural color, ensuring that color aberrations are minimized and that they do not fade or change color over time or over long periods of use like other materials.
Abbe number and internal stress:
The Abbe number of NXT lenses made of Trivex is 43~45, which is close to CR39(58) and higher than PC lenses (29~32) and high folding lenses (32~41). At the same time, because the NXT lens is produced by the casting process, there is no stress in the finished lens, which further reduces the rainbow phenomenon, providing a guarantee for the clear visual effect and reducing eye fatigue.
Weight:
The specific gravity of NXT lens is 1.11g/cm3, 16% lighter than CR39 (1.32g/cm3) and 10% lighter than PC tablet (1.22g/cm3). The Trivex 1.53NXT medium-fold lens is so light that it can float.
How Are Glasses Made?
In this section, we will show you how glasses are made. Here are a few steps.
Eyeglasses lenses are first made by an optician reviewing your prescription and taking a lens bank that closest matches your prescription.
The optician puts the lens bank into a grinding machine and grinds it into a shape that matches your prescription even closer.
Then the glasses lenses are edged and cut into a shape that fits the frame you chose.
Last, put the cut lenses into a solution so as to protect them from scratches, then give them a tint and more.
After all steps are finished, the glasses are made successfully.
How about buying glasses online?
The benefits of online glasses matching for merchants are that there is no need to rent a physical store, no need to decorate the store, and no need to keep a lot of inventory, so a lot of expenses can be controlled. And now there are many online shop glasses businesses, and the price is more transparent. For the price, online glasses are very advantageous. In order to match comfortable glasses, you need to have a certain understanding of their own appropriate glasses.
The history of chromatic contact lenses
Chromatic contact lenses, commonly known as color Lens, is a kind of Soft hydrophilic Contact Lens, belongs to the third category of medical devices. In 1971, Bausch & Lomb introduced the world's first pair of soft contact lenses. Before this, contact lenses are made of hard materials, with poor comfort, difficult to promote. Soon after, CIBA Vision made the lenses aqua blue to make them easier for users to operate. There were also special contact lenses with dark loops on the lenses, which were designed to help people with injured or defective eyes, like corneal white spots or iris defects, to conceal flaws, forming artificial pupils, so they were called beauty lenses.
Then, in the 1980s, American company Wesley Jessen (later bought by VisiCon) introduced the FreshLook chromatic contact lens, which used laser technology to print colored patterns onto the lens to change the color of the wearer's iris. Since then, contact lenses have been developed from a simple vision correction tool into a cosmetic with the effect of beauty makeup. It can brighten, enlarge, darken or change the color of the iris of the eye. At present, the common chromatic contact lenses are black, brown, gray, purple, blue, green, and so on. There are also a variety of color combinations or some special patterns.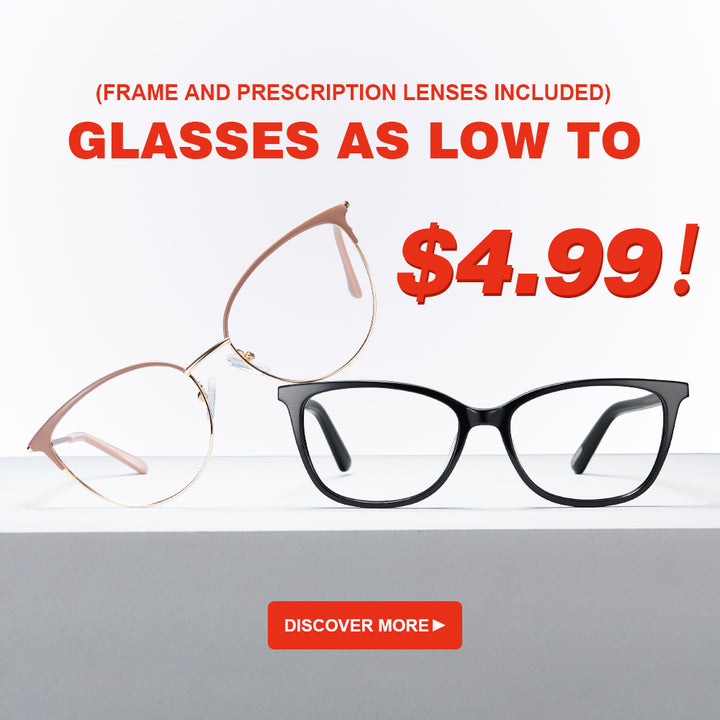 The effects of night blindness on driving
As we age, our pupils will be narrow little by little, so they can't dilate as quickly. The smaller the pupil, the less light reaches the retina, making it harder and harder for the retina to see at night. This is called night blindness, and it's a condition that makes it difficult for your eyes to adjust from bright light to dim light. This makes driving at night especially stressful in your 50s, 60s, and beyond.